The factory default frequency of RETEVIS's licensed walkie-talkie for you.
The General Mobile Radio Service (GMRS) is a licensed radio service that uses channels around 462 MHz and 467 MHz. The most common use of GMRS channels is for short-distance, two-way voice communications using hand-held radios, mobile radios and repeater systems.
GMRS is a mobile UHF 2-way radio service in the U.S. that requires users to obtain a license. This frequency chart also applies to FRS, or Family Radio Service, as GMRS and FRS use the same frequencies and thus, can communicate with each other.
About GMRS Frequency assignments
GMRS is allotted 30 frequency channels in the vicinity of 462 MHz and 467 MHz. They are divided into 16 main channels and 14 interstitial channels.
Licensees may use the eight main 462 MHz channels for simplex communication or repeater outputs.
The eight main 467 MHz channels may only be used as repeater inputs, in conjunction with the 462 MHz channels as outputs. The repeater input frequencies are exclusive to GMRS, and may be used only by licensed GMRS operators.
GMRS operators are permitted to transmit at up to 50 watts transmitter power output, on the 16 main channels, but transmitting 1 to 5 watts is more common in practice.
The interstitial frequencies are in-between the main channels, and the 462 MHz interstitial frequencies may be used for simplex as long as the effective radiated power does not exceed 5 watts. The 467 MHz interstitial frequencies have a power limit of 500 milliwatts ERP,  and only hand-held portable units may transmit on these channels.
Factory default frequency of RETEVIS's licensed two way radio for you.
RB26
RB26 is a GMRS two way radio with a USB charger. You can use it as your phone, computer, vehicle, and other devices.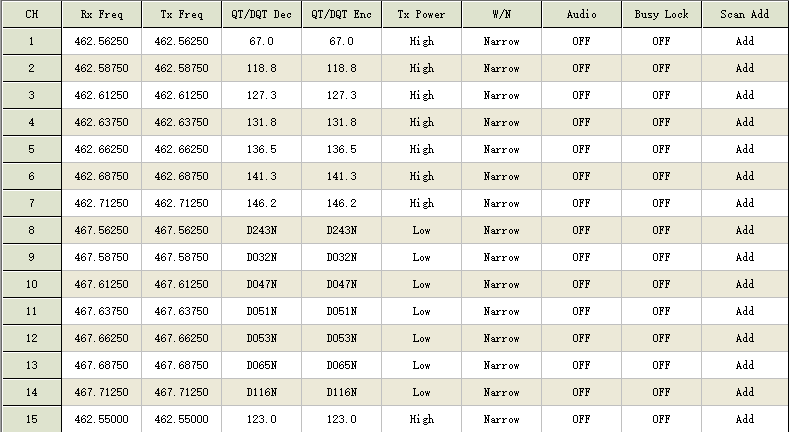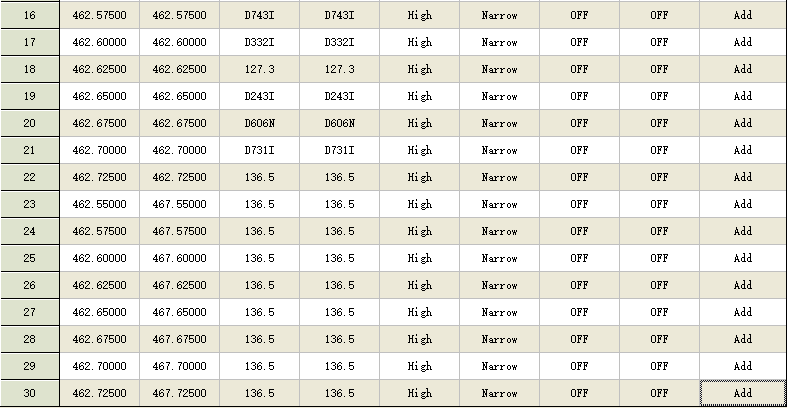 RB75
RB75 GMRS radio comes with 4500mAh battery capacity. Designed with IP67 waterproof and dustproof standard, it is easy to carry in wet and dusty environments.


RT76
The Retevis RB76 GMRS high power long range two way radio is ideal for warehouses, docks and outdoor activities.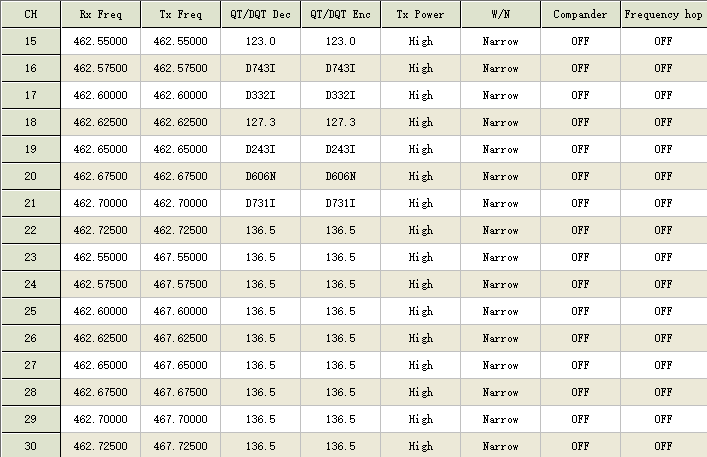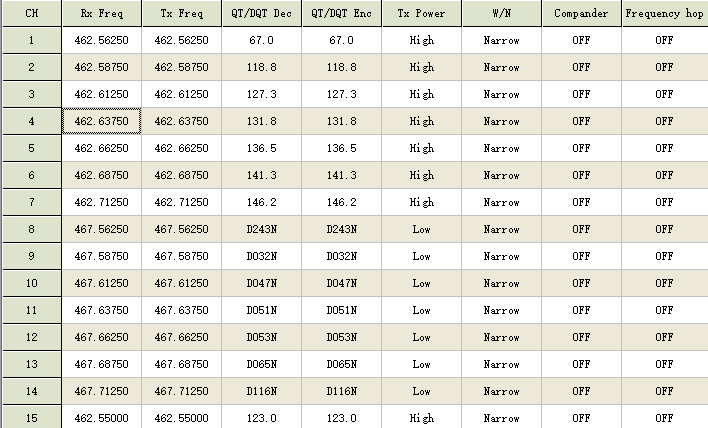 RT1-VHF
RT1-UHF:
In addition, there is also the factory frequency of the license-free two way radios, hoping to help you.
Click here for more GMRS radio information