The factory default frequency of RETEVIS's license-free walkie-talkie for you.
The FRS is authorized 22 channels in the 462 MHz and 467 MHz range, all of which are shared with General Mobile Radio Service (GMRS) which requires an individual license for use.
RT22
The Retevis RT22 handheld two way radio. It's perfect for outdoor leisure, work and any other situation when you need to talk with your group.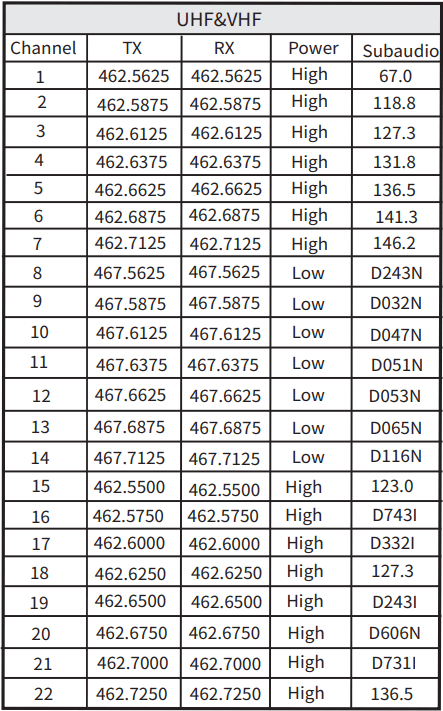 RB28B
Retevis RB28B FRS license-free two-way walkie-talkie. 22 channels. Compatible with other brands of FRS walkie-talkies. It is easy to use and operate.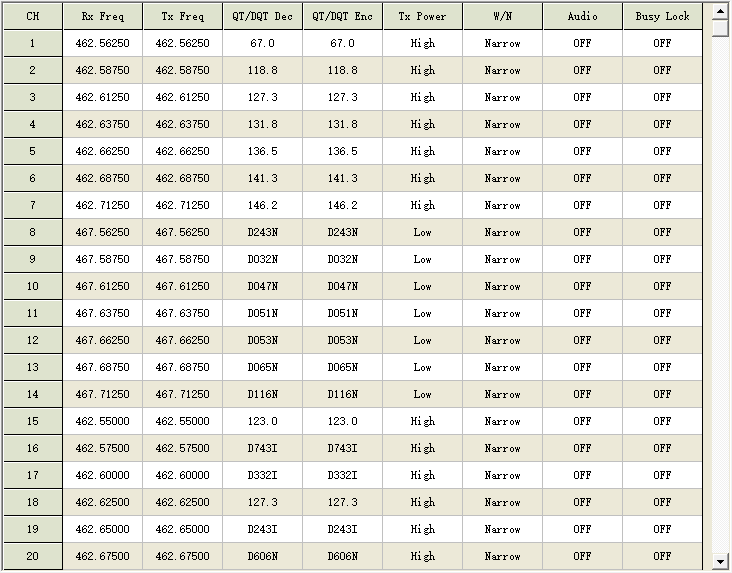 RB66
Retevis RB66 fast-charging walkie-talkie can be quickly charged within 1-1.5 hours.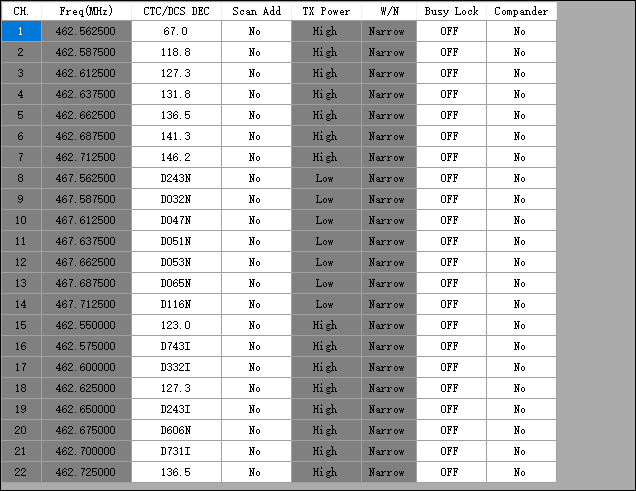 RT45
Walkie-talkie RT45 is a 2-way radio with long-range function. It is an ideal choice for outdoor activities, such as hiking, walking, and other camping.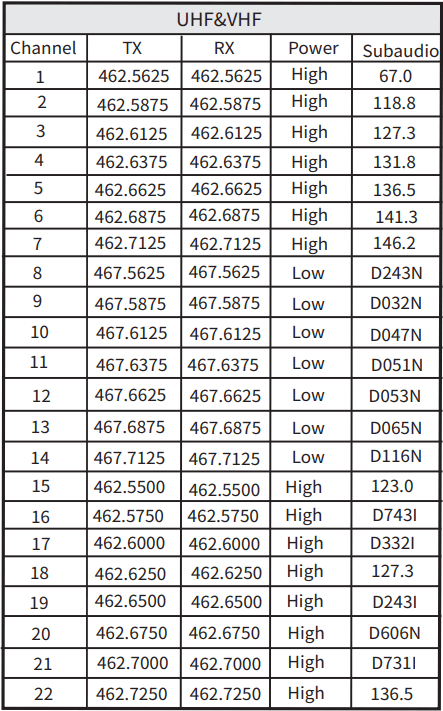 RT45P
Retevis RT45P has a 1000mAh capacity rechargeable battery that can be charged three ways, USB charging supports computer, mobile phone, car charging.  The  retevis RT45P has support for AM and FM radio as well as the NOAA weather radio band.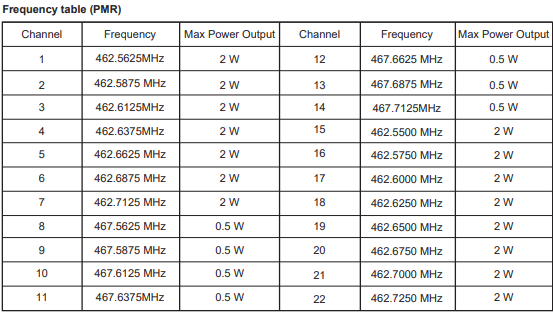 RT47
Retevis rt47 License-free radio,hand-portable radio is perfect as an entry-level radio. Easy to use out of the box.
When you use it outdoors, you can choose bright colors, such as green RT47, it is easy to find even if it is lost outdoors, and it is also helpful for rescue.
IP67 Waterproof, can be immersed in water for an hour without failure, it is very suitable for outdoor water activities or camping at the seaside.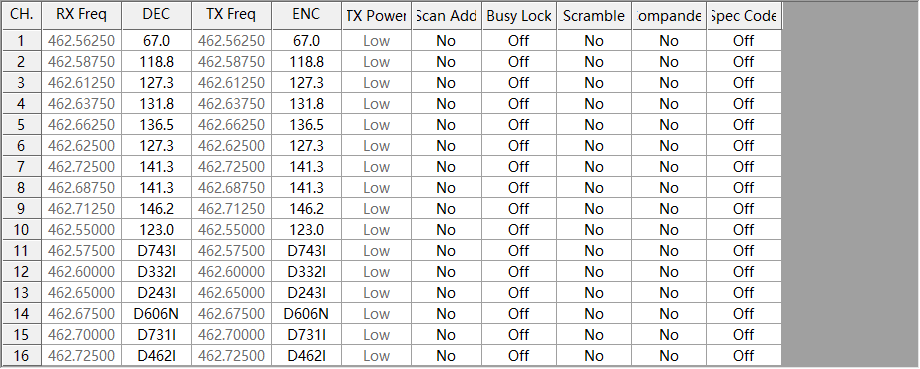 RT49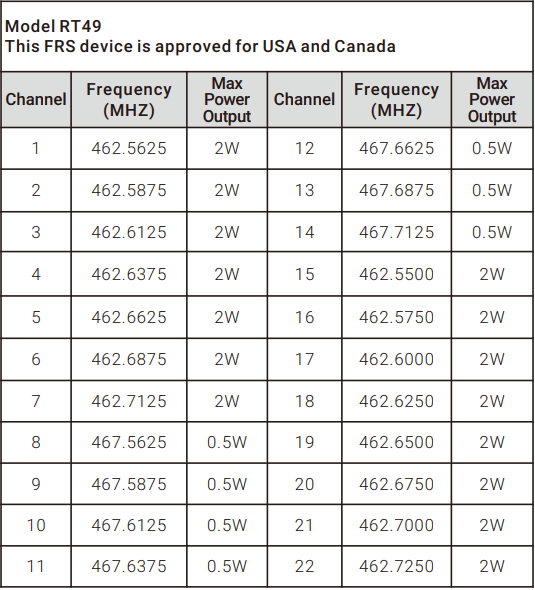 RT67
RT67 3000mAh large battery capacity FRS radio. This is a professional analog two-way radio with a stylish appearance, a comfortable feel, a solid shell, wear-resistant, and not easy to scratch.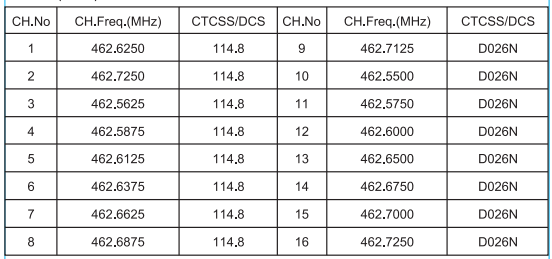 In addition, there is also the factory frequency of the licensed two way radios, hoping to help you.