1, Description of CHIRP
Retevis programming software only work with windows operating system, some customers feedback it is not convenient, Well, Good news for you, Retevis works with CHIRP  now, you could download CHIRP programming software for retevis two way radios, such as RT5R, H777, RT-B6, RT6, RT21 and RT22. The CHIRP programming software for other retevis models will be update one by one in the near future, people shouldn't worry about the programming problems.
As we all Known, CHIRP is a free, open-source tool for programming your amateur radio. It supports a large number of manufacturers and models, as well as provides a way to interface with multiple data sources and formats. As a beginner of using CHIRP software, here are some information to study to know more about CHIRP;
A, CHIRP Terms and Column Definitions
D, CHIRP Wiki
2, How to download CHIRP programming software
Enter Retevis support–Software, you could download CHIRP software directly. No matter you  are Windows system, Linux system, or Mac OS, CHIRP software compatible with your computers. It is convenience and convenience. here is the link to download the CHIRP programming software ;
https://www.retevis.com/index.php/programming_software
3, How to use CHIRP programming software to program radios
Install the CHIRP programming software after you download it. then you will get a file named CHIRP in your computer.
Then let's take RT6 as an example to show you the steps;
Connect your RT6 radio to the computer by compatible programming cable, keep the radio power on,
open the file, running Chirp application,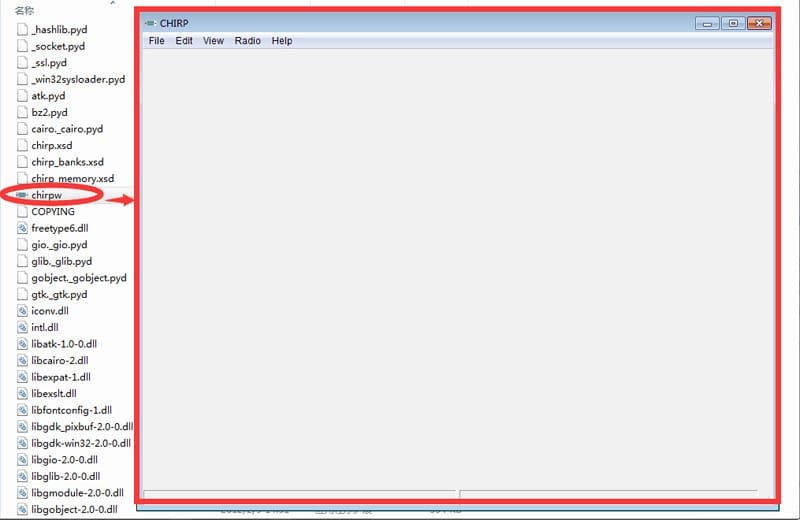 Download from Radio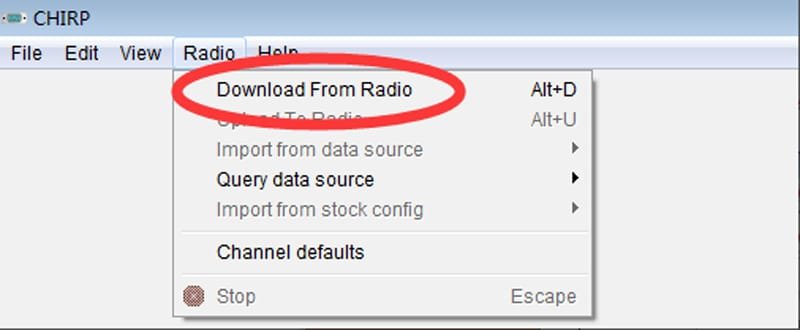 Check the communication port & choose your radio model
Proceed with the experimental driver–Yes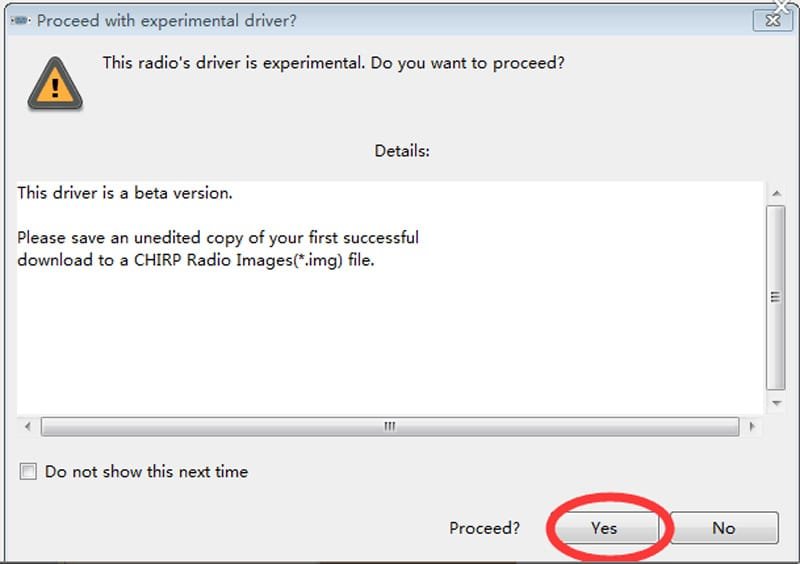 Then you could program the data in the programming software
Update to Radio
Done
CHIRP programming software not only work with Retevis,  He support free programming software for many other brand two way radios, such as Kenwood, Baofeng, Yaesu, Icom, and so on. 
If you have any questions and suggestions, please email to support@retevis.com. Thanks!