Getting Started with Your Retevis RT51- The Unlimited Range License-free POC business radio.
If you haven't already heard about PoC radios, please check this blog.
Because they are gaining in popularity. The PoC radios offer the benefits of always-connected mobile service, and the near-instantaneous functionality of two-way radio.
Well-suited for small to large businesses that operate in areas where there's already mobile service coverage, PoC offers clear and private digital communications, for two or more (up to thousands) users, across any distance in the US, and requires no costly FCC license, frequency coordination or repeater systems.
Retevis RT51 is the license-free radio
This is because your signal uses the existing 2G/3G/4G LTE cellular data service, which is available just about everywhere. Operation involves obtaining a SIM card and cellular data plan (500MB/month is usually plenty as these are very efficient radios), currently from either AT&T or T-Mobile.
Retevis RT51 Annual Subscription
It requires an annual subscription (only $10/per radio), to access the US-based PoC dispatch system, which coordinates and distributes the data for all users.
This includes access to Management platform where you can configure your network, including radio names and allowed features.
You can download the Retevis RT51 software, which allows you to configure the settings for each radio.
While this might all seem like a lot, it only has to be configured one time initially, and it's easier than you might think. Continue reading for step-by-step instructions or watch the video to get to the heart of the configuration.
Step 1: Purchase Radios, USB Programming Cable, PoC Subscriptions & SIM Cards
When you order your radios, make sure you also purchase at least one USB programming cable.
The PC28 FTDI USB Programming Cable (SKU C9055A) is recommended for a smooth driverless experience.
Or the 2 pin kenwood programming cable(SKU C9018A).
You'll also need to purchase one annual Smart PoC Subscription (SKU BC01) for each radio.
Step2: You need to download the software and program your radio
The software: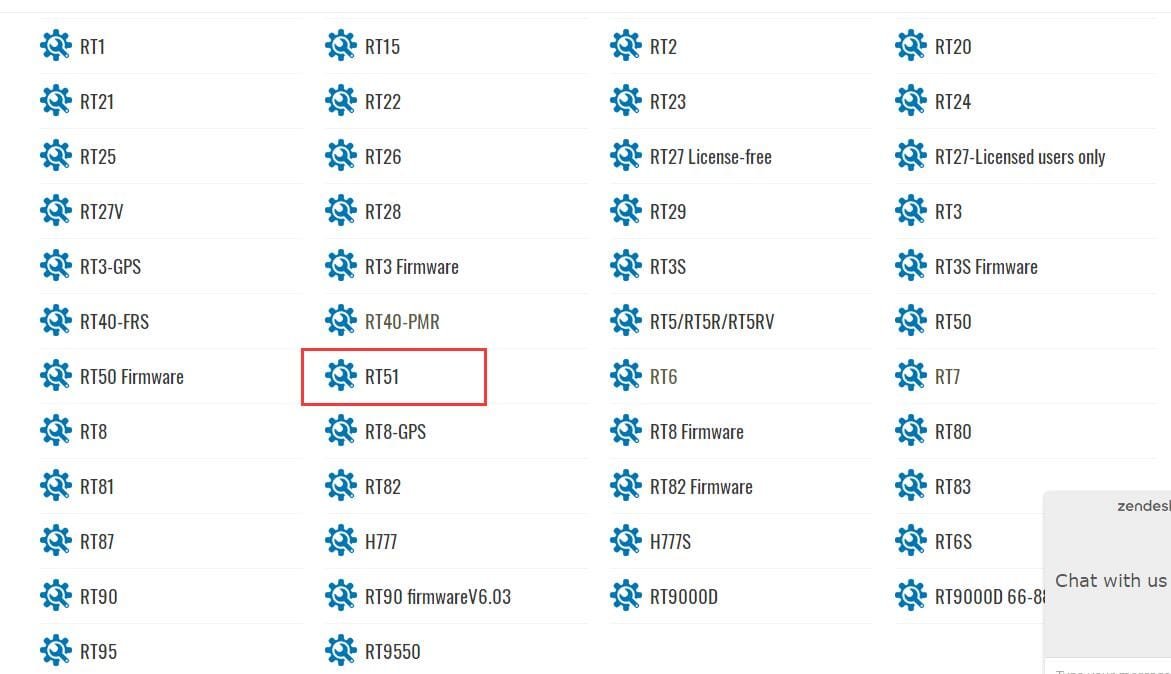 Download the software then install it on your computer, connect the radio with the computer, read from radio to  get the account ID and password.
1, When you want to program your radio, please make sure your radio in the write code mode.
write code mode: hold down Side-Key 1 (the one above the PTT button) on your radio and power it up.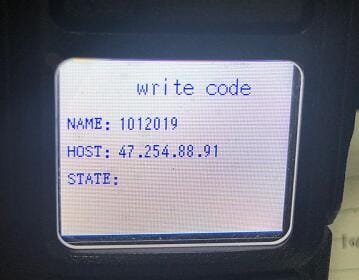 2, Select the correct Com Port, then click on the "Read" button at the very bottom. You should see a screen similar to this, showing the same "account ID" as on your radio's display in the previous step: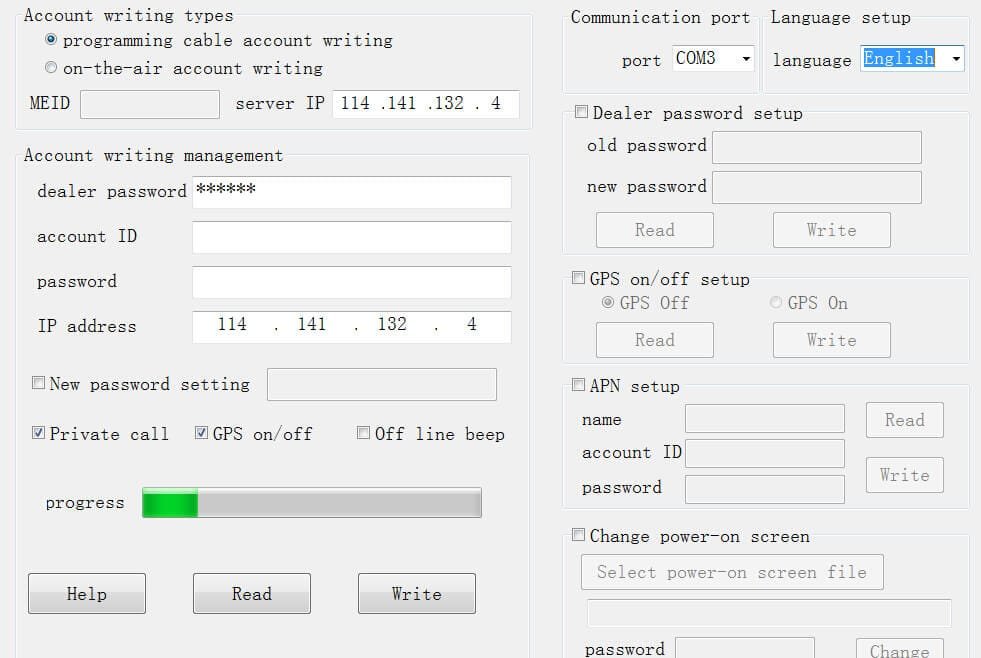 3, APN setup
Retevis RT51, only support the AT&T or T-Mobile. Usually the APN name for AT&T it's "NXTGENPHONE", for T-Mobile it's "fast.t-mobile.com". If they both don't work, you can use the GOOGLE to search the APN.
Step3: Smart Ptt Manager Platform Configuration & RT51 Radio Account Programming
1, First, you need to log into the 4G LTE Smart Ptt Management Platform, located at:
www.Smart-PoC.cn/tyt_en/tyt
Use the Smart-PoC Username & Password that the seller sent to you to log into your account.
After you log in, you'll see something like this, but without some of the extra info filled in (and you may not see any devices listed yet):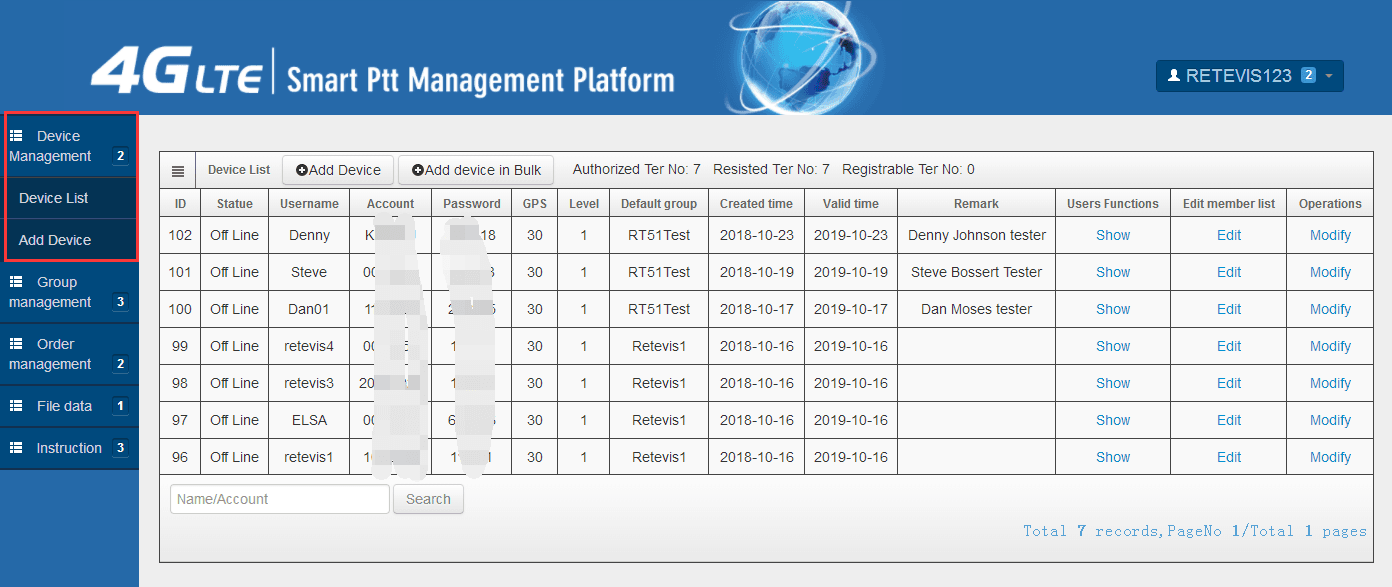 The number next to the Device Management tab should show how many subscriptions were purchase on your account.
2,  Next, click on Add Device, or if there are already devices listed, click on the "Modify" link on the first device to edit the device details. You should see something like this:
3, Fill the Account and Password, you can get these from the software: find the step2
For more details about how to add a device here, please read this blog: https://www.twowayradiocommunity.com/how-to-add-device-for-poc-radio-rt51/
Now, your Retevis RT51 is set up.
If any question about how to use the RT51, please leave message below or contact us: partner@retevis.com
Thanks for our friend #bettersaferadio written this blog for us!