Best Waterproof Walkie-Talkies For Kayaking and Fishing.
It is very important to stay safe when you're out kayaking. And the key to staying safe is excellent communication. Passing information freely within a kayaking group allows you to make sure all members are without a problem.
So two-way radios are excellent tools to help you keep in touch all the time. And walkie-talkies allow for reliable, constant communication without worrying about the mobile phone signal.
So what are the best waterproof walkie-talkies for kayaking and fishing in 2022?
3 Features you need to consider
1, Waterproof
Use in a kayak, waterproof will be very important. Whether it's from rain or splash-up from a paddle. Using the waterproof walkie-talkie, you will easy to meet all the cases.
So if you want to get a better waterproof two-way radio, you need to check the waterproof grade. Usually, IPX7-rated can withstand being submerged in water as deep as one meter for up to 30 minutes.
So choosing an IP67 waterproof walkie-talkie will be a good idea. And remember this. When choosing a better waterproof radio, IP67 or more level will be better.
2,  Range
Lots of people want the Long-range (10km) walkie-talkies. Yes, maybe some walkie-talkies can meet this requirement in some conditions.
But you will use the walkie-talkies as your important communication tool during kayaking. Will you trust the walkie-talkies range of 10km or 2-3km?
Here I suggest you trust the 2-3km range walkie-talkies.
3, Emergency Features
A walkie-talkie with the Emergency feature will be good. No matter local emgergency or send emgergency to others.
Best Waterproof Walkie Talkie 2022
Retevis has several kayaking radios for you to choose from.
Retevis License-free Waterproof walkie-talkies.
Retevis RT49P/RT649P waterproof walkie talkies
The RT49P is coming summer of 2021 and it is well worth the wait.
This radio is waterproof, Floating.
It's designed for kayaking and kayaking fish and other watersports activities.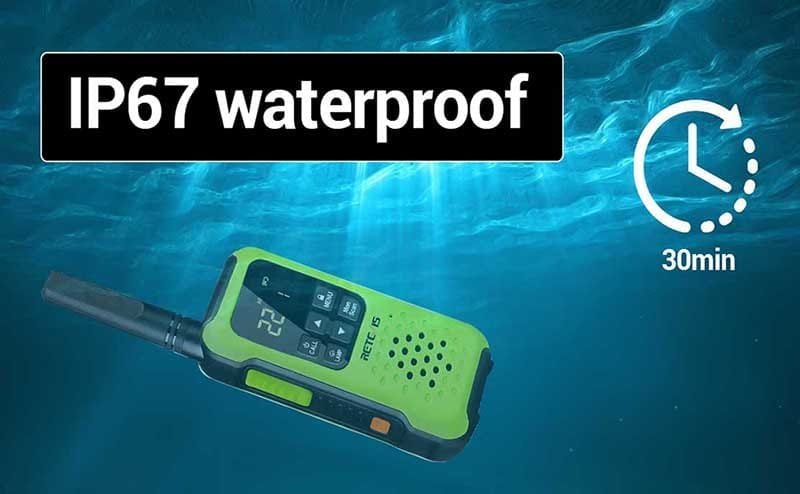 Retevis RB46/RB646 waterproof radios
Built specifically for professional environments, the RB46/RB646 brings communication you can rely on.
The RB46 and RB646 are the business radio quality, and this radio is small, lightweight, and IP67 waterproof.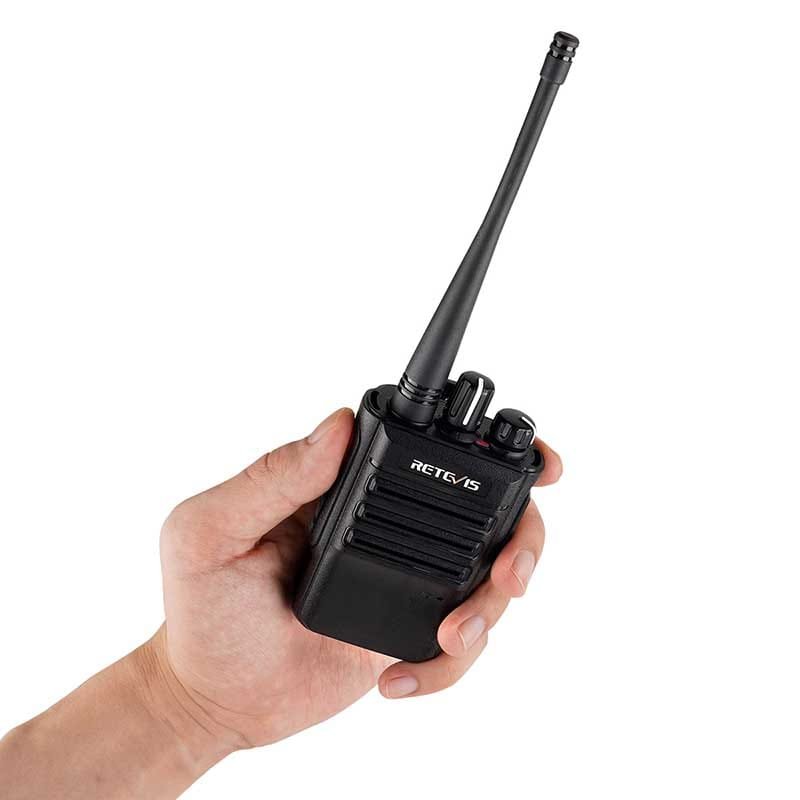 Retevis Licensed Waterproof walkie talkies
If you are looking for a range longer than the license-free radio, you can consider the high-power licensed radios. Like GMRS radios and Retevis RT29.
Retevis RT29 is very popular in outdoor activities, like climbing, hiking, sea kayaking and etc.