How to fish from a kayak? Yes, if you have never done this before, you may ask this question. In this blog, we will tell you some basic kayak fishing tips, so then you can be out on the water and fishing from a kayak sooner.
kayak fishing is much more than catching fish. Kayak anglers see kayak fishing as an adventure sport. Spending long hours on a kayak, paddling it effectively, and making sure to get some fish during this time.
If you are new to kayak fishing. It will be completely different from other styles of fishing. Compare with the deck of a big boat, the kayak with less stable and much closer to the surface of the water.
And kayak is a single-person operation. So it means you will be the captain, the fisherman, and the navigator. So kayak fishing is a fun and adventure sport, it will offer you the opportunity to immerse yourself in nature.
And if you are new to kayak fishing, you can check these tips:
1, Select the right type of kayak.
When selecting a kayak for fishing, you'll need to think about size and width. To make sure the kayak has enough room to mount fishing rod holders and store tackle.
2, Wear a Life jacket. And inside make sure to wear moisture-wicking clothes.
You will be much closer to the water in a kayak. So it's a good idea to wear moisture-wicking clothing. And don't forget to wear a life jacket.
3, Take the communication Gear
Communication is very important. No matter what happened, you can call your partners in time. Walkie-talkies will be a good choice. And if you are looking for the walkie-talkies for your kayak fishing. Don't forget to check the waterproof grade.
You will be closer to the water, so your gears must be waterproof. IP67 waterproof walkie-talkie will be nice. Retevis RT49P and Retevis RT649P is the waterproof and floating walkie talkie. It will float on the river if fall into the water.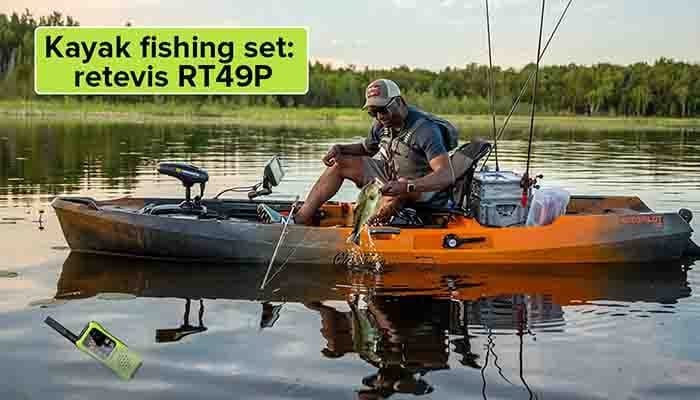 4, Plan out your route in advance.
Use a circle or oval pattern for your route if possible. This will prevent you from losing track of how far you've paddled and becoming tired on the way back.
5, Practice just paddling.
If you haven't used a kayak before, practice paddling and navigating your kayak on a familiar waterway near your home. This way, you can gain experience and confidence before bringing your fishing rods aboard.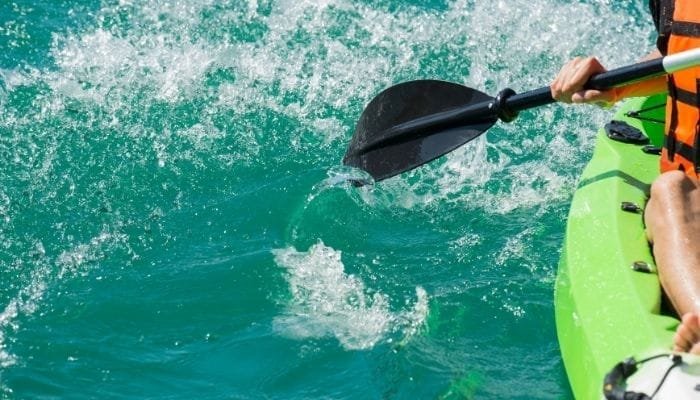 Remember these helpful tips when you are fishing from your kayak and you'll have a much smoother experience.
If you have any ideas about kaya fishing, welcome to discuss them below.