Are you looking for a Marine radio that supports MMSI code?  Do you know what is the MMSI code? Read this blog to get more information about MMSI code.
what is the MMSI code?
MMSI code means Maritime Mobile Service Identity Numbers. With a unique nine-digit number for identifying a ship. These numbers are a series of nine digits, that identify a radio station or group of radio stations.
The VHF marine radios and all AIS systems need to set up the MMSI code. It provides an internationally standardized number for contacting the vessel.
What's the difference between an MMSI and an MI?
MISS code is different from MI code.  An MMSI identifies a specific vessel or boat. It's programmed into your vessel or boat's digital maritime radio. But An MI identifies a specific individual or person. It's programmed into your personal portable VHF marine radio.
Are MMSI and MI important?
Yes! These numbers are very important. Your MMSI will identify your vessel or boat, and your MI will identify you.
If you have some emergency on the sea or water, your marine radio will send signal alerts to the Coast Guard as well as nearby vessels and boats.
When do you need to apply for the MMSI?
Different countries with different rules.
If you are from Canada. You should apply for an MMSI:
A marine radio is associated with your boat or vessel
You are traveling into the international water
Own a lifeboat associated with your ship
Request an MMSI for a search and rescue aircraft
A coast station
Communication with a group of vessels
You're using approved Aids to Navigation (AtoN)
Retevis RA27 Fixed Mount Marine Radio
Retevis RA27 is an easy to install marine fixed transceiver. Support the latest Marine Channel standards and DCS protocol standards. And this radio supports the MMSI code.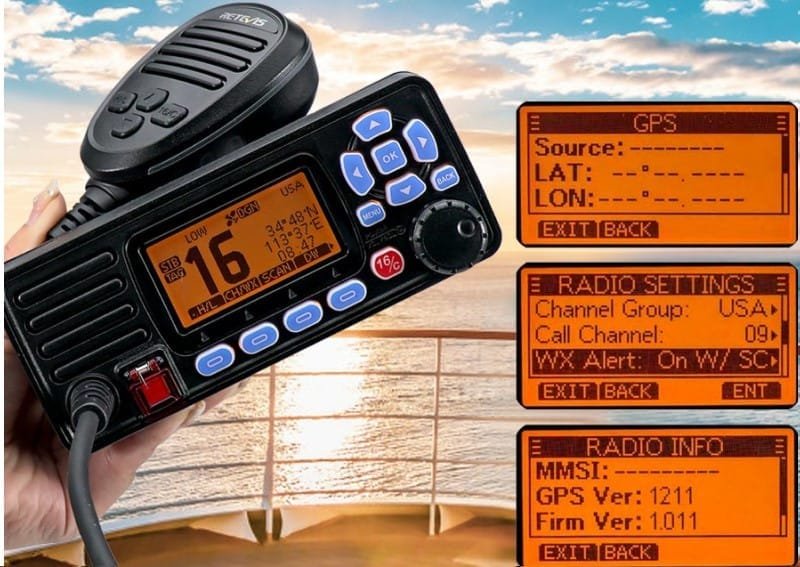 If you still have questions about the MMSI number,  you can contact us by leaving a message below.