We've sold our Retevis Walkie Talkie to all over the world. And thanks for all your support and love to our products.Although the 2-year Thanksgiving Campaign was over now .We won't stop sending the gifts till 13th August . Kindly note just don't miss that again dear friends . That would be the last chance of this activity .Now let's talk about how much do you know about using the walkie talkies .
Let's see how to use the walkie talkie correctly and properly together !
Maybe that thirteen tips below would help a lot :
1.Don't grasp the antenna or microphone cable to lift the radio.
2.With a lint-free cloth to wipe the battery connector to remove dust,oil or other substances in order to ensure a good connection circuit.
3.Make sure cover the cover when you not using an external headset.Don't use paper or other debris blocking headset hole.

4.Can't use alcohol ,aerosol sprays or petroleum products and other chemicals smear body(potentially harm and damage the walkie-talkie and housing cover).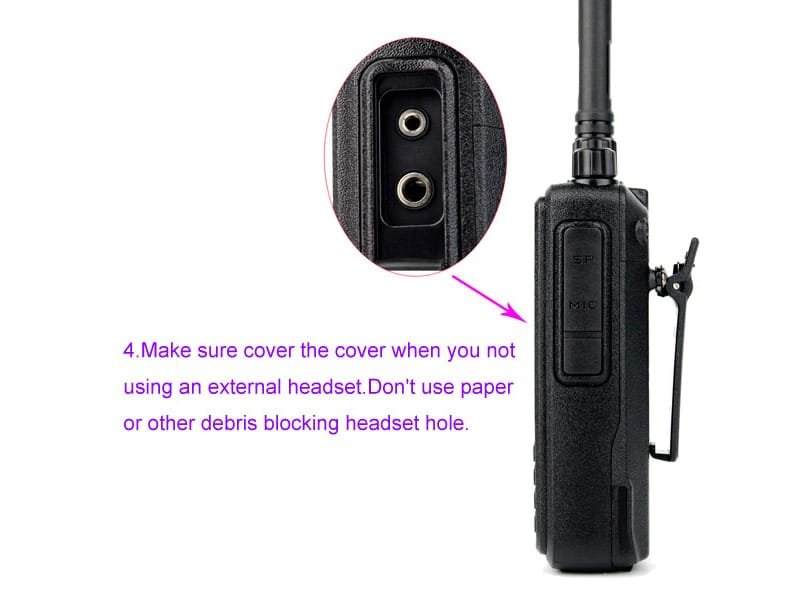 5.Normal standby, do not press the PTT (PTT).
6.Do not use the walkie-talkie in the near unshielded detonators or explosive areas.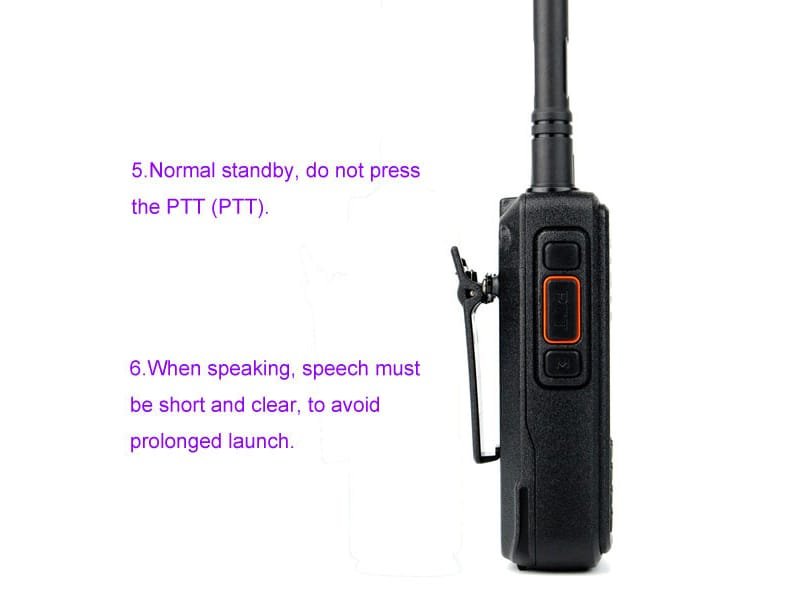 7.When using the microphone away from your mouth 2.5-5cm, the antenna and the head or the body to maintain at least 2.5-5cm.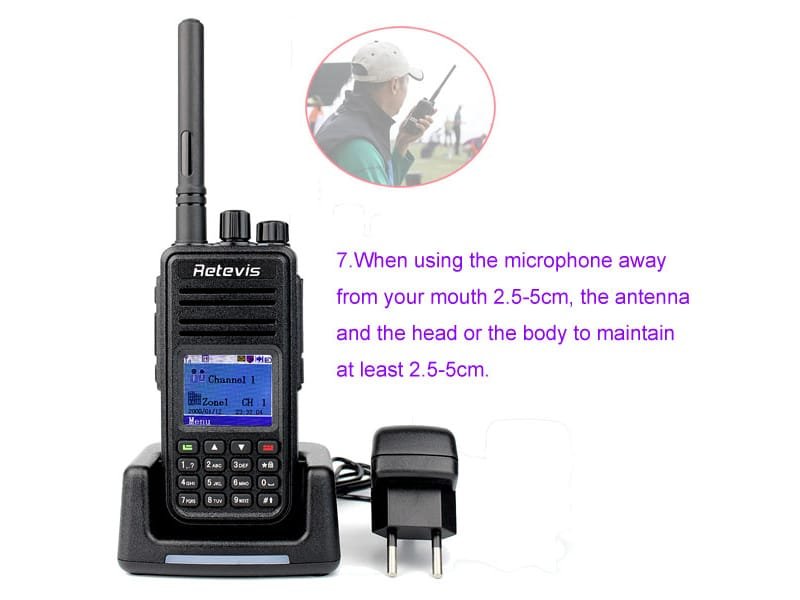 8.The battery should be properly charged, do not use the walkie-talkie when the power is low.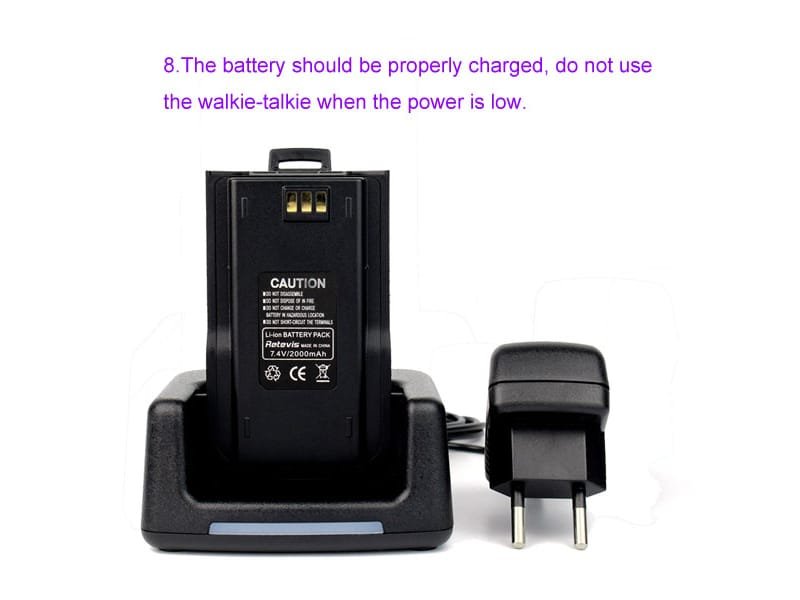 9.When the intercom failure, do not self-disassembly.
10.Removing the battery, be sure to shut down.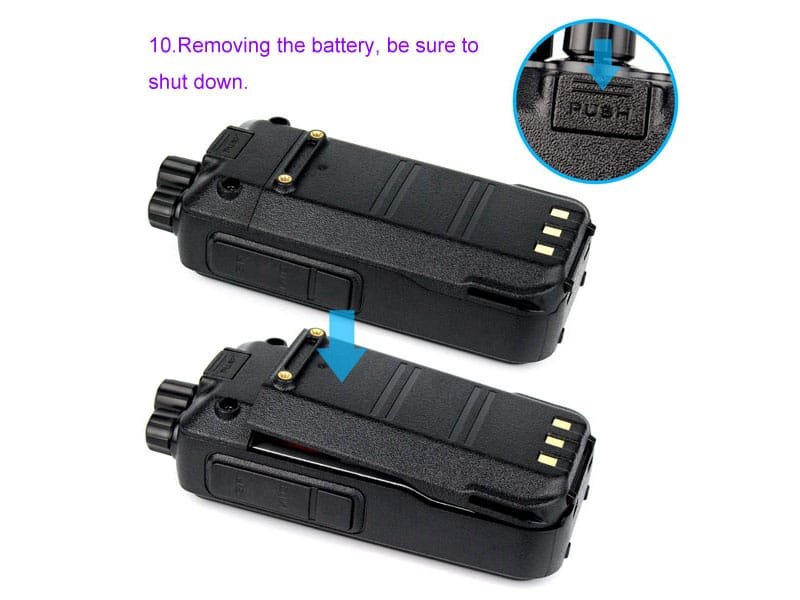 11.When speaking, speech must be short and clear, to avoid prolonged launch.
12.After the walkie-talkie water, immediately shut down and remove the battery, repair as soon as possible.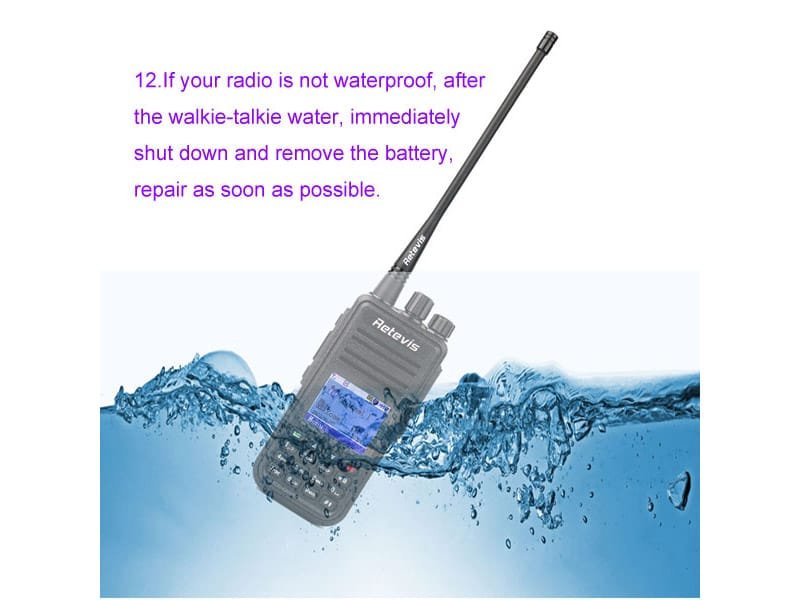 13.When no antenna is strictly prohibited, to prevent premature burning power amplifier and other components.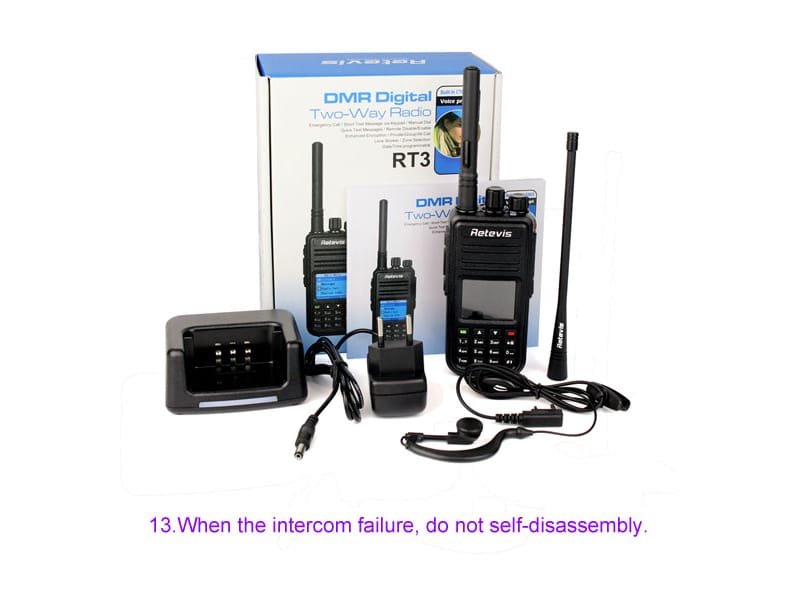 Note:The walkie talkie antenna is copper core with a rubber cover.Don't use any peeling or damaged antenna to avoid burns.