Recently, we improve RT84 the latest firmware support to upload 120,000 DMR contacts. Today let's learn how to operate it.
What do you need?
Download RT84 latest software V1.03.
Download RT84 latest firmware D02.01
All the recourses download from https://www.retevis.com/resources-center 
How to do?
Firstly, Upgrade your RT84 firmware to D02.01.
Unzip the RT84 "RT84_Firmware_D02.01" file.
Install the "DMR Firmware DownLoad(User English) Setup v3.06.exe" and then Open.
Open the "RT84 (CSV)-V02.01.bin". 
Now, Press PTT+Top sidekey" together to enter Radio DFU mode.
Connect your radio to PC.
Begin download the upgrade file to your radio.
Check your RT84 radio version.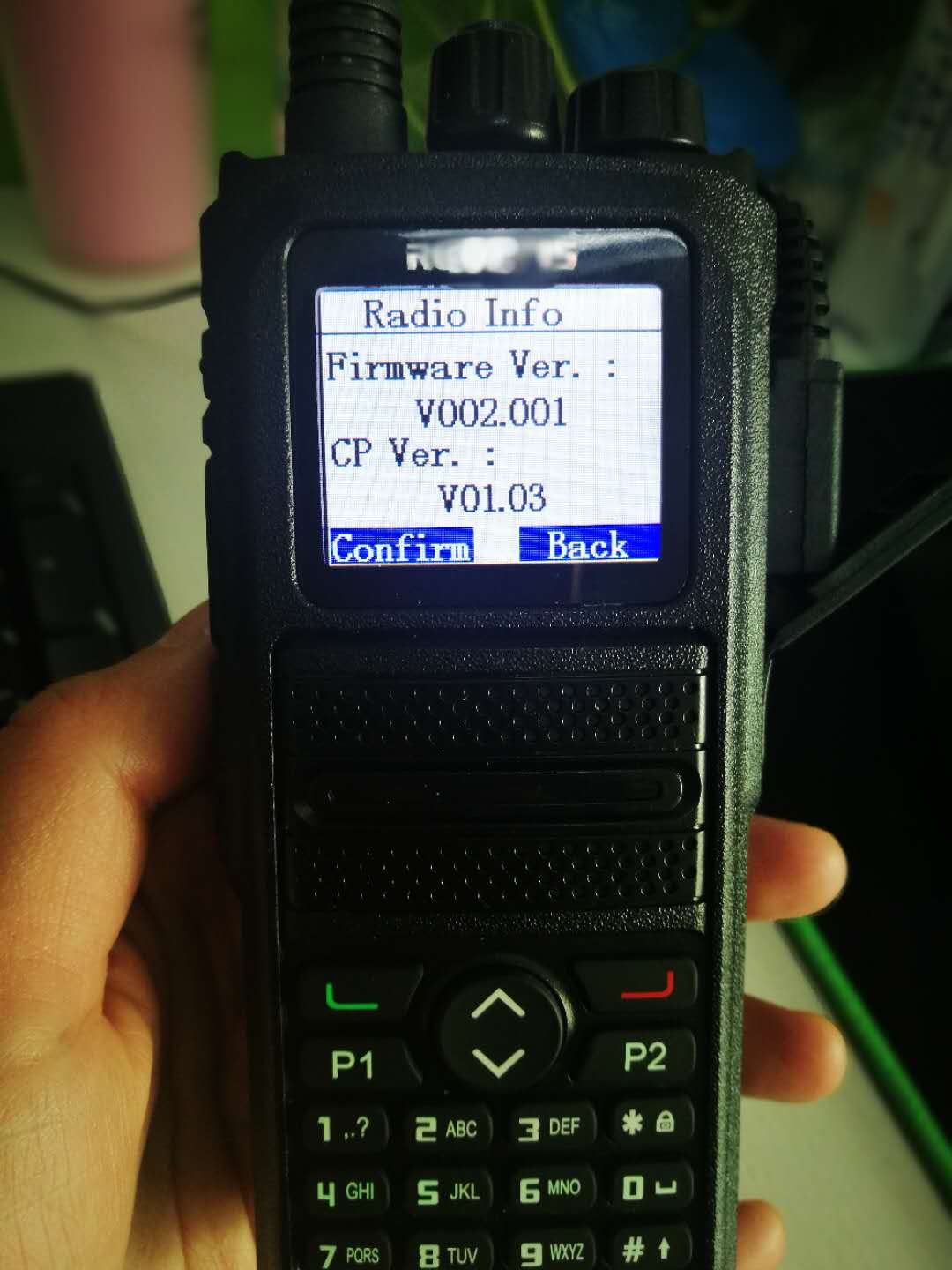 2. Update your software version to V1.03.
Find Writ contacts under "Program" menu list. Then import DMR contacts database. ( You can download RT83/RT3S DMR contacts database from amateurradio.digital website. Until today, there are currently 118,411 DMR-IDs available for download.
After import successfully, then write to the radio.
it will take around 10-15 mins to upload all 12,0000 DMR contacts to RT84 radio.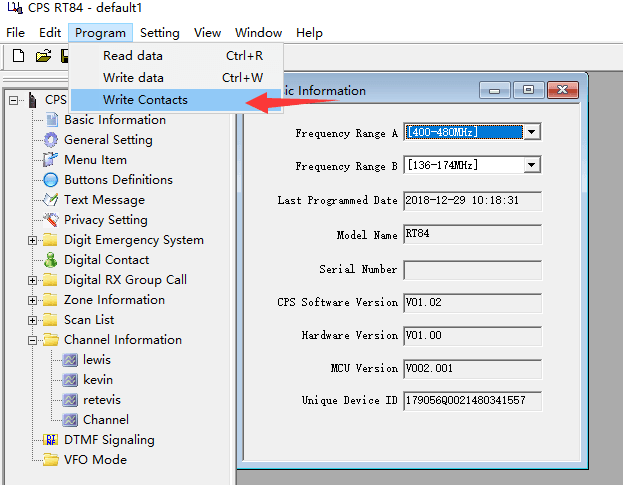 3. Turn on your radio to view Contacts csv.
First, you need to go to radio setting turn on "ContactsCSV".
Then, go to CONTACTS view Contacts csv.
When there is signals from your radio, it will display the DMR contacts as below picture show.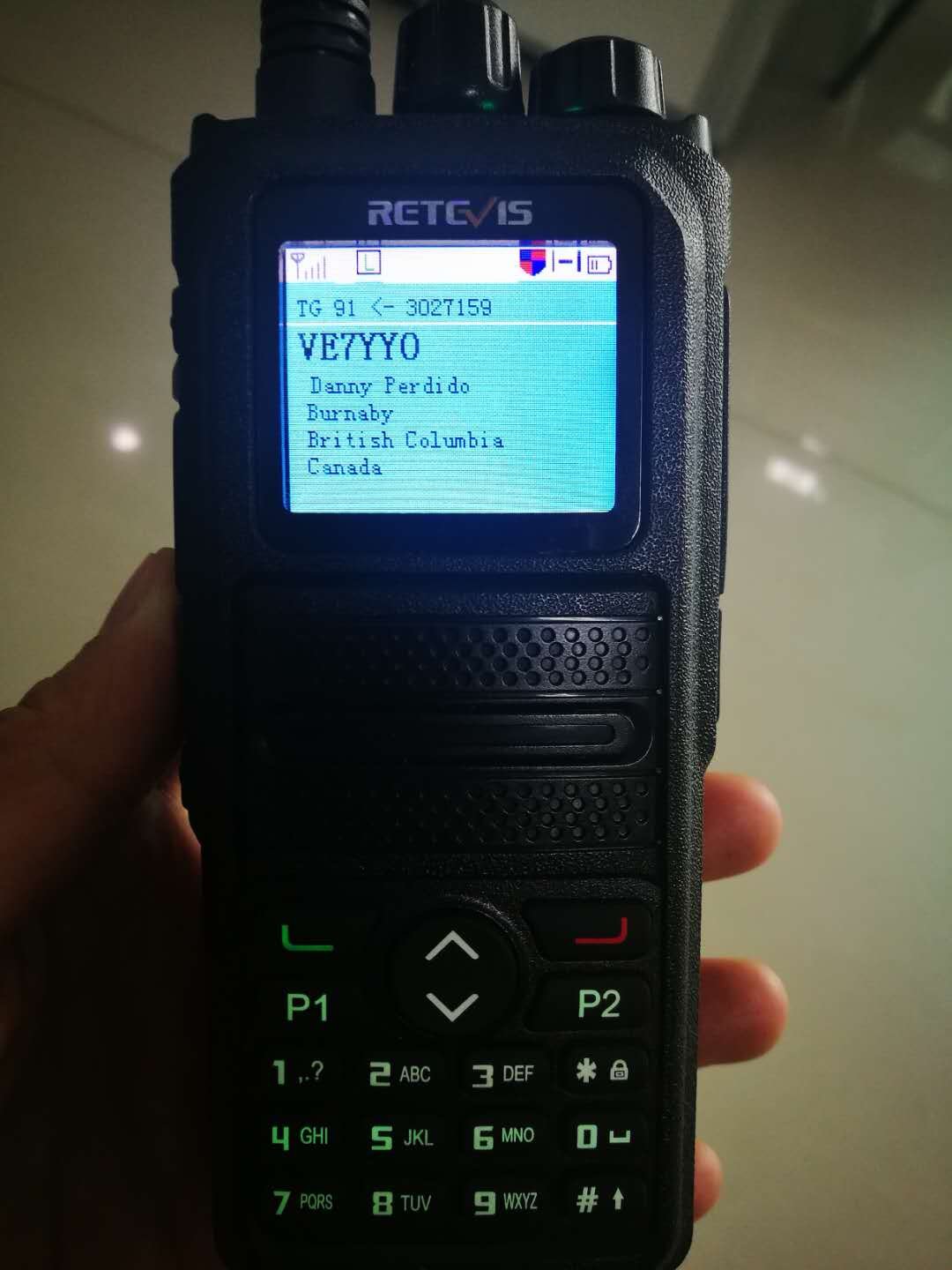 Future question about Retevis RT84, email to info@ailunce.com.