GMRS handheld Radio RB19P is the new model from Retevis. You can order it from retevis.com.
RB19P's chip adopts BK4815, and the copper sheet is used for support strengthening, heat dissipation, and shielding.
With scanning, monitoring, sound control, Alarm function, keyboard lock, and other functions. It will be the best choice for those people who need long-range and Ultra-Thin walkie-talkies.
Let's check the picture first: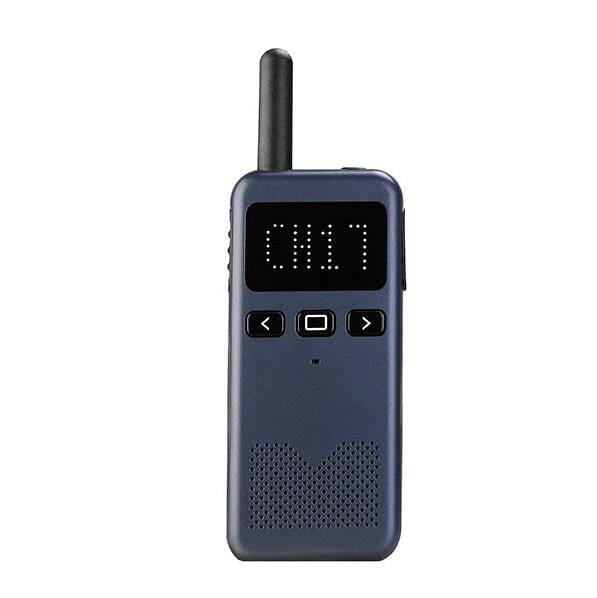 It comes with a simple design, only has 3 buttons. It is a powerful and consistent choice for your radio communication needs. Small and Thin shape, help you easy to carry anywhere. It will not be a burden when you outdoor hiking, camping, or do business.
The features of this GMRS handheld Radio RB19P
1, 30 channels + privacy codes: give you more channels options to help you block other conversations.
2, NOAA weather Channels: Offer 11 NOAA channels, help you to get the latest local weather information.
3, 1.7-inch screen with Matrix diode display: you can check the current channel from the display
4, VOX hands-free, activate this function will help you talking easily, no need to press the PTT to talk.
5, Ultra-Thin and small design: Easy to hold and carry everywhere.
6, Long-range communication: GMRS band radio offers a high power(5w), so make the range longer than License-free radios.
7, Easy charger: Use the Type-C charger link, help you to charge this GMRS handheld radio easily.
This GMRS handheld RB19P can be used widely. It is a great choice for outdoor exploration, camping, hiking, fishing, biking, hunting, etc…
It also can be widely used in work to improve your work efficiency. For example, restaurants, construction sites, farms, etc. The best communication tool to solve problems.
If you have any questions about Retevis RB19P GMRS long-range walkie-talkies, please leave messages below.
Welcome to order and ask questions.