RT84 is our new arrival. We know RT84 is a dual band DMR radio, so many more functions we need to program by RT84 software.
Today we'll look together to have a correct understanding about RT84 software.
First of All, we need to download the USB driver and software:
The link of USB driver and software: https://www.retevis.com/resources-center/
You can download as the picture show:
Please connect your radio and computer, Turn on your radio, choose the correct communication port(the communication port need to maintain consistency with your computer) ;
Read from radio, you can see the factory settings of RT84 software.
Then we will have a detailed Software Introduction of RT84.
RT84 software:
1.Basic Information: Support UV double segment, frequency range and the versions;
2.General Setting: You can set Radio Name, radio ID, VOX sensitivity and other functions in this page;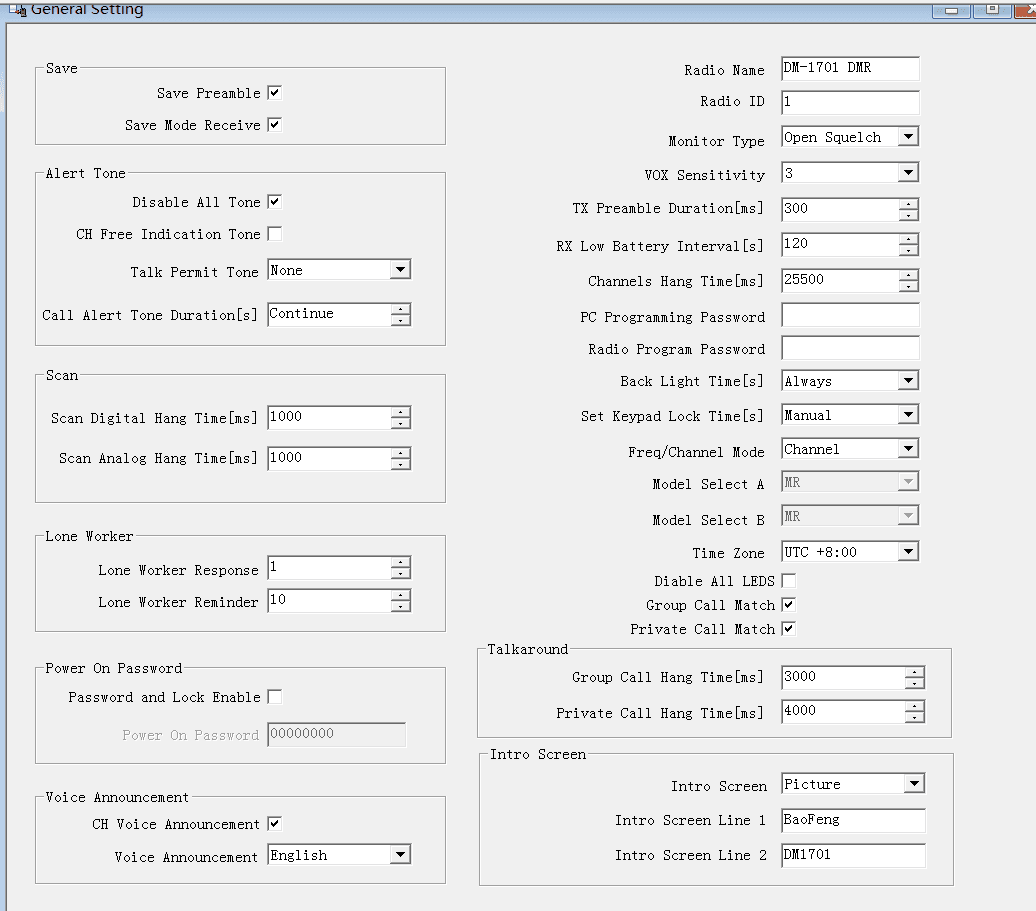 3.Menu Item: You can choose the functions you need, tick it, this menu will appeared in your radio.
4.Buttons Definitions: RT84 has 3 side button, and the P1 P2 on keyboard you can setting as you need.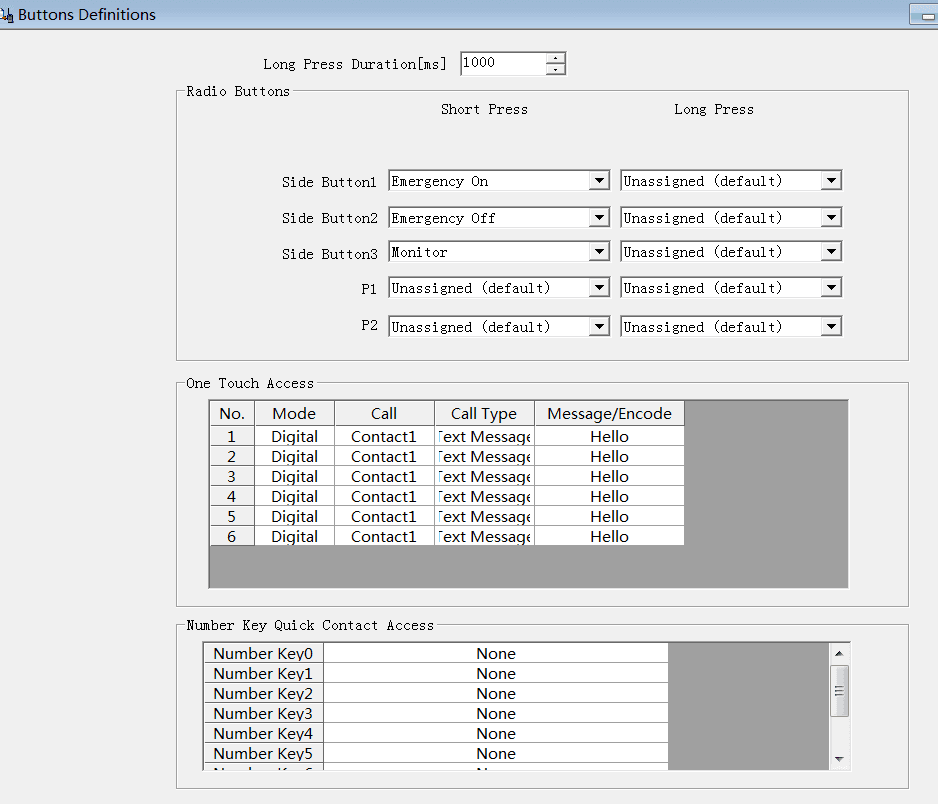 5.Text Message: You can write up to 50 as self-defining, it will be saved in your radio's message-Quick Message.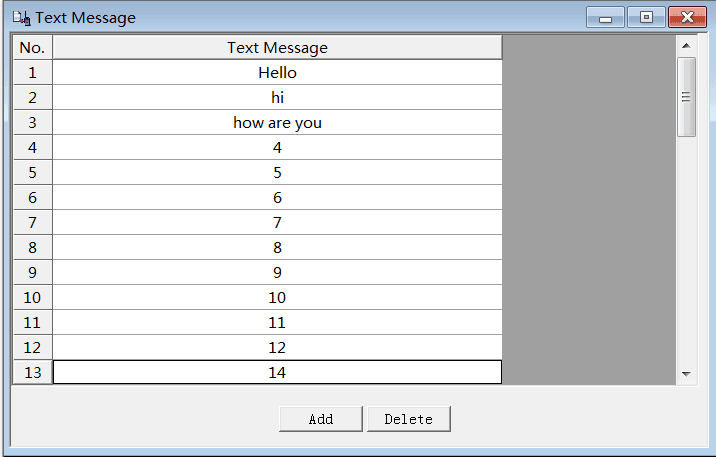 6.Privacy Setting: RT84 has two types of encryption, Basic with 4 digits and Enhanced with 32 digits.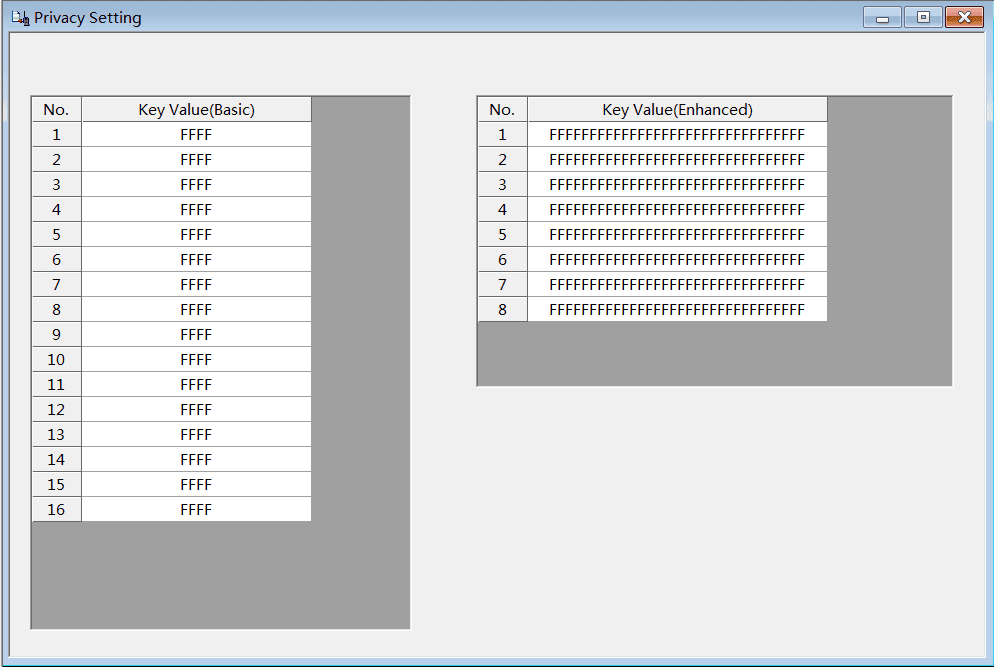 7.Digit Emergency System: You can add 32 Digit Emergency systems here.
8.Digital Contact: Support import & export, You can import Up to 10,000 contacts.
9.Digital RX Group Call: You can add 250 Group, and each group can have 32 contact member at most.
10.Zone information: You can add 250 zones, then put the channels into the zones, you can find your need channel more convenient;
11.Scan list: You can add 250 scan lists, and each scan list can add the channel member shall not be greater than 31!
12.Channel information: You can add at most 3000 channels here, and change the channel mode(digital/analog), Also you can set the TX frequency and RX frequency, Emergency and others. You can import & export the channels information here!
13. DTMF Signaling: RT84 has 4 systems, 32 Encodes and 8 Decodes.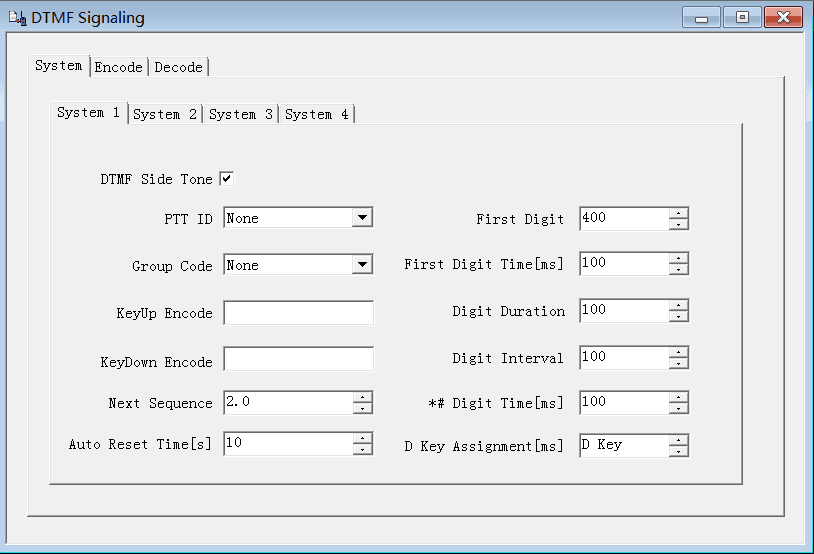 14. VFO mode: RT84 has the VFO mode, you can Establish temporary channel in keyboard, no need the PC and programming cable.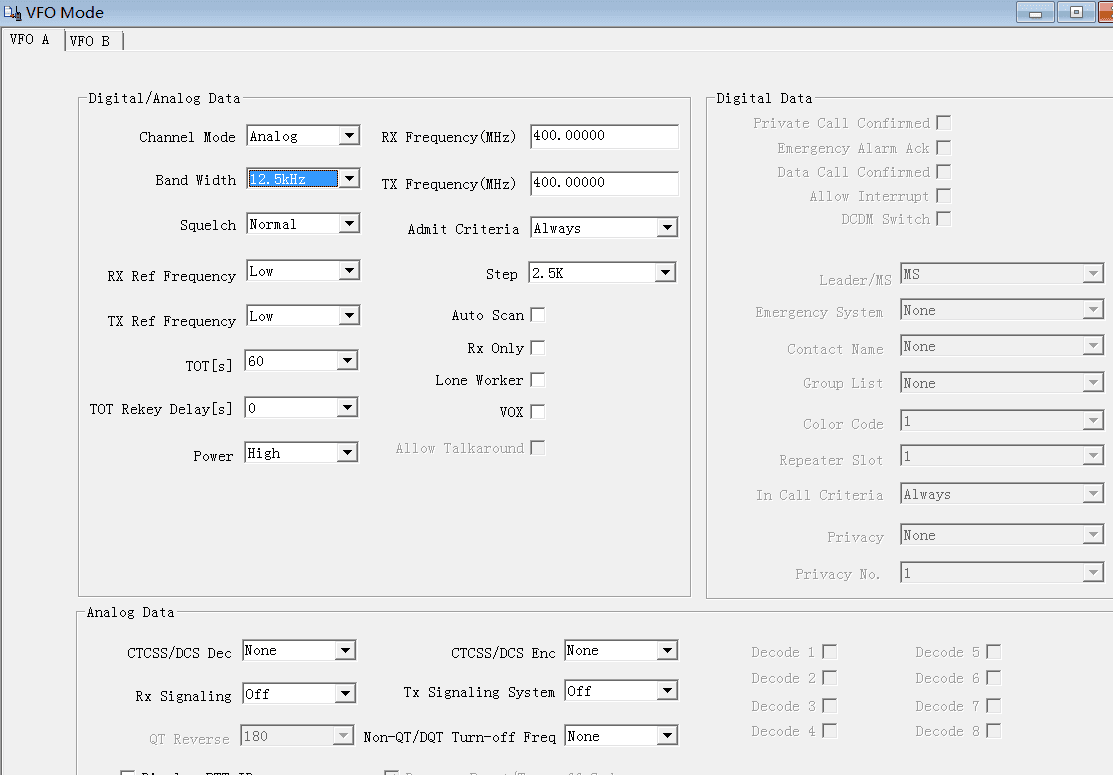 Above are the software of RT84, if any question, please feel free to leave message to us, we will give you reply ASAP!