Retevis RT97 Portable GMRS Repeater has 8 channels, the output power 5W which certified by the FCC for use on GMRS. It's very simple to operate that you only need to add an external antenna and coaxial cable for communication.
Retevis RT97 Portable GMRS Repeater of default frequency
You can programme your handle radio based on the default frequency above. The USB programming cable is included come with RT97 GMRS repeater together so you also programme the repeater to your channel and CTCSS/DCS tones of choice. After testing, the radius range around 10KM when RT97 GMRS repeater work with RT76 GMRS handled radio, Detail please check this link: https://www.twowayradiocommunity.com/index.php/rt97-repeater-rt76-walkie-talkie-is-the-best-match-for-communication/
Standard accessories
Package Includes:
1 x RT97 Mobile Repeater
1 x Charger
1 x Power Supply
1 x Car Charger Cable
1 x Programming Cable
1 x User's Manual
Two power adapters come with the repeater, a 12V/24V cigarette lighter plug, and an AC adapter. RT97 is ideal for solar-powered repeater sites where low power and a small footprint are required. At such a small portable size, this repeater is perfect for camping trips or emergency preparedness.
Other accessories
Antenna: C9073A
https://www.retevis.com/WHITEALUMINUM-BASE-STATION-ANTENNA-390-470MHZ/
The antenna connector is SL16 UHF female so the external antenna need to be SL16 UHF male to make sure that you choose the correct antenna
coaxial cable: C9123A
https://www.retevis.com/50-3-Pure-Cupper-Low-Loss-Coaxial-Extend-Cable/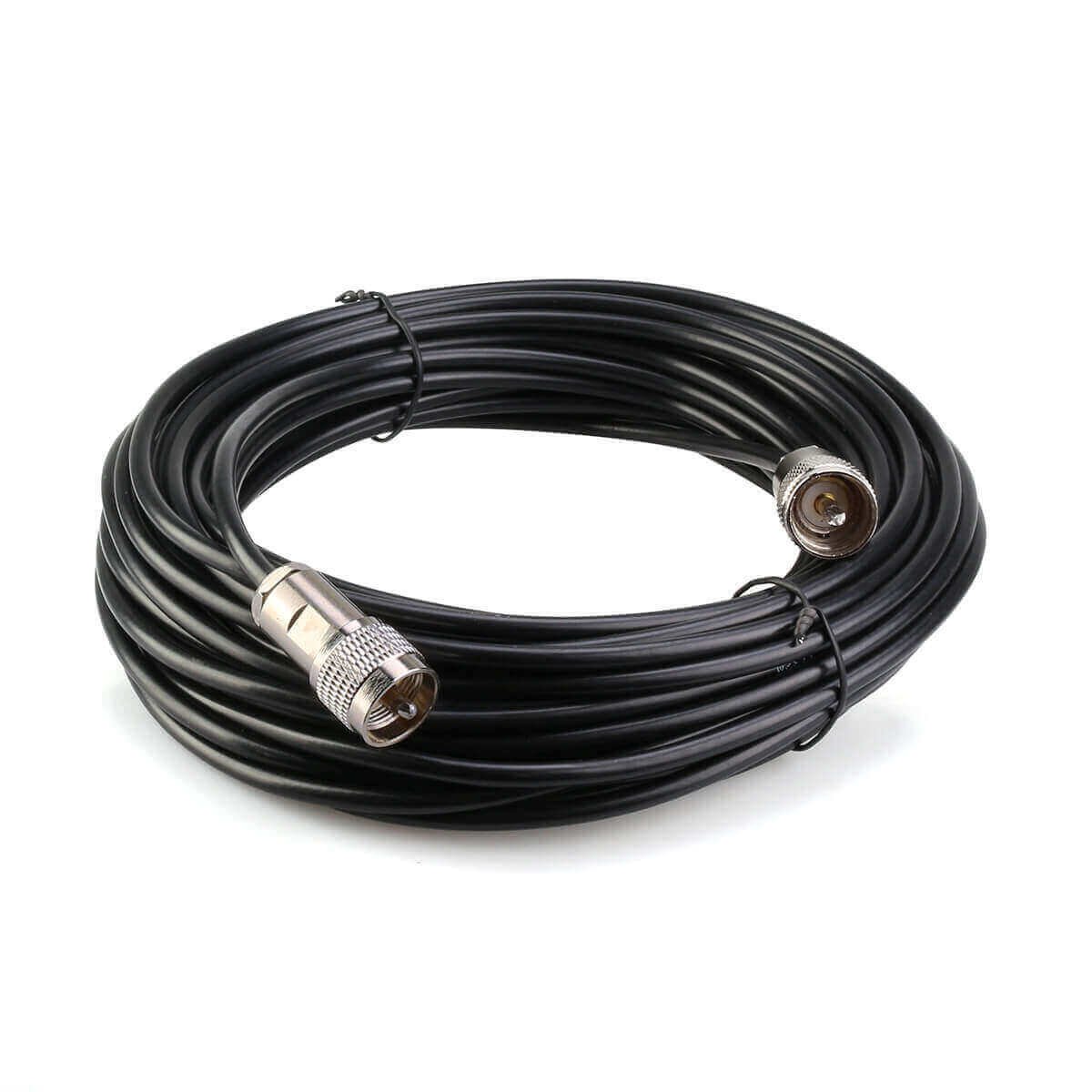 How many meters you need the coaxial able? Please measure the distance of the repeater to where you build the external antenna. Please don't choose too long as the signal will be reduced
Storage case: C9909A
https://www.retevis.com/CASE-STORAGE-BOX-FOR-RT97-RT29HD1RT76/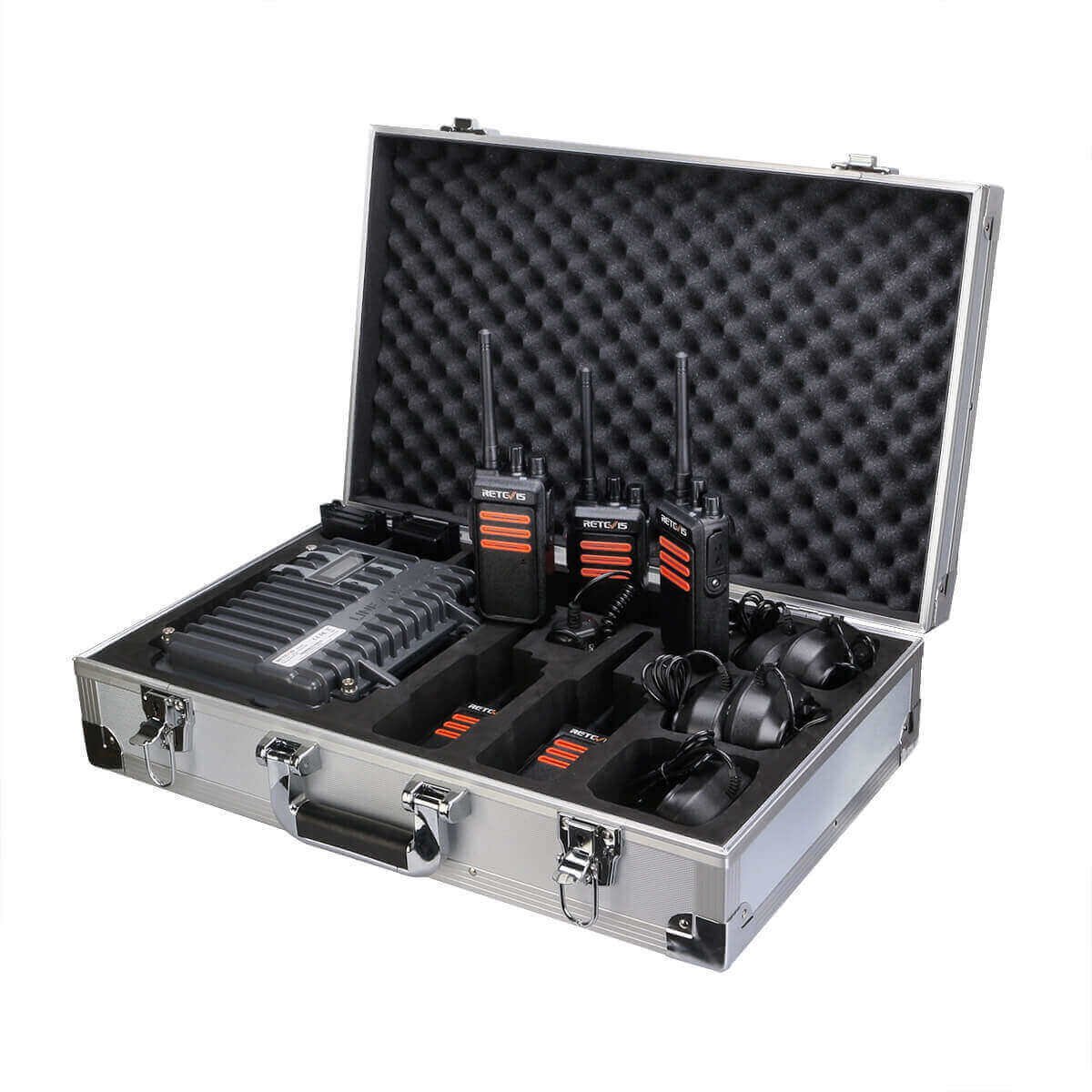 The storage case that is the customized design for RT97 repeater, it very easily carries  when you work outdoor
RT97, about 1000pcs are sold since it released. If you're USA customers, welcome to order from our dealer for RT97 GMRS repeater, www.mygmrs.com, Sure, you also contact me by email, partner@retevis.com, here's surprise price waiting for you