Retevis RT29 Used in the Forest
When you go on a trip or adventure in the forest, a walkie-talkie is an indispensable product. Because cell phones or telephones sometimes have no signal in the outdoors, a long range, high power, rugged, waterproof walkie-talkie is needed and the Retevis RT29 is a good choice!
1/ High-power, long distance wakie talkies for business and outdoor.
Comes with the high power and high gain antenna, help the RT29 communication range longer.

2/ High-capacity battery with long standby time and long working time.
When it is inconvenient to charge outdoors, 3200mAh Li-ion high-capacity rechargeable battery for over 12 hours daily usage and last 250 hours standby time,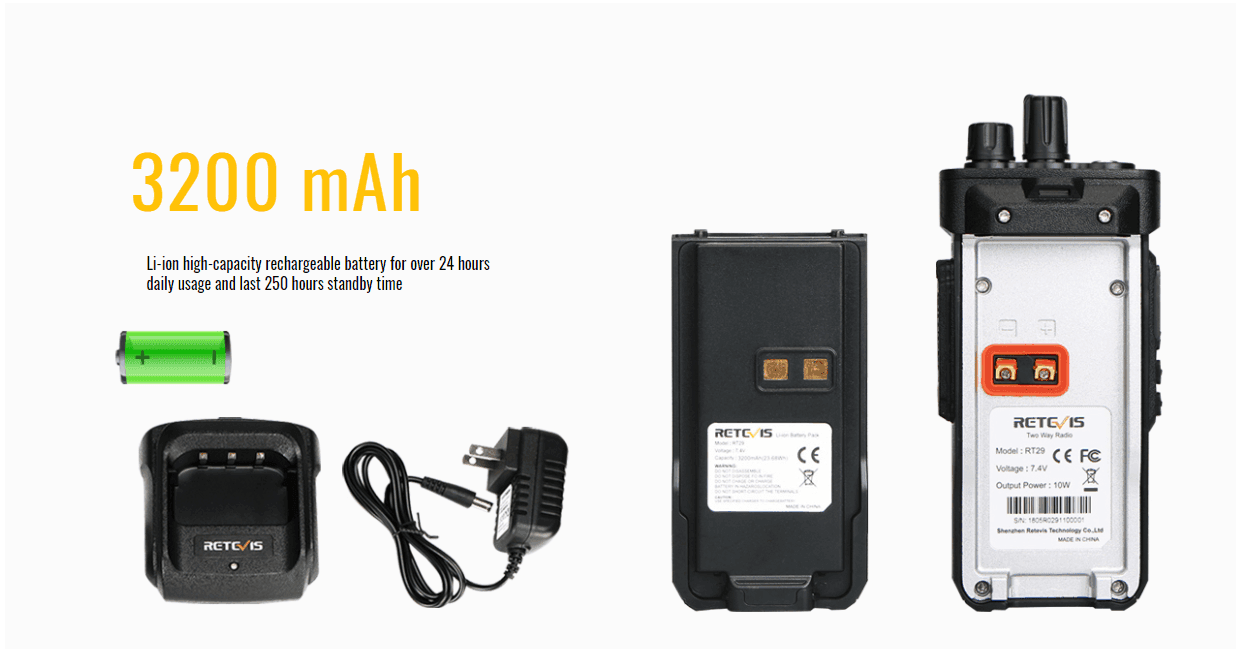 3/Waterproof version
In the forest, the environment is sometimes humid, so the IP67 waterproof version is a better choice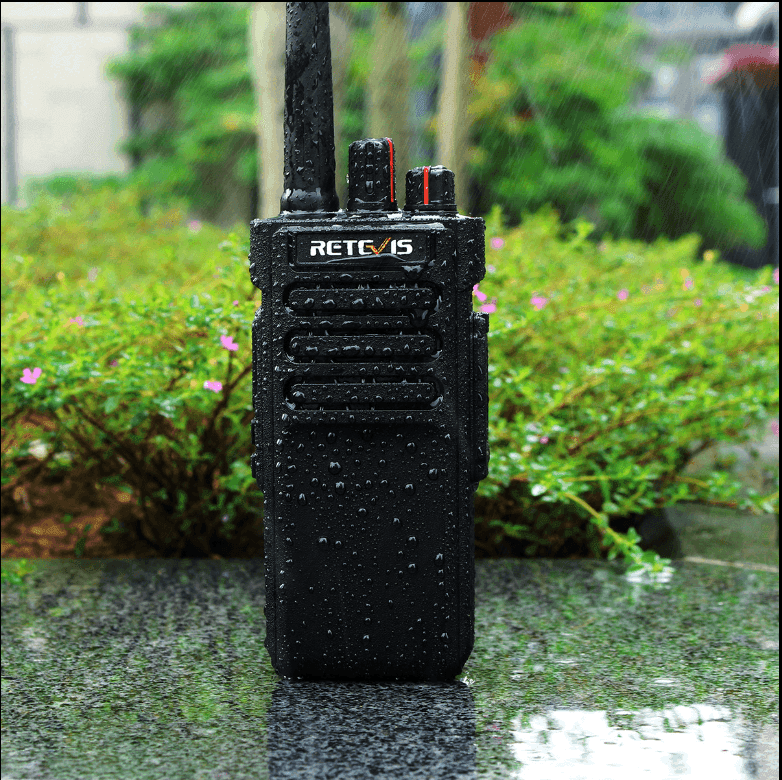 4/ Clear sound quality
The high-quality walkie-talkie microphone provides clear transmission, and the automatic squelch function eliminates background noise, providing clear sound even in crowded places.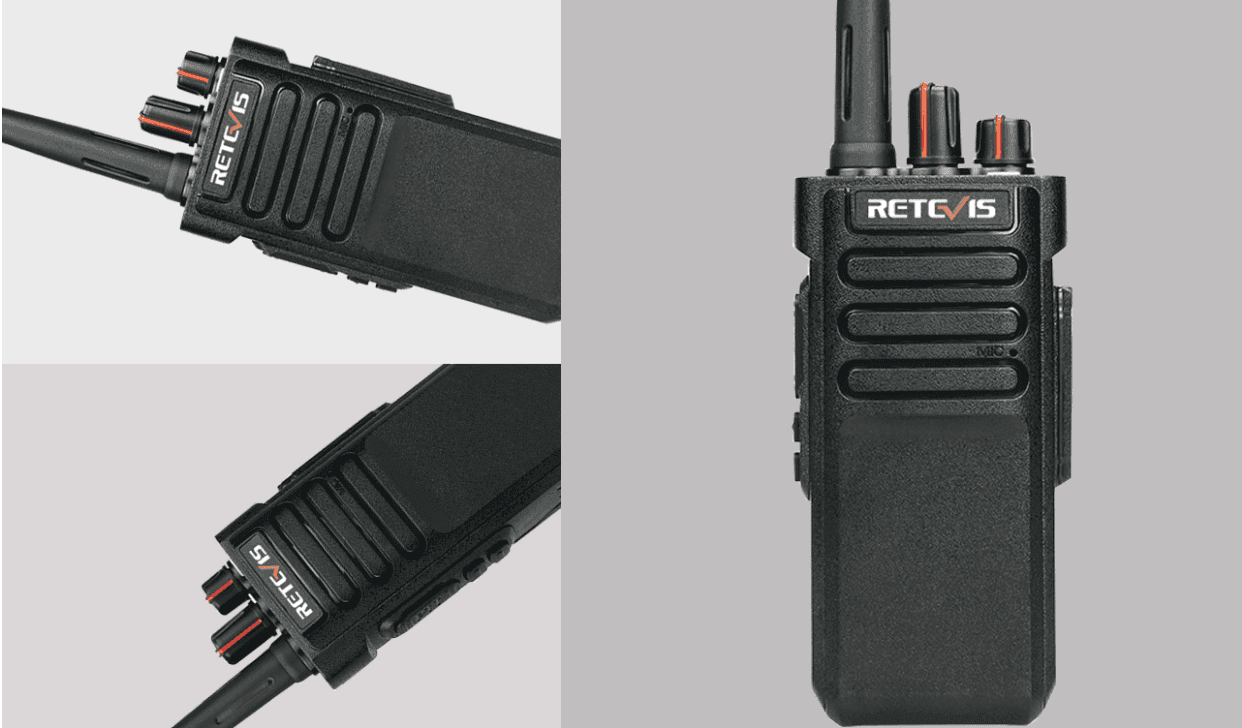 5/ One-key emergency alarm function
When getting lost or other emergencies outdoors, the one-key alarm function can quickly get in touch with the outside world,
Currently RT29 has 5 versions to choose from, black UHF / UHF (IP 67) / VHF/ VHF ( IP67) and orange UHF,  customers can choose according to their usage scenarios.
Under normal circumstances, the V-band is more suitable for outdoor, with strong diffraction ability and weak penetration ability.  In the city, it is more appropriate to choose the U frequency band, which has a stronger penetration ability.
If you are interested in RT29, please feel free to contact us, our email is partner@retevis.com