GMRS radios, or General Mobile Radio Service Radios, have become a popular communications tool in many homes. These radios operate at higher frequencies than typical Citizens Band (CB) radios, making them a better choice for homes. HA1G is the new GMRS radio launched by Retevis ailunce. It has many features, this blog briefly introduces some of its functions.
IP67 Waterproof
This walkie-talkie has IP67 waterproof rating, which can withstand immersion in water up to a meter deep for a limited time, ensuring reliable performance in adverse weather conditions.
1.77-Inch Color Screen
Featuring a vibrant 1.77-inch color screen, it provides a clear and user-friendly interface. The screen enhances visibility, making it easy to read, access settings, and view critical information even in various lighting conditions.
220 Programmable Channels
With an extensive selection of 220 programmable channels, it offers versatility and adaptability for communication needs. There are also 30 GMRS channels, ensuring quick and easy communication. Plus, it provides NOAA weather alerts, keeping you informed about changing weather conditions.
Support for U/V Full Band Reception
It supporte U/V full band reception. It covers a wide spectrum of frequencies, allowing users to access various radio signals, including both UHF (Ultra High Frequency) and VHF (Very High Frequency) bands. This versatility ensures comprehensive communication coverage.
Long Battery Life
With a robust 2800mAh battery, the HA1G offers extended standby time, which will keep you connected for extended periods without needing frequent recharging.
Common Accessories with HD1
For added convenience, this walkie-talkie shares common accessories with the #HD1 model, making it easier for users who may already be familiar with the HD1.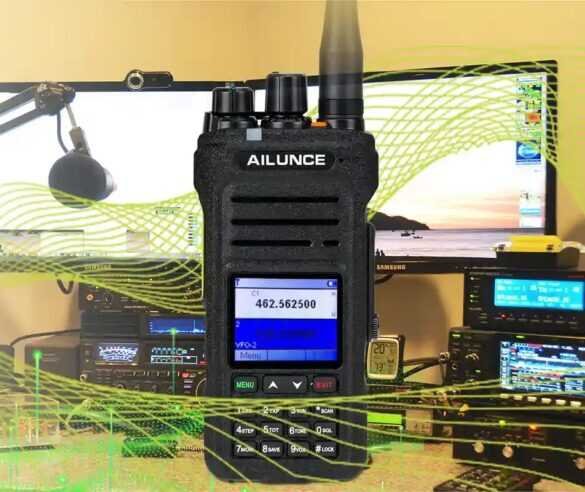 If you are interested in it, please click here to check it out(Use coupon code "HA1GMRS" to get $5 off). If you have any questions, please feel free to contact us by email: partner@retevis.com
Related Blog: How to maintain your walkie-talkie battery? – Two Way Radio Community