The Password Settings of RT3 helps you protect your radio privacy . And makes sure that the radio settings won't be changed without permission . You could set it according to your needs ,so let's see what are these three passwords and how to operate them one by one .
1.Power-on Password Settings
The Power-on password should be set by programming software . Just as the picture shows, find the 'General Setting' and click ' Password and Lock Enable ' . Then you could write eight-digit numbers to set it.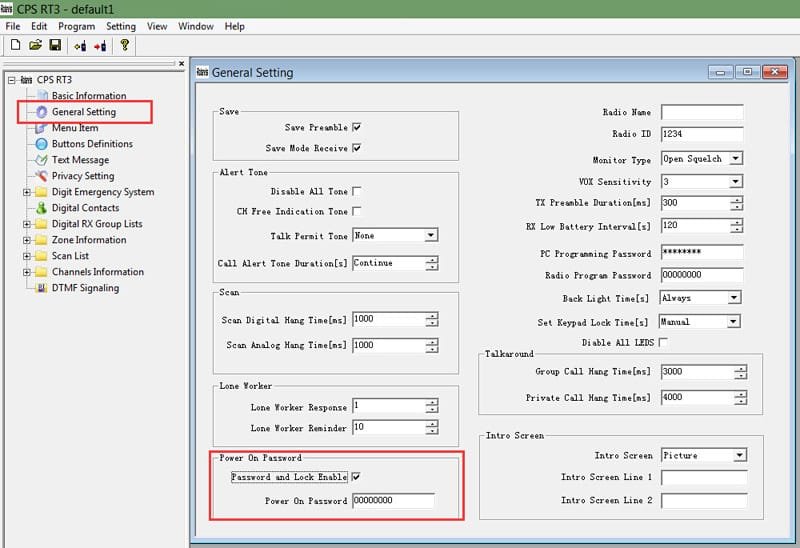 After that if you wanna change the password or close this function , you could directly set on radio and just follow that steps : Menu—Utilities—Radio Settings —Passwd Lock—enter the Current Password—chose Turn Off or Change Pwd.
2.PC Programming Password Settings
The setting of PC Programming Password could protect your radio when someone try to change it on software .The password could be letters or numbers or both of them.Remember it is no more than eight-digit.
After that when you write the radio program on software ,it will show input the password firstly just like this :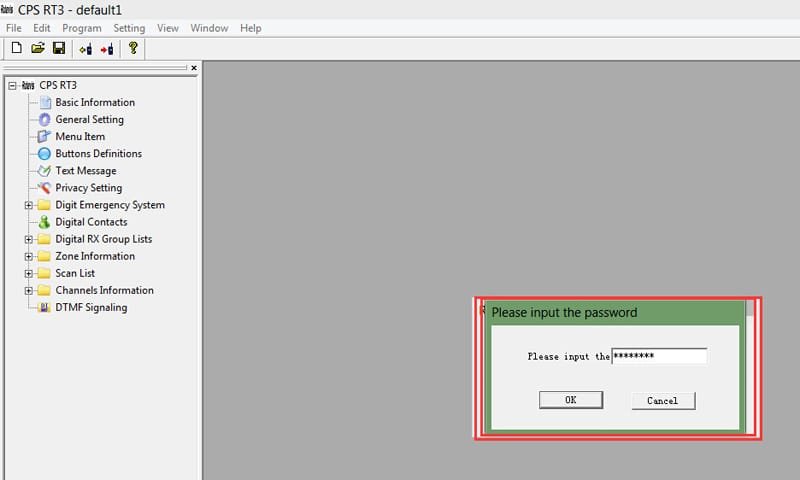 3.Radio Program Password Settings
The setting of Radio Program Password needs you to click 'Program Radio' on 'Menu Item ' firstly.
Then write the 'Radio Program Password' on 'General Setting'. It could only be eight-digit numbers .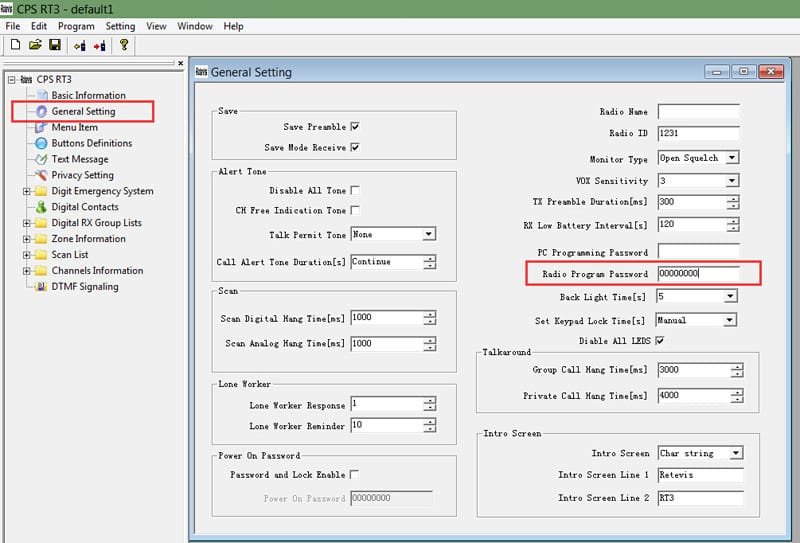 Finish that on software , when you reboot your radio , it will show another line as 'Program Radio' on 'utilities' ,enter the password ,you could operate more setting on radio like this :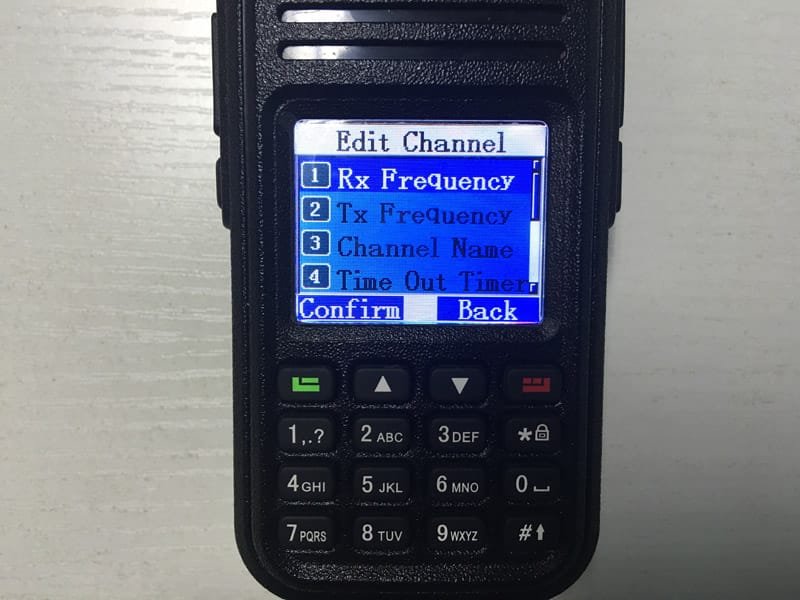 At last just kindly note that although the Password settings could protect your radio privacy . If you forget the passwords ,it would be a little troublesome . Because the radio has to be back to the factory and be dealt by our technology professionals .It would cost some time to do it.So when you set the password , just make sure you could remember it !