There are a variety of walkie-talkies on the market today, some of which can achieve normal calls, while others are not. These problems often plague our customers,how to judge the compatibility of your
walkie talkies with H-777?
H-777 walkie-talkie compatibility prerequisites
The necessary condition for the compatibility of the H-777 walkie-talkie with your walkie-talkie are: the same system, the same frequency, the same CTCSS/DCS.When the three factors are at a consistent level,
they are compatible and can also be used to make calls.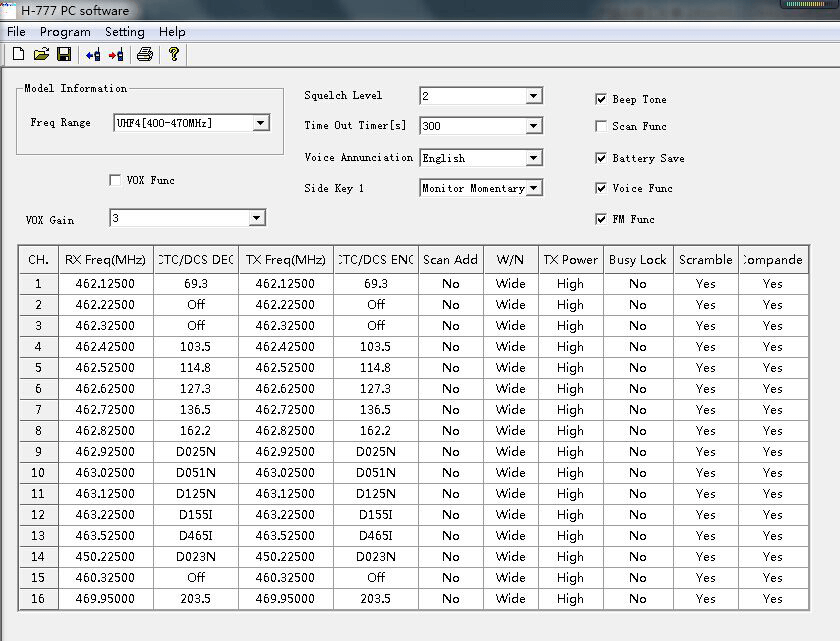 H-777 walkie-talkie is 400-470Mhz
H-777 walkie-talkie is a analog radio, it can compatible with most of UHF analog walkie talkies.It also easy to program the radio, just write to same frequency and same CTCSS by the ASIN (B074KYYTJ7).
If you don't know if your radio could compatible with H-777 walkie-talkie, you just need to check these ways:
1.Your radio system standard.
2.Frequency range.
3.If it is programmable