Working in a Noisy Call Environment? RB85 says NO. You've probably seen or even done, someone talking loudly on their cell phone in a mall, restaurant, street, or bus. Are you unable to hear someone because of a noisy environment? The noisy environment of communication is always annoying. Walkie-talkie users are also bothered by the background sound in their calls so that they pay more attention to the quality of the call when choosing and buying a walkie-talkie.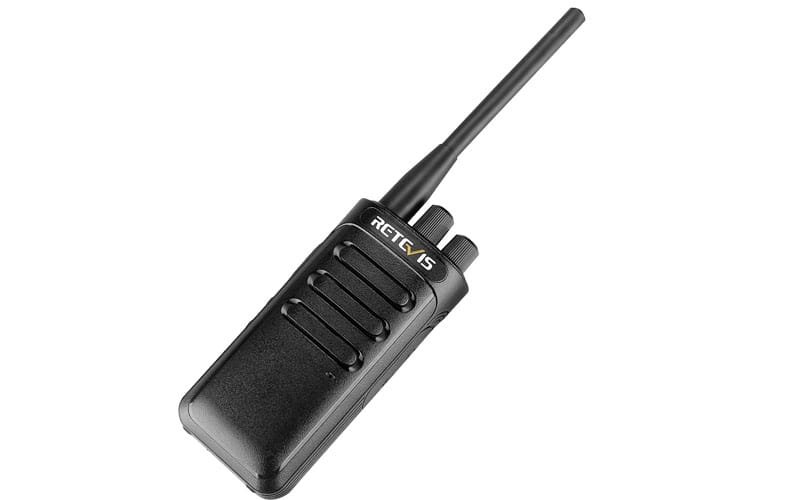 In this age of intelligence, smartphones, driverless cars, intelligent home, and other AI technology makes our life better and smart. Walkie-talkie as the last century's communication tools continue to now also want to follow the trend of The Times. So, RB85 as a new business radio become smart. The main characteristic is the Intelligent noise reduction feature.
RB85 uses a smart chip to reduce the noise, and it can recognize the different noisy environments, like restaurants, malls, bus/train stations, music, wind, and other noise. Walkie-talkie can be identified to reduce or eliminate noise. Do you know what that means? By intelligently recognizing the noise, the voice of the call can be retained with maximum efficiency, making the voice clearer and more authentic. To compare with other walkie-talkies, if the noise is too loud, the mechanization of noise reduction will affect the authenticity of speech, or even confuse the noise and speech. But the RB85 solves this problem and is a significant improvement over the analog walkie-talkies.
Do you know other functions of RB85?
VOX
Busy Channel-lock
Wide/narrowband selectable
Loudly voice
Scan
Squelch
Voice Prompt
Scrambler
Battery saving function
Local and remote alarm
PC program protection
Are you interested in this new arrival RB85? Later we will upload the products and the parameters. Please focus on our Facebook page and our blog update.
Are you still work in a noisy environment? RB85 says no.
More information can search: