Why choose Retevis RT85 as ham radio?
Retevis RT85 is an afforable dual band two-way radio for beinngers. It is the dual band UHF and VHF, dual standby 5W analogue mode radio. For beginners, it is the best radios. Because it has lots of features:
1, Afforable
Not like the other ham radios with the high price, Retevis RT85 with the retail sale price only USD29.99. It is earier to own for those hams who don't have much money.
2, VFO mode
Retevis RT85 with the VFO mode, you can make the temporary call. You can change the frequency in VFO mode.
3, FPP(Front Panel Programmable)
Lots of functions can be edit by its keypad. No need to use the computer, you can change the frequency, CTCSS in frequency mode. Also you can turn on the alarm function, scan, monitor and other functions by its keypad.
4, Not very big Size
Some hams like the big size ham radios, but some don't like. If you want to find the smaller size, you can consider Retevis RT85.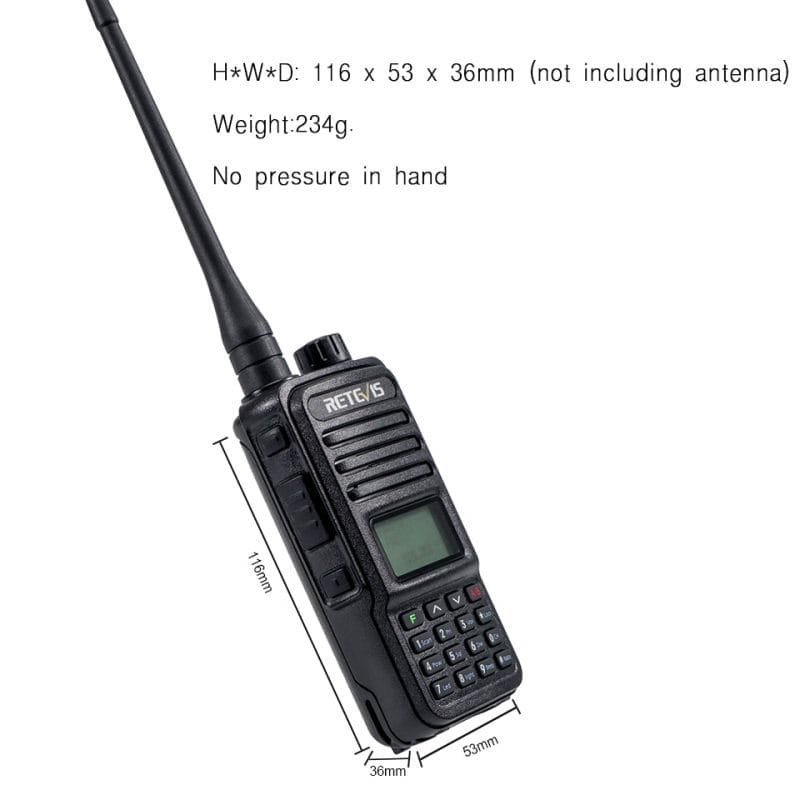 5, Local Alarm and remote Alarm
Ham radios also can be used for emergency resuce, outdoor activities and others, so ham radios with the alarm function is very important. When team in the same channel and can talk with each other, When you are in danger, you need help, just press the button, the alarm will sound from your team member radios.
6, FM radio function
You can receive the frequency from 64-108mhz FM radio.
7, CTCSS/DCS SCAN function
Retevis RT85 has the CTCSS/DCS scan function, You can scan the ctcss/dcs code to know which code is working.
8, Flashlight
These functions are the reasons Why choose Retevis RT85 as ham radio?
Quickly to Choose Retevis RT85 as ham radio. Any questions about Retevis RT85. Please leave messages or email us: partner@retevis.com