In the US, the highest power of license-free radios is 2W, and in EU countries and the UK, the highest power is 0.5W for normal users. But the communication distance is affected by the terrain and the power, so more and more users need a high-power radio for longer distances. The 10W licensed radio is a good choice.
Where can you use it?
Adventure: You will encounter more problems and troubles during your exploration, and you will need more help. In difficult terrain conditions, high-powered radios can extend the range of conversation as long as possible. And you can also connect the repeater to expand the communication distance. And you can also use the high-power licensed radio in rescue. Generally, the licensed radio with many functions like emergency alarm, removable antenna, drop men, and other functions. So, the high-power licensed radio can bring more help for users.
Travel: Some customers responded that the radio could help them discuss which parking area to rest in. And you can use it to contact your teammates if you are not in one way. The distance is about 3 miles, so it is a good way to stay in contact. However, if you want to use the license-free radio, the communication distance is shorter, and it only works on license-free frequency, so it is not a better way if you need a long communication range.
Work: The 10W high-power radio is popular among commercials. Because they can program more channels to avoid the busy channel. And the remote stun and kill function can protect data privacy and safety. Also, the high-power radio can provide a better call from the office to the workplace, or from top flour to first flour.
Games: There is a new way to use the high-power radio. Games. Have you experienced escape-the-room games? If so, you may need a radio to complete the game with others. And the NPC also has a radio with an earpiece to receive the task and lead the process. Likewise, there are many games that require radio communication.
There are some 10W popular licensed Handheld radios that are recommended:
RB85 Intelligent noise reduction high power UHF licensed radio.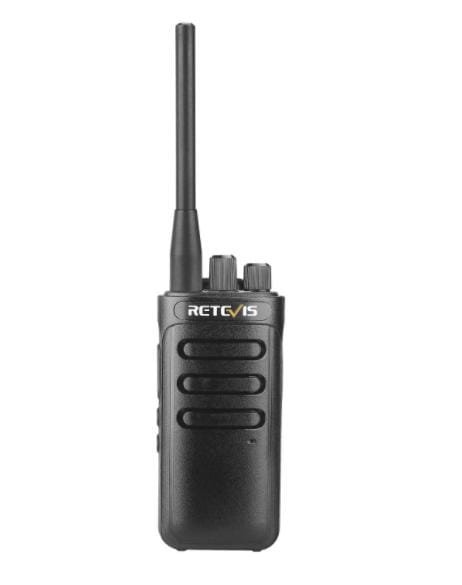 RT29 IP67 UHF or VHF durable radio is popular.
RB25 Digital UHF licensed high power radio.
If you are willing to know more information about the radio, please click the link to the product page, and you can find the parameter, brochure, software, manual, and some description on the page. Also, please contact us for more help if you need a discount price, or you want to purchase for your business for a bulky price. You can contact us for a specific sales manager. We'd like to hear from you, and if you have any questions or comments, please leave them in the comments.