POC radios for lots people, it is still a new style radio. They still don't know more about the POC radios, and also don't know where to use it? This blog we will talk about where do we need the poc radios. And help you to find out if your industry is suitable for chooing poc radios or not.
What is POC radios?
Poc radio is the push to talk over cellular. Using the Sim card cellular network, help you to communcation with your group. Its main function is to provide management and dispatch service, help you to build group, add or edit group member, track user's GPS location.
Because POC radios use the 2G/3G/4G network, so where there is has signal, where you can use the POC radios. And also, because that, the poc radio with no distance restriction. You can talk with others without the distance limited.
Even though poc radios use the sim card service, but it is not the mobile phone. It has a private management for users to operate. When you add all your poc radios into it, and build the different group, then you can talk.
Retevis POC radios
Retevis has released a new POC radio instead of the old one RT51. The new model is RB20. Check the below picture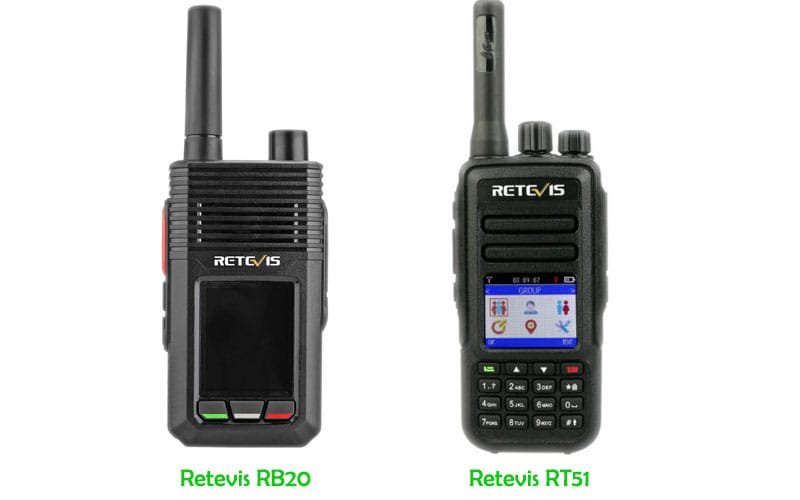 These two models with the different apperance, but they can work together. And they have the same management platform and GPS dispatch system.
If you ordered the old RT51 before, now the new RB20 POC radio can work with your old radio RT51.
Where do We need POC radios?
Now we know what is the poc radios, so where we need POC radios?
 For logistic   Retevis POC radio provide Nationwide communcation. Without distance limited, and offers the Location GPS. Help the logisitc do better.
Supermarket and other business.  When choose the two-way radios, we need to consider the license. Choosing the license-free radios will limited the communcation distance. Our Retevis Poc radio help the supermarket and other business industries to achieve fast and instant communcation, and without applying for licensed frequency.
City Sanitation. Our POC radio enables continuous commucation in harsh environments for city sanitation
If you want to learn more about Retevis POC radios, please feel free to leave message below or email us: partner@retevis.com