Where can marine VHF radio used for?
Marine VHF radio is a worldwide system of two way radio transceivers on ships and watercraft used for bidirectional voice communication from ship-to-ship, ship-to-shore (for example with harbormasters), and in certain circumstances ship-to-aircraft.
Marine VHF radio equipment is installed on all large ships and most seagoing small craft. It is also used, with slightly different regulation, on rivers and lakes. It is used for a wide variety of purposes, including marine navigation and traffic control, summoning rescue services and communicating with harbours, locks, bridges and marinas.
It allowed navigators to communicate with the shore and with other ships.
Retevis has 2 models of marine VHF radios. Retevis RT55 and Retevis RA26.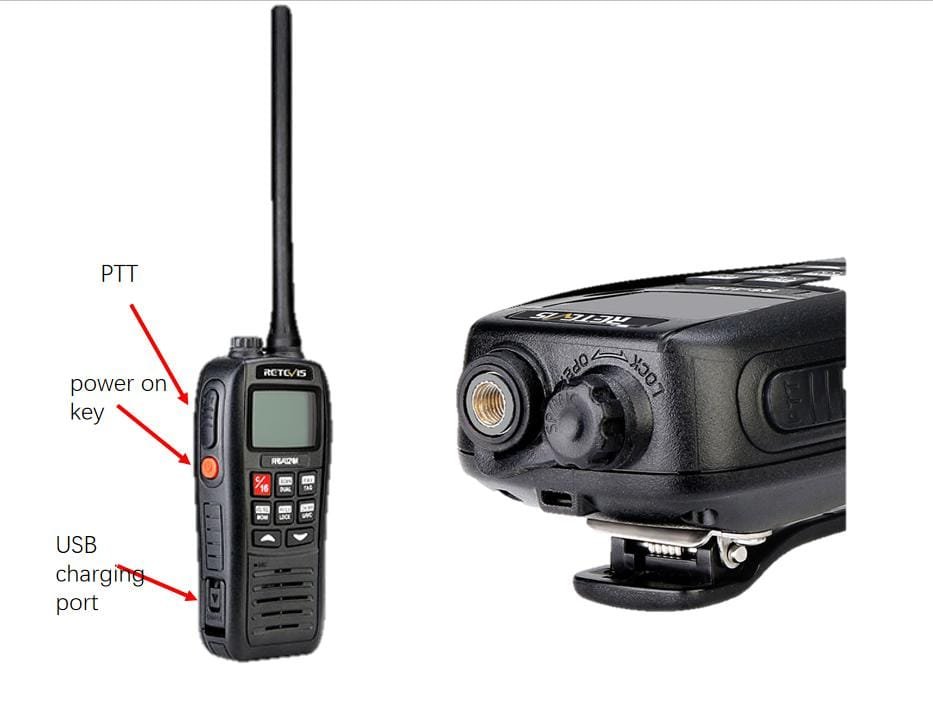 About Retevis RT55
100% floating marine radios; 1s automatic floating after you drop it into the water; self-contained drainage function can eliminate all the water entering into the radio speaker mic and you will never get a distorted or muffled sound
Wide frequency range cover all the USA and Canada and International marine channels; high power can also give you unexpected range and you will never worry about losing the signal
Tri-watch function allows you monitor current channel and the channel you will call and the emergency channel 16; TAG hot button enable you quickly collect the channels you want and achieve priority fast scanning
NOAA weather alarm will automatically scan to alert you of severe weather updates and an alarm indicating a risk of severe weather; the LCD screen is automatically backlit and the screen clarity can be adjusted from low to high to adapt to bad weather
Rugged and durable two way radios meet the military standard; you don't have to worry about it holding up in rough condition
About Retevis RA26
This is a standard 88-channel maritime walkie-talkie, frequency range: TX: 156.00MHz-161.450 MHz, RX: 156.00MHz-163.425 MHz, power 5W, main features: IP67 dustproof and waterproof, water depth 1 meter can prevent flooding 30 Minutes, floating in the water, flashing lights and beeping, horn vibration and drainage function, dual-frequency/tri-frequency on duty, automatic scanning function, long standby, it is an ideal product for marine operations, entertainment, and leisure
Besides above functions, RA26 marine VHF radio has another 3 advantages:
1、Falling water alarm and luminous warning
2、Super big battery capacity
3、Loudspeaker vibration drainage
Both two models are rugged quality. Anything els you want to learn about marine radio, or any inquiries, please feel free to email to partner@retevis.com.