Some friends may not be very familiar with body camera, and don't know where can it use for.
Police body camera often utilized by law enforcement to record their interactions with the public or gather video evidence at crime scenes. Nowadays it's also widely used in military, public service and citizen surveillance, or even outdoor activities record.
Policing Services , benefits which affected both police and the public included the following: 
1.Providing evidence in domestic violence cases.
2. Improving evidence collection at accident scenes.
3. Assisting in exiting consent decrees.
4. Helping command staff recognize patterns of officer behavior.
5. Decreasing complaints filed against officers.
Do you still record your skiing by camera or cell phone? If yes, you can consider the body camera RT77B. It is not only the tool for police or security team, but also can be used to record your outdoor activities like Skiing, fishing, hiking, biking, climbing mountain, etc.
Retevis RT77B body camera introduction: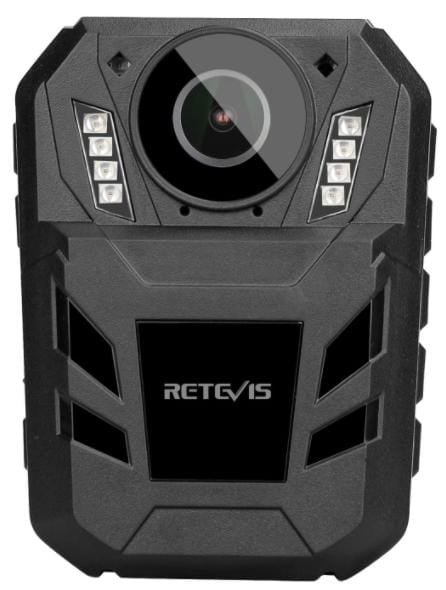 1.32GB of memory, there will be plenty of space to store all video captured throughout your upcoming working days.
2.Portable size and lightweight, easy to operate and comfortable to wear with integrated design.
3.Long Battery Life: A powerful 4000mAh battery lets you record footage for up more than 8 hours in a row-enough to get through multiple shifts without needing to worry about battery life.
4.2160P HD, suppor night vision. offers you the best videos. equipped with High-Intensity infrared LEDs, also capture clear footage up to 10 Meters away in pitch-black darkness.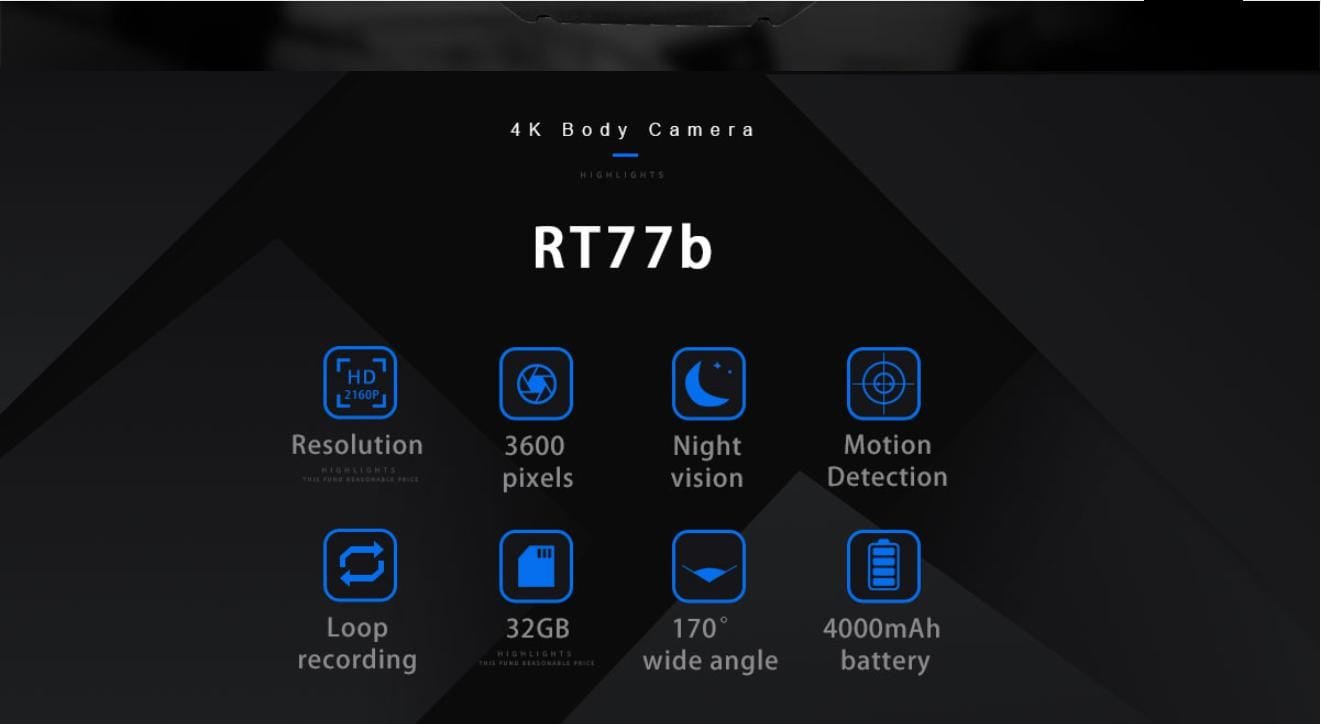 Any inquiries or questions about body camera, please feel free to email to partner@retevis.com.