Retevis RT82, The dual band dual mode IP67 Ham Amateur Radio, now discount is on Retevis official website: Retevis RT82 Discount
Lots of Hams had this RT82 in hand, offered us lots of feedback.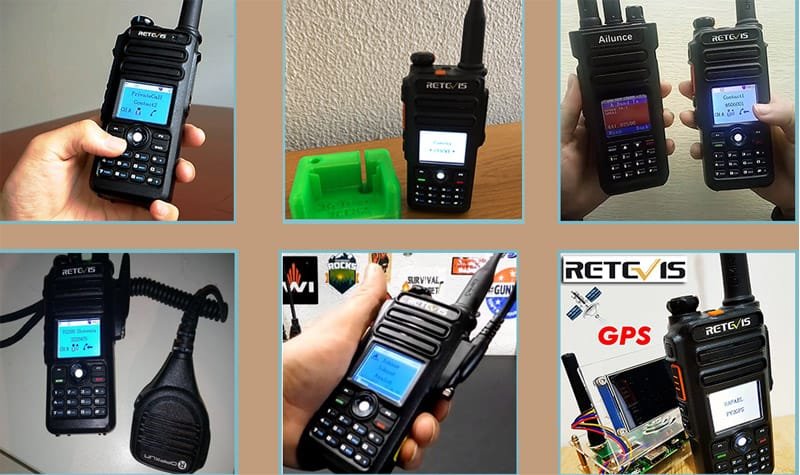 With the development of technology on two way radios, people have higher requirements on the communication range. So lots people want to use two way radios for longer distance range communication.
So the digital mode radio came out! And our Retevis RT82 with the digital mode, will have the better communication range than analog mode radio.
So what's the advantages of our Retevis RT82?
Dual Band Operation: Working band on both VHF (136 – 174 MHz) and UHF (400 – 480 MHz) DMR systems. And this is the first dual band DMR amateur radio.
Audio Volume and Quality: Best Audio, No matter which enviroment  you will use.
Rugged Construction: Well-built body. With the comfortable size: 132 x 37 x 64mm
IP67 Waterproof: Yes, Retevis RT82 is the real IP67 waterproof radio.
Multi-coloured LCD Display: Multicolored LCD display on the radio allows for easy use and programming while on the move;
Front Panel Programming: Some functions can be programmed via keypad. And allow users to make changes on settings without a PC.
Antenna Connector: The antenna connector for this radio uses a female SMA connection, allowing it to easily be connected to an external antenna;
Multiple DMR IDs: Offer 3 Radio IDs. Meet hams that need to use multiple DMR IDs.
100,000 Contacts: With firmware version 4.05, users can store up to 100,000 DMR contacts in their radios. Please choose the version with CSV or CSV-GPS.
3,000 Channels: Having the capacity to store 3,000 channels, users will have the capacity to store channels for use at home and while travelling.
Price: At $100 USD, this radio is a very attractive option for anyone looking for a dual band DMR portable radio.
A review about Reteivs RT82:
There still have lots of advantages of Retevis RT82. If you have more suggestion, please email us or leave a message below.
Our email:  partner@retevis.com
Our facebook: www.facebook.com/retevis