What do you think of the 'SUPPORT' button on our product pages? Do you think it is a contact link? If so, maybe we can rename it to resources? We have uploaded almost all the resources on the support tab, such as the manual, brother, software, driver, firmware, and other certifications. So, from the blog, you can find what resources can make your radios better and better.
As HD1 is an example.
The product page is https://www.retevis.com/hd1-ip67-fpp-dual-band-ham-radio#A9131AX1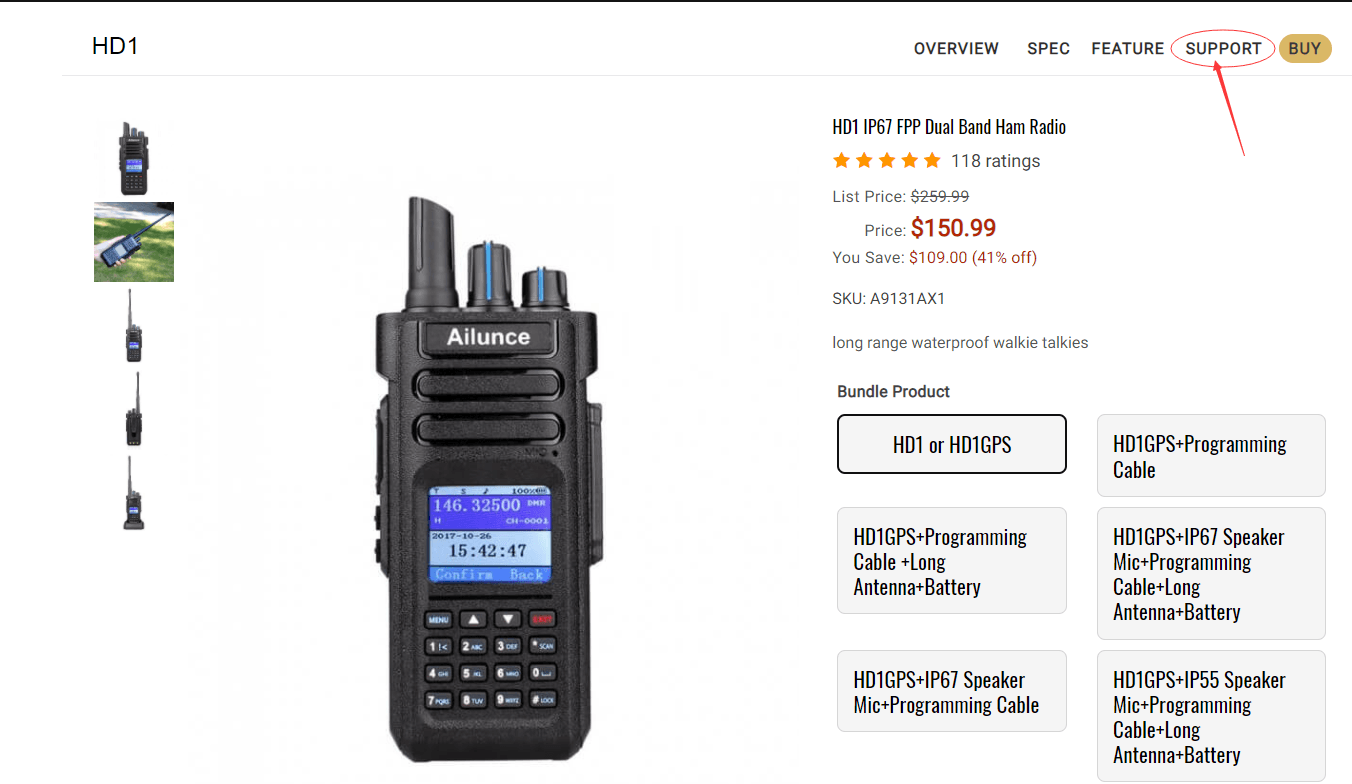 And you can find the support button in the upper-right corner.

So, you can download what you need, and we will update them in time. However, if you cannot find the radio on our website, you have to contact us(support@retevis.com) for the resources, because the product page is hidden. And we will send the resources to you via WeTransfer.
Where can I download the factory faulty files?
Please bookmark this tab: https://www.ailunce.com/Home/RadioCodeplug/
You can find the most of factory faulty files on the page, and the codeplug file is the factory faulty file of the radio. If you want to reset your radio or want to get a new radio, you can open the codeplug in the software, and read the data to your radio. Then, you can have a new radio.
And for the new radios, the codeplug has been stocked in the software package, so you don't have to find it on our website.
How do I know about software or firmware updates?
Each update will be announced on Facebook(http://www.facebook.com/retevis) and Instagram(http://www.instagram.com/retevis_com), and we will also update all the information on our blog with details of the update and how it will be updated. Like HD1 firmware update blog. AILUNCE HD1 UPDATE FIRMWARE AND SOFTWARE. If you want to know the latest information, please follow our Facebook page. If you have any questions, you can contact us via Facebook. Facebook is a good way to talk with us, and we will reply to every message for the day. Come to talk with us! And share what resources can make your radios better and better with more people.