Weather Alert Radios will receive weather and disaster alerts. Then you'll be ready in case of any severe events. From tornadoes and hurricanes to fires and chemical spills.
The importance of weather alert radios
Now some people get the weather information from their smartphones, TV, and computer. But when severe weather is coming, your power might go out, and communication networks may go down. So Only relying on our modern technology is not wise.
And how to communicate with others? Being prepared with an NOAA weather radio in your home and workplace will be wise.
You can receive weather information and bad weather alert from the NOAA radio. And Retevis has lots of types of walkie-talkies with the NOAA function. You can not only communicate with others by radio but also receive the weather information from the NOAA function.
Retevis RT49P
This model is waterproof and has a floating walkie-talkie. Especially for those who need to use radios on an outdoor and rainy day. Also, this radio is a good radio for kayaking.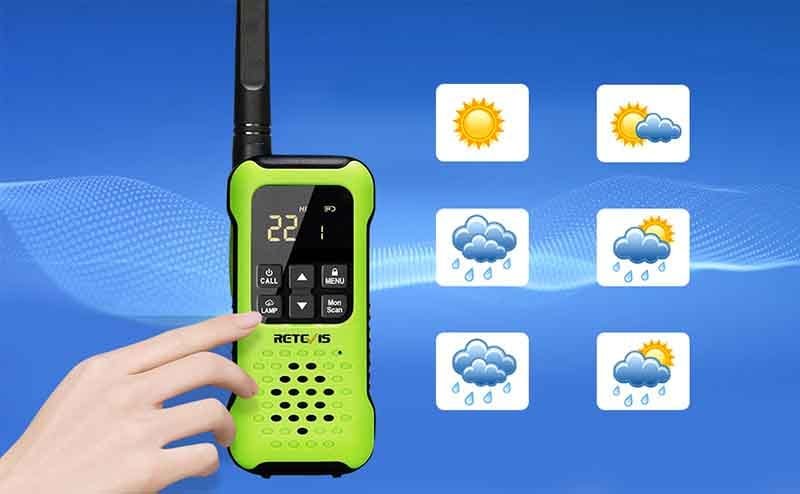 Kayakers enjoy the waters and lakes. So they need to notice the weather change. RT49p with the NOAA function, when you turn on and search your local NOAA channel, you may receive the weather information.
Retevis BR27 GMRS Long-Range Weather Radios
Retevis RB27 is the GMRS band radio, compare with RT49P, which has the Long-range function. Also this radio with the NOAA weather Function.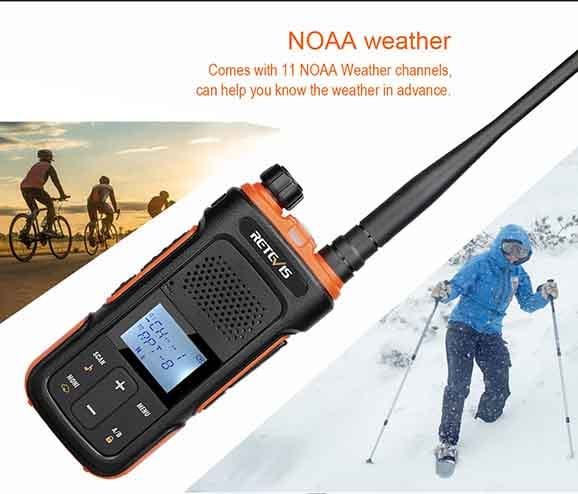 If you are looking for weather alert radios,  you can leave a message below or contact us: partner@retevis.com