What is the PoC Handset Radio?
Retevis Launched a new radio, it is called RT51 PoC Handset Radio.
We're all familiar with two way radio, It is widely used in our daily life.  It is very convenient, quick, and you don't worry about bad signals.
We have many very strong and durable radios, which is suitable for very harsh environments, such as RT8, RT83.
Both of them are IP67 Waterproof Dustproof DMR Digital Radio.
But Some of our clients have Another requirement, Can we have an radio with unlimited distance?  So we Launched the RT51.
Today We're not going to talk about RT51, Just discuss with everybody what is PoC radio.
So What Is the PoC radio?
PoC is an abbreviation of Push-to-Talk Over Cellular.
It means that you can communicate with your partner in one system by 4G/LTE network.
It is a technique of using the mobile phone network , to make calls that conduct like conventional walkie talkie,  with instant access and one to many calls,
one to one call, many to many call, use of the advantage on the world-wide coverage of the cellular phone networks, GSM, 3G, 4G etc.
2. PoC (Push-To-Talk over Cellular) technology is not new and has been around for over a decade.
However in the early days it was simply a switch and application bolted onto an AMPS cellular phone to enable "one to many" "walkie talkie" communication.
3. PoC handset radio always sold by a lot of two way radio suppliers, but Strictly speaking, it is not a walkie talkie.
You can't use it working with walkie talkie, Generally speaking, you have to buy at least a pair of them.
After buying, you will get a management website to assign users' account and set talking rights or function.
You just need to buy a SIM card (AT &T and T-Mobile services) to insert into the radio, and pay a service for the radios, then you can talk all over your country.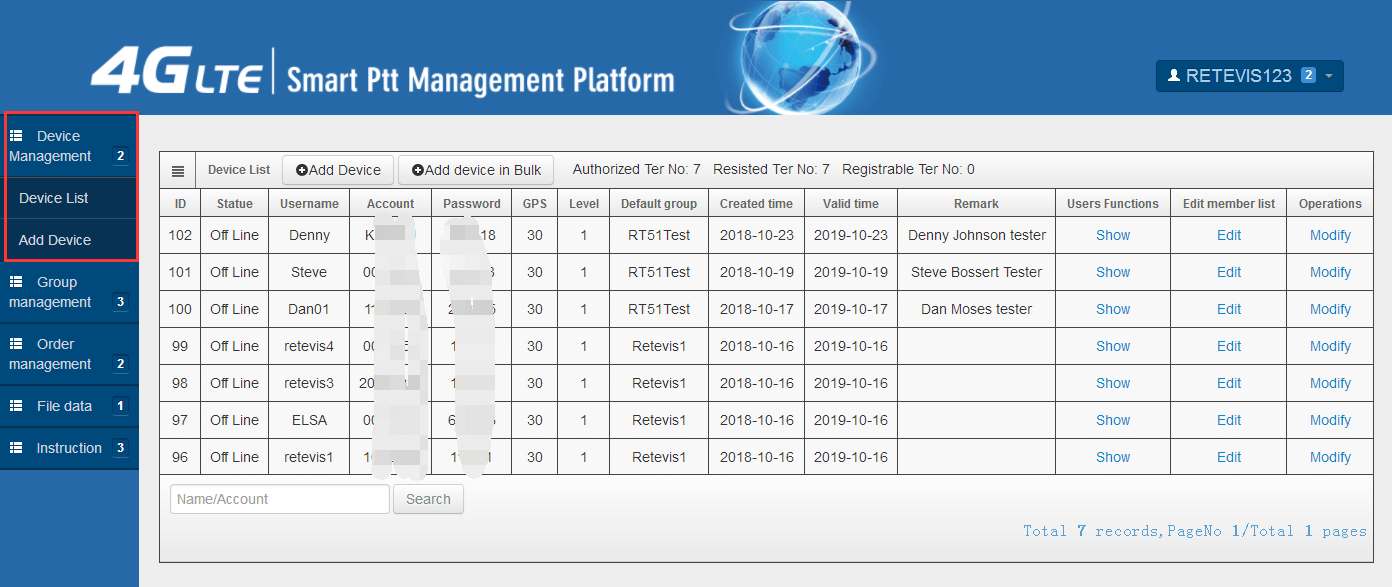 4. You can use PoC radio to implement a private call, group call, or all call, you can control all the radios by management website.
5. PoC radios always have GPS function, the location information can be reported in a real time to the management server.
You can see all the radio's GPS information online map.and you can record all of your conversation.
6. PoC Handset Radio need GSM, 3G, 4G etc, our RT51 is need the AT&T or T-Mobile card;
It cost data flow, for example RT51, Whether it's received or transmitted, normally It is 3kb/s.
If you use it all day , It need about 3M/day, 100M/month for for unstopping communication.
It is 0.06M on the standby mode per day.
This's the theory,  Specific consumption will depend on the actual situation.