For industrial and manufacturing companies, intrinsically safe equipment minimizes the risk of explosion or fire. But the workers' main means of communication is the radio, so an intrinsically safe radio is necessary.
We have two intrinsically safe radios, RT56 and RT56B.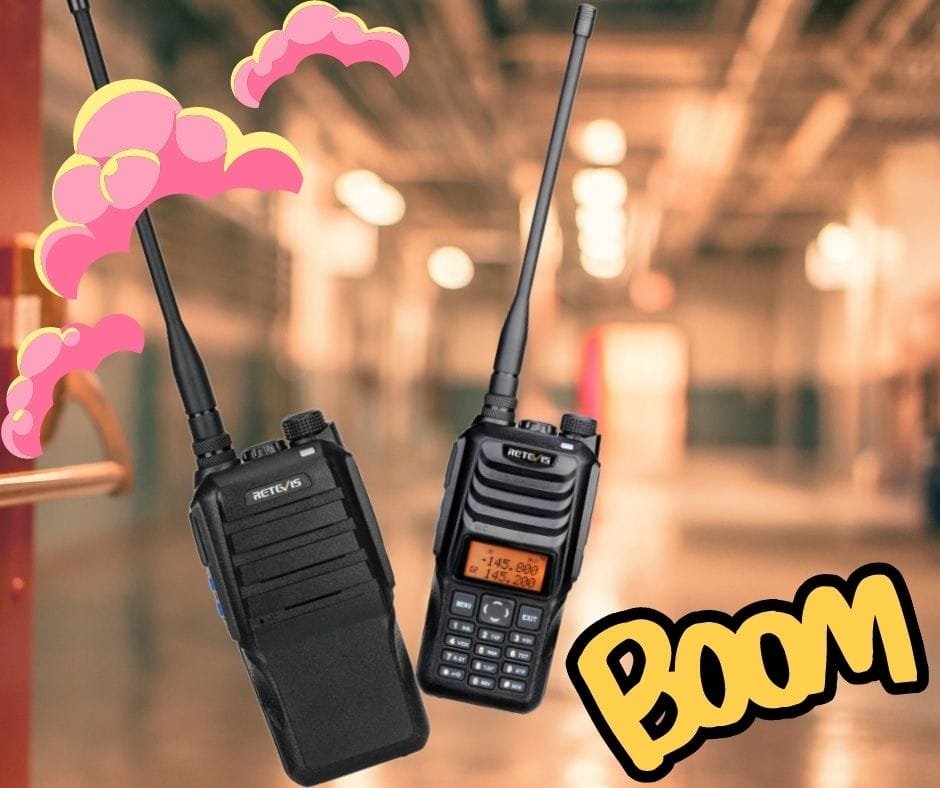 The right radio is RT56B, and the left one is RT56. They look different with different features, so let's talk about more information about these 2 explosion-proof radios.
The explosive-proof grade is Ex ib IIB T4 Gb. It means the radio can operate in explosive gas and dust and can withstand temperatures up to 135 degrees Celsius.
RT56 explosion-proof radio with a small screen and keyboard.
The main features are:
UHF&VHF frequency band with dual-band watch and standby
IP65 dustproof and waterproof
128 channels
FM radio
Local and remote emergency alarm function
VOX function
ANI identification code
Torchlight
Fell alarm function
So, it is very suitable for engineers and technicians who are always used in explosive workplaces. And for workers, we suggest RT56B radio.
The no screen and keyboard explosion-proof radio RT56B is very suitable for workers who are working in explosive workplaces. Because it's more sturdy than RT56, and it can reduce the errors for workers.
The main features of RT56B are:
It is an FRS license-free radio with 22 channels.
The remote stun/kill function can protect your call safety enough.
VOX function
FM radio
Torchlight
The back clip can fit your belt.
So, the explosion-proof radio RT56 and RT56B is here for you. And if you are using it in gas/oil stations, flour factories, pharmaceutical processing plants, and other explosive workplaces.
Now, the price of RT56B is the best price for you, $68.99, the same as Black Friday! So, please order on our website, or if you need more radios, you can email us at support@retevis.com for a complete quotation sheet.
If you need more information about the radio and intrinsically safe, please follow us on Facebook.