What is the RB17P radio?
RB17P
is upgraded based on
RB17
by referring to the appearance of Ham radio and has passed GMRS certification. A lot of customers and our internal staff love it. Let's explore the functional characteristics of RB17P in depth.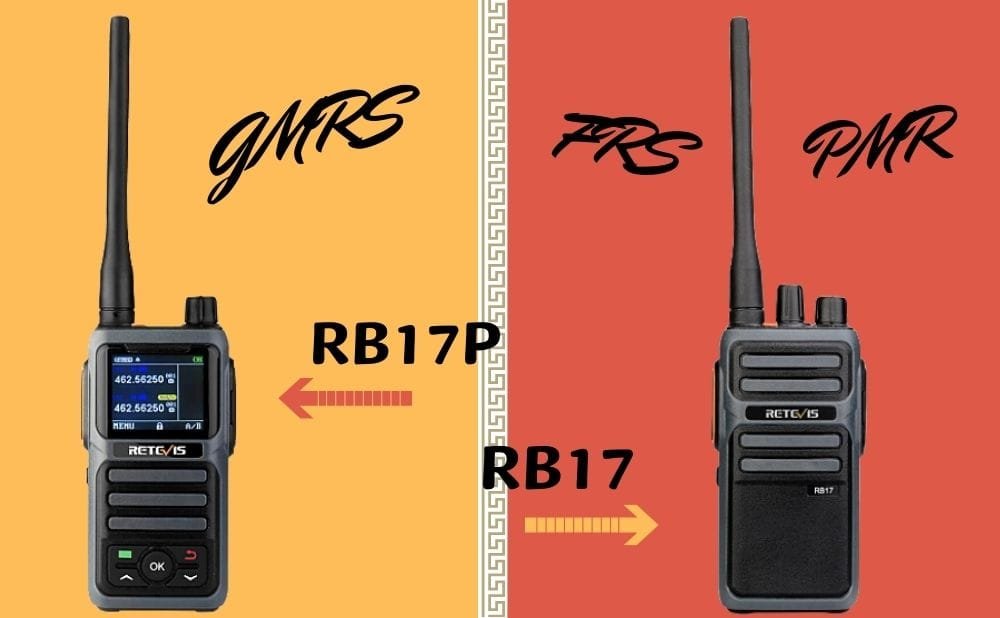 What is the mean of a TFT colorful screen?
The full name of TFT is Thin Film Transistor, it can control the pot on the screen to improve the response time. Generally, the response time is 80ms, and the sharpness of vision is wide about 130 degrees, it is mainly used on high-level products.
So, the screen can make the display much clear.
How to use the buttons?
Side key:
Short press: scan, VOX, sub-channel Tx, NOAA, and Monitor
Long press: Monitor. When activating the monitor, the squelch will turn off.
Other buttons:
Emergency alarm: in the top of the radio, there is a specific emergency button, you can also press PTT to turn it off, but you have to set it up on the software. If not, the alert will repeat every 30 seconds, the 20s for alarming and 10s for holding.
up/down: the left button goes down and the right button goes up, long press to scan.
Scan: it is one of the choices of the side key function, you can program it on software.
Return: short press to back to the last page in the menu, short press change band A and B when you are in holding, long-press start to scan. Start with the NOAA channel scan when the NOAA function working.
NOAA function: Back to channel mode after 300 seconds (5 minutes) when NOAA working with Squelch. In this status, cannot receive or transmit on your radio.
How to program your radio?
Don't forget to order a programming cable if you want to program your radio, you can search C9018A on our website, and add it to your cart. The programming cable is a general 2-pin jack, so if you already had the cable, you could also use it. And the software can be download from
the product page
, and click on the support tab, and you can find it on the software/firmware tab. The software can be only used on the Windows system, and it is not available on IOS or Linux systems.
And recently, we have a new combination of GMRS devices for long-distance communication. If you used GMRS radios for your work, you could consider the new GMRS kit. If you are interested in the solution, please let me know. You can email us:
support@retevis.com
. If you have any other questions or concerns, please feel free to contact us.