Owning a GMRS license is on the rise, but some people are not very clear about the reasons. So today we would like to talk about this topic. Ria is one of our partners, she is a ham radio operator living in USA, having a YouTube channel Ria's Shack ham radio She shares her story and reasons to get her GMRS license.
1.Restriction in Amateur Radio
The first reason has to do with an important restriction in amateur radio. Ria is a part 107 drone pilot, she actually does a fair amount of commercial drone projects. But according to legal definitions by FAA, sometimes, there will be a visual observer or some other person on her fight crew. So amateur radio really doesn't allow commercial activity on amateur radio frequencies, with very rare exceptions. On the other hand, GMRS can be used for commercial purposes. And it's perfectly legal for an individual to conduct commercial activity on GMRS.
2.Lower Cost in the Future
It costs $70 today to own a GMRS license but will be dropping to $35 in the future. Your family is covered by one license, including grand parents, in laws ,wife ,husband ,kids,even step kids sisters brothers.
3.Convenient Communication Tool
There may come a time, when you need to have people who want to help with communications, but don't necessarily want to take an amateur radio exam. One of Ria's brothers moved somewhat nearby. He's not interested in ham radio but he wants to keep in touch with his immediate family when he's there. That' where GMRS fits in perfectly.
Here is the original video, and Ria also tells details about how to get a GMRS license.
At the beginning of the radio, Ria shows Retevis RB17P GMRS radio, which is one of the newest arrivals.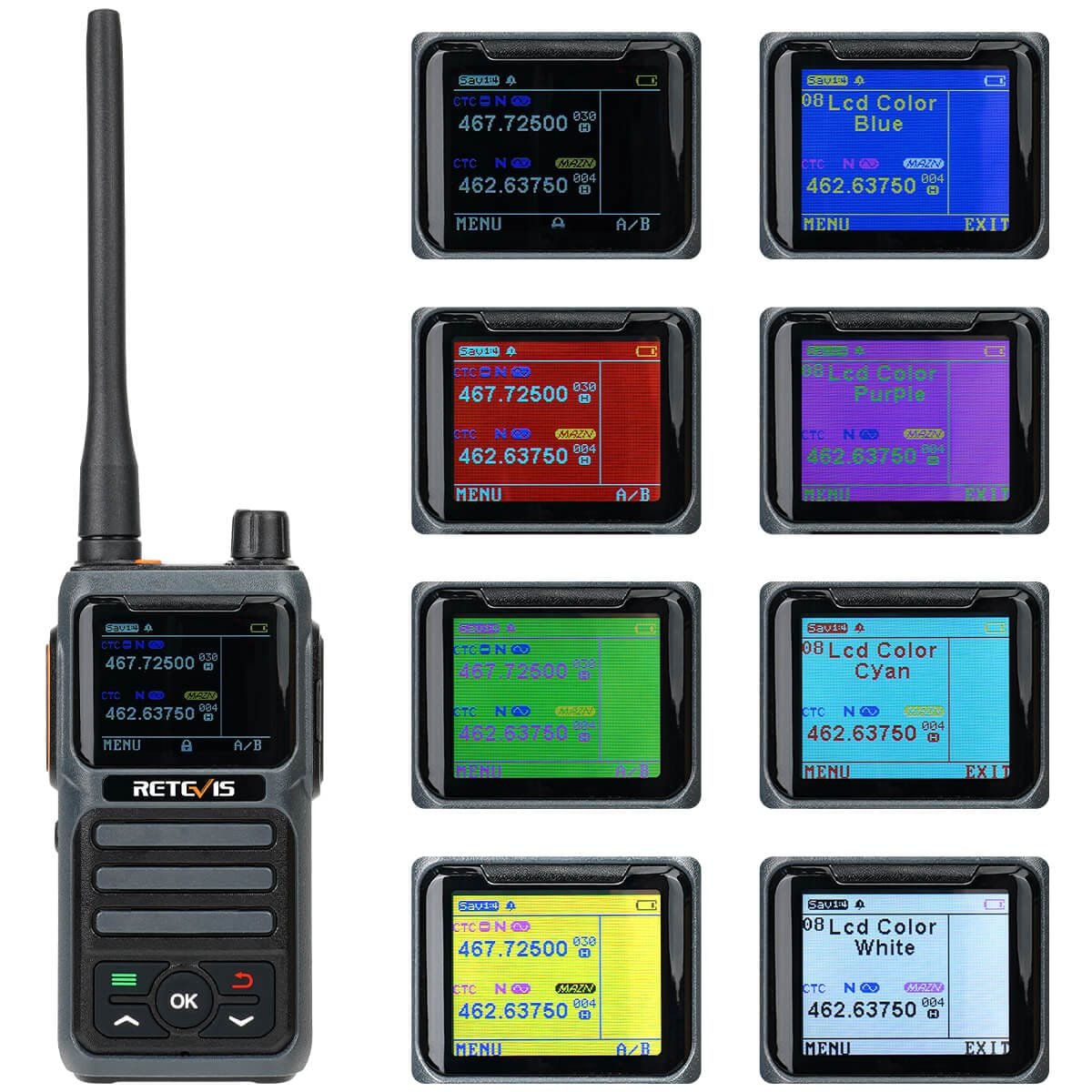 Great features of RB17P
1, Professional Powerful GMRS handheld Radio
2, Long Range & USB Rechargeable GMRS radio
3, Big screen and Multiple background colors available
4, One-Key Alarm Function button
5, NOAA weather Channels functions
If you want to know more details of RB17P,  this blog will help you.
RB17P: A GMRS RADIO FOR USERS FROM 0 TO 1
Thank you for reading this blog! If you have any questions, please leave your comments below. We are looking forward to your comments!