How does the walkie-talkie play a role in emergency rescue operations?
Walkie-talkies are increasingly used in daily work. Especially in hospitals, hotels, restaurants, construction sites, factories and other emergency rescue operations  etc.
So how does the walkie-talkie play a role in emergency rescue operations?
1.Nearby distress call
When traveling outdoors or traveling alone, if you encounter an emergency, you can use the walkie-talkie to ask the nearest HAM for help when there is no signal on the mobile phone and other communication tools.
2.Establish emergency communication services
Establish temporary emergency communication services through radio station  convening. Use handheld stations, vehicle-mounted stations and repeaters to expand the communication distance and establish communication links with the outside world
3.Scanning channels for help
When we are in in emergency , if we encounter cell phones  can not be used, then at this time the walkie-talkie is your very good communication tool for help. Wireless walkie-talkies are not limited by the base station, and some rescue teams and government use of walkie-talkies may be in the adjacent channel.
What kind of walkie-talkie is more suitable for emergency situations?
1. Because of the harsh environment after the disaster, it is also easy to meet rainfall and snowfall and other bad weather. So in this case the best use of the radio is rugged, waterproof , loud models, and can try to do not be afraid of falling and water.
For example, Retevis RT29 ,
IP67 dustproof and waterproof
if in the process of use by the rain, as well as to ensure normal work.
3200mAh Li-ion high-capacity rechargeable battery
for over 12 hours daily usage and last 250 hours standby time,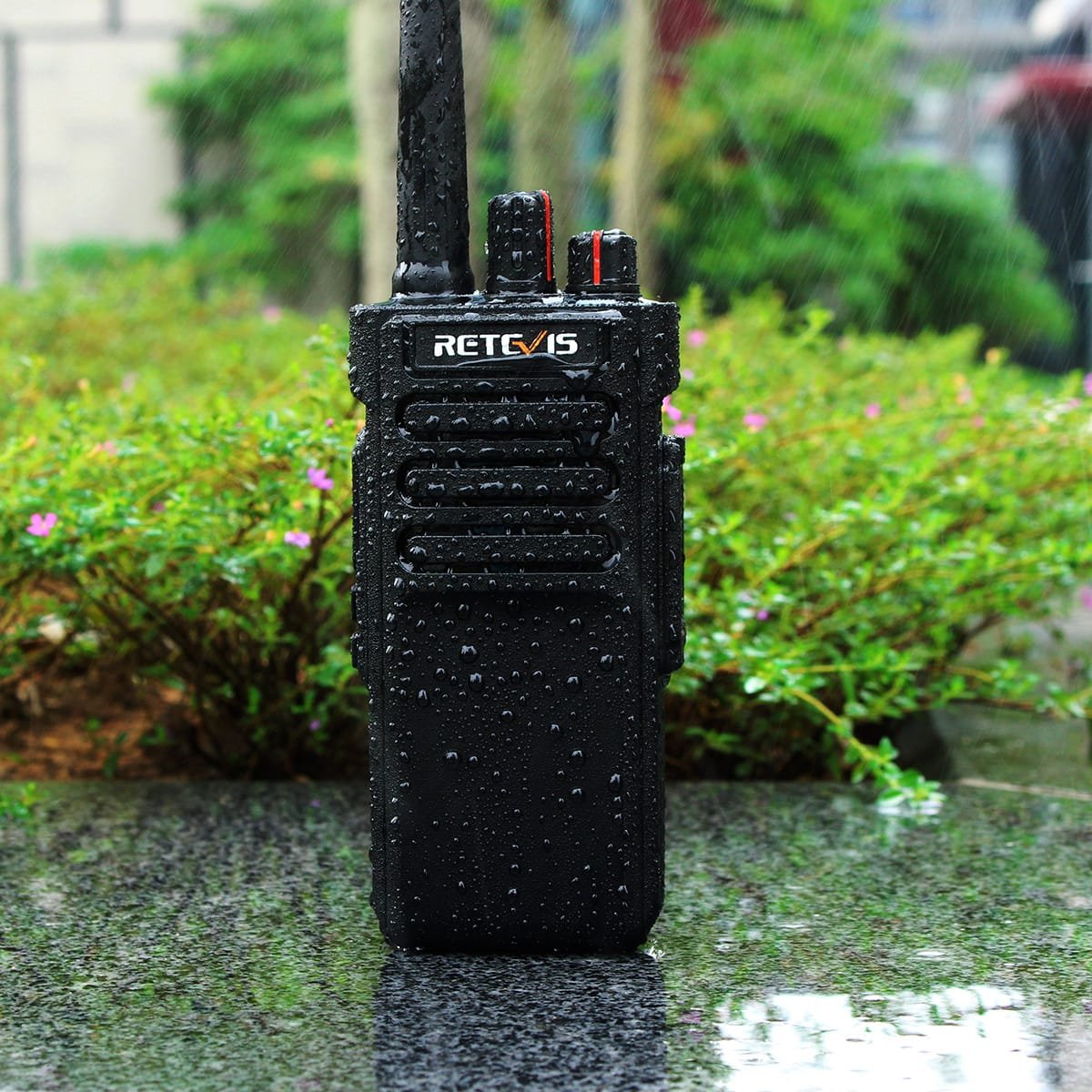 2.Rugged and durable, wide frequency range, manually adjustable frequency, power saving, long standby time
For example:
Retevis RT85, RT5R
Dual-band, dual display, dual standby
DOT-MATRIX LCD display
FM Radio and 24 /25 stations storage
If you are interested in the retevis walkie-talkie, please feel free to contact us.