The Retevis RT90 is the latest Dual Band mobile to come on the ham radio scene. It can be compatible with DMR Tier II repeater network as well as local FM repeaters. It was specifically designed with the amateur radio operator in mind. Recently, some customers feedback that RT90 display white screen when operate it. Now, RT90 firmware is come out to solve this problem.
Aims to upgrade RT90 firmware:
Correct the following bug:
In Voice receiving process, frequency display will jump back.
When voice receiving, frequency displayed incorrectly.
When scan in VFO mode, Transmit frequency display incorrectly.
1.Download RT90 firmware from Retevis official website: https://www.retevis.com/resources-center
2. Install the application program, we will get:
3. Connect RT90 with your PC. use RT90 Programming cable 
4. Press Alarm Key and P1 button at the same time. Then open the radio, the screen will flash several seconds.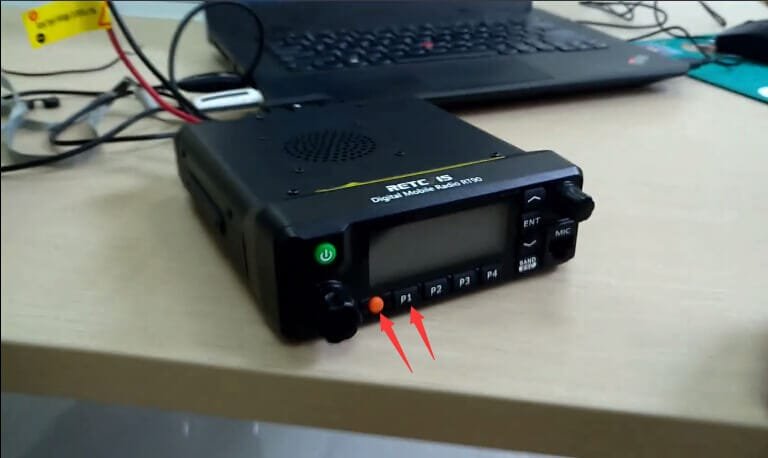 5. Open RT90 DFU software,Click"Open file upgrade",upload the vecoder.   Download file of upgrade.  After 100% download completely. Turn off the radio and turn on again. The upgrade firmware will be in your RT90. 
If you have any other questions about RT90, please send email to info@ailunce.com.