Two-Way Radios Repeater-Retevis RT97P. This blog we will talk about the two way radios repeater, and also will introduce our new repeater model RT97P.
As we know, not only the cell phone has the limited on coverage, but also the two way radios. And we alway call the two way radios as the short distance communication tool. So there will have the limited on communication coverage.
For cellphone, it limited by the signal. For two-way radios, it has lots reasons that will limite the range. Like Power, Antenna and etc. So when you realize your two way radios can't meet your requires, here you need to consider the repeater.
Usually, for Portable two way radios normally with the output power 0.5-10w. And there has lots of interference from buildings, mountains, etc. So usually the handheld two way radios' range will reach 0.5km-5km. If you want to reach further, you should to use your walkie talkies in a flat, open area.
So if you want to operate your handheld radio reach further, you need to build a repeater. The repeater will receive your signal and transmit your signal to the other side. Usually, the repeater should be installed in a better location, it will maximize its effectiveness.
For example, one of our customers ordered the repeater and installed the portable GMRS band repeater RT97 on a mountainside. Because there is no power on the mountain, so he DIYs the solar charger to offer the power to the repeater. Then he can talk with his brother who was 22 miles away. They can clearly talk from house to house.
There are many different types of repeaters available.
Here I will introduce our new model RT97P
It is the dual-mode analog and digital mode repeater. Can help your handheld analog radio or digital mode radio to expand the range. Also, it is portable, you can bring it anywhere you want, with lightweight and small size, the best repeater for outdoor and business. Also, we support customizing the repeater's TX frequencies.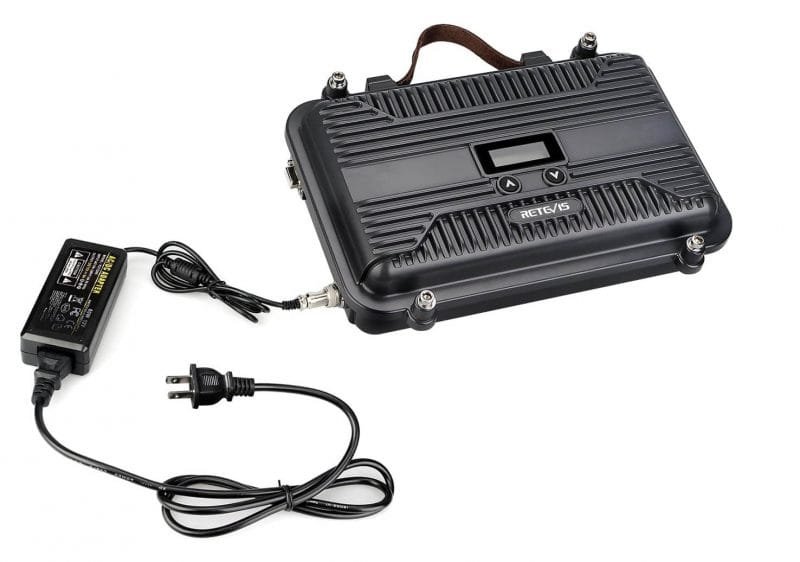 Where to order?
It is very easy to order from our website, click Buy It Now
Do you have a repeater? How has it increased your communication range? Comment below, we would love to hear about it.
Any questions, please leave comments below or contact us by email: parter@retevis.com