Retevis waterproof walkie talkies will don't let water to damage your communications.
Models like Ailunce HD1, Retevis RT82 are the amateur radios.
Models with license-free like RT47, RT48 can be used for family or light-duty business such as office, restaurtant.
Models with high power can be used for Medium/High-duty business, like golf courses and farms, buildings that have 10 or more floors.
But How to choose the best waterproof radio for water activities?
In order to help you find the best waterproof walkie talkie for your, we considered lots of models and list the top3 waterproof walkie talkie for Retevis radio.
1, Best long-range waterproof walkie talkie
With the High-power 10w, Retevis RT81 with the good feedback on range. In city Retevis RT81 goes around 6-7km, and in plain sight around 15km-Feedback by George on facebook.
With the waterproof and dustproof IP67 rate, it can be fully submerged up to 1m deep for 30 minutes and won't sustain any damage.
If you want to choose a better wateproof radio, you can con
sider this model Retevis RT81.
2, Best Long-standy waterproof walke talkie
Retevis RT29 with the high-capacity battery 3200mAh, do not worry about the power supply problem anymore.
3, Best wateproof walkie talkie for emergency alarm.
Retevis RT50's man down function will help you to send the alarm to the control center.
If the radio users fall down, and the radio is horizontal, the alarm will be triggered.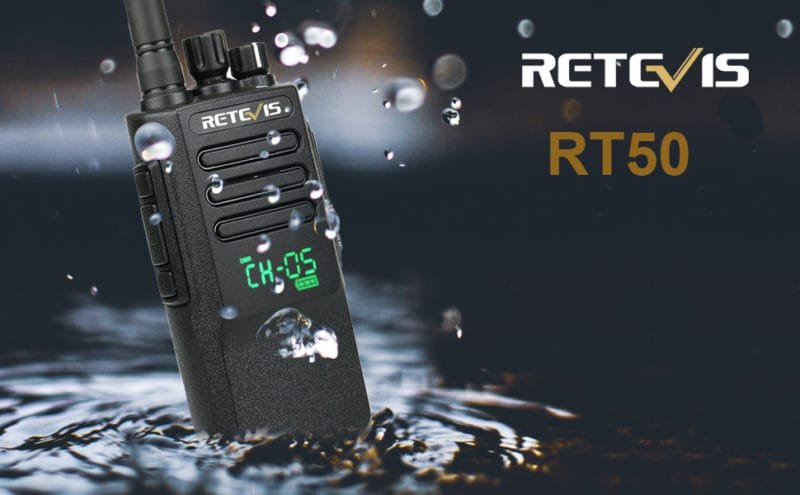 Above are the top3: the best long-range wateproof walkie talkie RT81, the Long-standby wateproof walkie talkie RT29, the best waterproof walkie talkie for emergency alarm.
If any question about this blog, please feel free to contact us by the following ways:
Facebook: www.facebook.com/retevis
Instagram: www.instagram.com/retevis_com
Email: kam@retevis.com