Top 3 Long-range walkie talkies for Outdoor in 2020. These 3 models are not only for team or club, but also very fit for whole family go outdoor activities.
If you have the plan to go outdoor with family, but your kids are too young to use or own the cellphone, long-range walkie talkies are your best option!
walkie talkies are an excellent way of communicaiton during play-time with family outdoor, or for outdoor team go adventure.
How does walkie talkies work?
Not like the smartphone, walkie-talkies are transmitted by radio waves, so there is no contract fees and monthly charges.
It is very easy to carry, so so kids can take them while playing with their buddies or use them to keep in touch with friends who live nearby.
For team outdoor like hiking, members take the walkie talkies to keep in touch, in case someone falls behind.
Now if you are looking for long-range outdoor walkie talkies for your family or your team, check this blog.
1, Basic Outdoor walkie talkie for family and team Model RT45.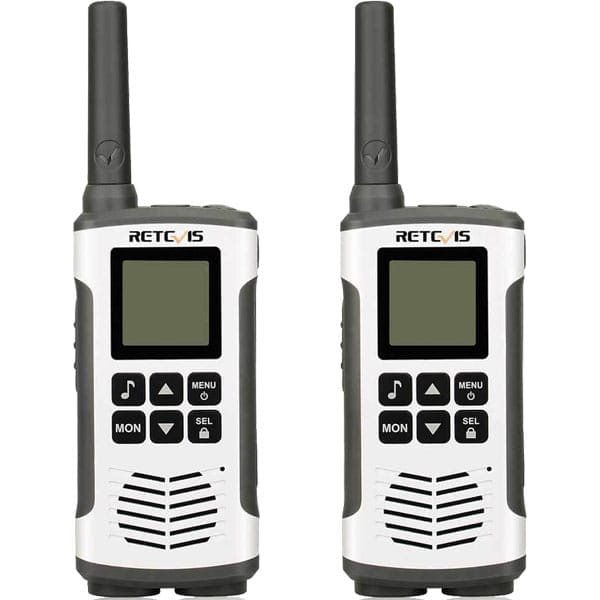 Retevis RT45 is the license-free radio, every one can use it without license, also don't need to program, you can use it out of the package. Turn on the radio, and choose the same channel, then talk, so easy.
It also has the NOAA weather channel( FRS band), help those teams go outdoor adventure. Forecast the weather in time to make your adventure safer.
2, Retevis Outdoor two way radios for family and team Model RT49P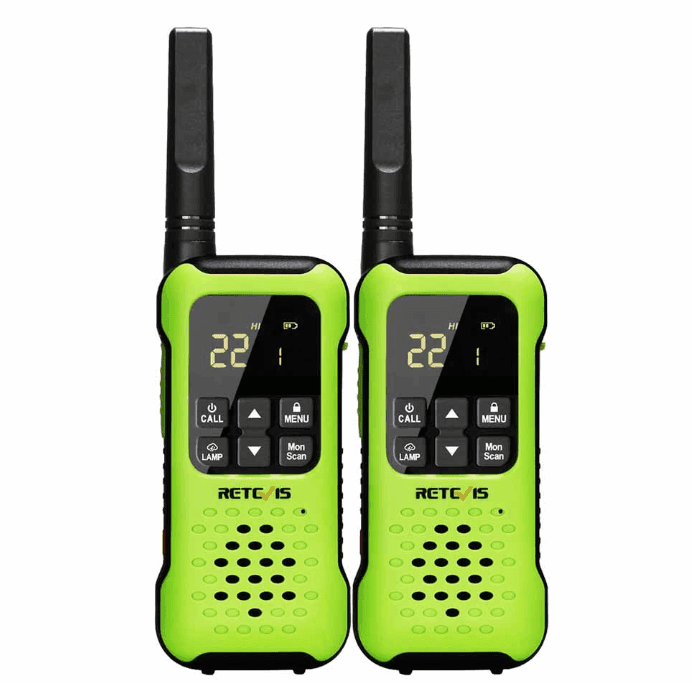 Compare with the RT45, it has the brightly color, very bright and especially for outdoor use. And it is the license-free radio also.
Also it is the waterproof IP67 level walkie talkies, when you meet rainy day or river outdoor adventure, no need worry to harm your radios.
Except this, it floats.
If you go outdoor for river activities like fishing, boating, if it was suddenly fall into the water, it will float on the river.
3, GMRS Two way radios for Family and team outdoor Model RT76P
GMRS radio has the higher power than FRS. So if you want to choose the long-range radios, you can consider this. But this radio need license.
But please don't worry about the fee, if you receive a license,  your whole family can operate GMRS stations and units within the licensed system.
Any question about our outdoor radios. Please leave message below or contact us by email: partner@retevis.com