Do you always have a issue that the handheld radio can't reach distance you want, however, if make a plan to order a repeater, normally it's very expensive with lumpish body. Retevis develop a repeater RT97 to solve this problem, RT97 is analog repeater with economic price and light body to take easily for long distance communication application, which mainly used mountains and big farm and so on.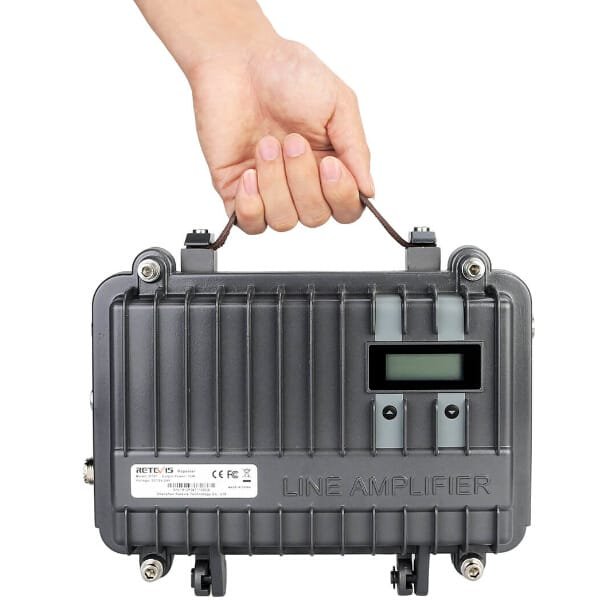 Low power License-free radio work with RT97 for long distance communication
If you need a license to operate handheld radio to expand range, recommend you choose the license-free radio so you needn't license to use them anywhere, like Retevis RT22, RT27 and RT48 license-free radio. Normally the power is very low(0.5W or 2W for license-free radio, but when it work with RT97, the distance will be expand basd on original so that meet your requirement

High power analog/digital radio work with RT97 for long distance communication
Normally high power analog/digital radio can reach 5-6km range, like 10W RT1(analog), 10W RT29(analog), 10W RT81(digital) and 10W HD1(digital). When high power radio work with RT97, the distance will reach farther distance. If you need long distance communication, hight power radio match with RT97 is best solution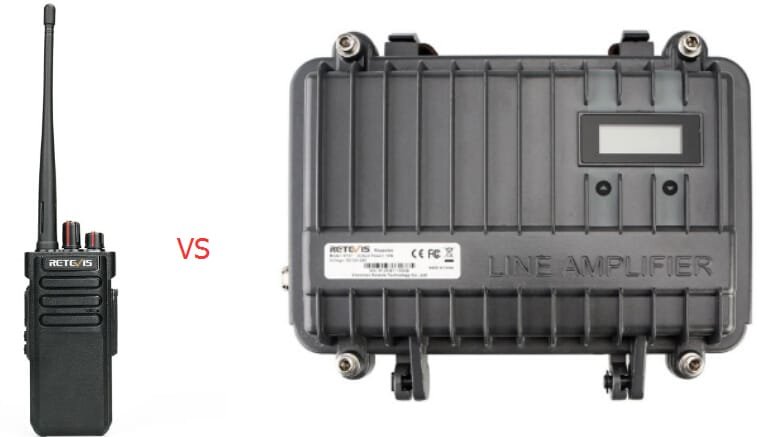 RT97
analog repeater
Features:
1, Customizable: The TX and RX frequencies can be customized between UHF (400-470MHZ)
2, Output power: 10W.
3, Small size: With the package size: 310×283×170mm. Very small and easy to carry, you can use it outdoor.
4, Car charger: Provide the car charger, you can use this repeater in your car.
5, Multi-charger way: Not only provide the car charger, but also provide the DC12V~24V power. Very convenient.
6, LCD display will help you know the TX and RX frequencies, CTCSS/DCS code.
Now VHF band is also customized, if need, welcome to send email to us, vip@retevis.om

How to operate Retevis RT97 analog repeater, please check this article by this link below:
https://www.twowayradiocommunity.com/how-to-operate-retevis-rt97-analog-repeater/