Before talking about the Retevis RT97 repeater's advantage, we need to know why we need to install a repeater.
Why should you choose a  repeater?
As we all know, the transmission distance of the walkie talkie is limited and it is easy to be interfered by various factors.When the transmission distance between the two walkie talkies exceeds the range of the signal radiation, the repeater can forward the received signal from one walkie talkies to another, and increase walkie talkies communication range and capabilities
Outstanding design and just awesome!
Retevis RT97 is well-built and compact, and have good perform in other adverse conditions such as construction site, mountain area, tunnel, basement,mining, ports and so on. Small size design, handgrip and two wheels ensures that it is easy to carry to wherever you want to go.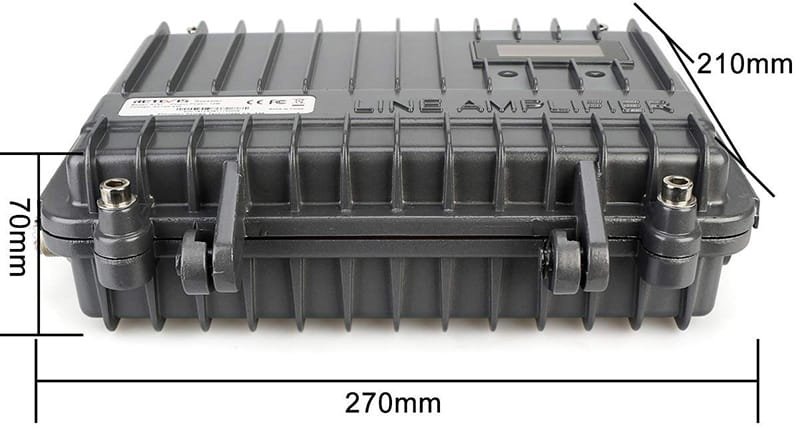 So easier to installation and use comparing to other repeaters
you can operate it as fixed or mobile; LCD screen support selected functions icons display including channel information, TX and RX frequency display, high/low power and so on.
You can set CTCSS/DCS Encode and Decode
CTCSS/DCS Encode and Decode can prevent other radios or other interfering signals from turning on the repeater and ensure a secure and private call.
Multi working power selection with the matching power adapter
can work under DC12V~24V power or car power;ideal for underground parking; hotels;moving fleet; mining, ports and so on
Wonderful combination what you deserve
Retevis RT97 support PC Software Programmable. Let me tell you, in addition to Retevis RT97 repeater, you can still get a charger,a power supply, a car charger cable,a programming cable,and you don't need to purchase additional accessories.
Love the portability of the full duplex controller
RT97 radios repeaters provide you with the reliable, clearly, efficient communication service whether it is above ground or underground. full-duplex allow you use the repeater to make sure achieve smooth and synchronized communication with each walkie talkie.