Off-roading is a powerful and challenging sport in which the driver drives a vehicle on a natural road or on gravel, rock, dirt, etc., where there is no road. Off-road activities have higher requirements for vehicles, so we provide this kind of off-road vehicle with high quality and convenient off-road suit.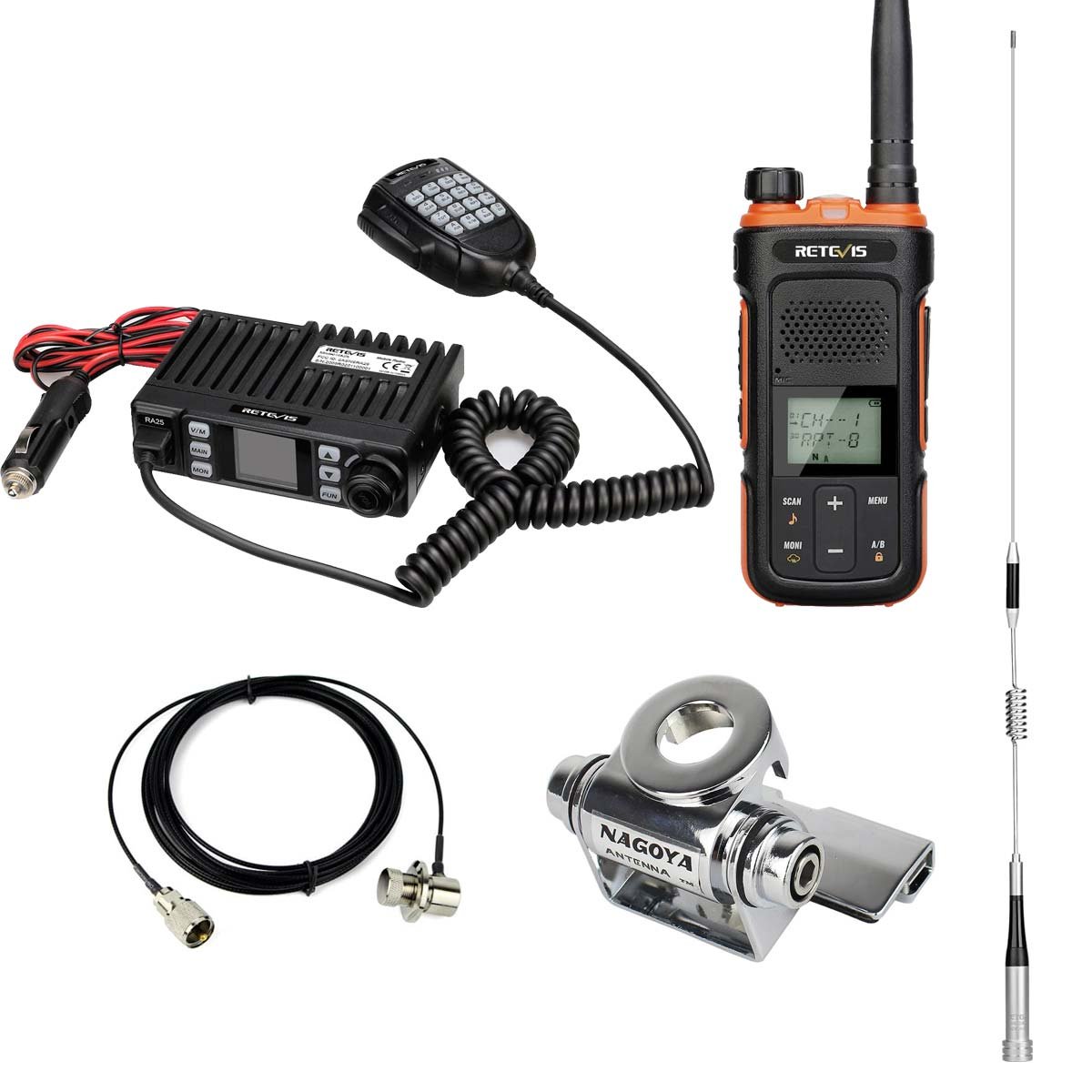 Talking during off-road activities is a headache. Due to noise and the environment, ordinary communication devices can not provide good service.
Communication equipment used in off-road activities should have the following characteristics:
High-efficiency noise reduction, stable call effect, can be fixed in the car, suitable for many people.
ROC101 4X4s Radio Kit – GMRS Mobile Radio and GMRS Handheld radio
A walkie-talkie should be the best choice for off-road because it can be used anywhere with electromagnetic waves, the high gain antenna and high power walkie-talkie can support long-distance calls, and the small size of the station can be easily installed in the car, and the microphone can also make calls easier.
The mobile radio RA25 with a high-power antenna can extend the distance to the maximum extent. The design of large keys can make it easy for drivers to operate on the way. The 5-meter long cable can easily connect the antenna and the radio, and the extra cable can be hidden in the car.
RB27 GMRS radio is also a long-distance two-way radio. It has 30 GMRS channels with 11 NOAA channels. Other workers can use it to report conditions on the road or listen to messages from drivers. It is more suitable for participants who are responsible for off-road field control.
More information about RA25 and RB27 two-way radio:
RETEVIS RA25–20WATT GMRS MOBILE RADIO