The functions of MURS handheld radio RB38V
Retevis RB38V, is the MURS handheld two way radio, with 5 channels. You can make an order here: https://www.retevis.com/RB38V-MURS-VHF-Band-Hidden-Display-Handheld-Two-Way-radios
Here we will talk about the functions RB38V.
1, CTCSS/DCS codes
Retevis RB38V featuers with 38 group CTCSS codes and 83 group DCS codes.These codes will help you to make more optionals to communication with others. Each channel has 121 choices.
2, NOAA weather channels
Support 11 NOAA weather channels, you can choose  your local NOAA channels, then you will receive broadcasts from local NOAA stations with current weather information.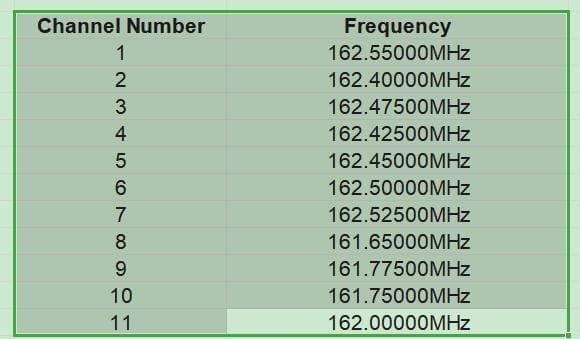 3, Monitor Function
Monitor Function can help you to Monitor the weak signal.
4, Scanning function
You can program the side key 1 or 2 as the Scan function, then when you active the scan, radio will scan, to check if the channel free or busy.
5, VOX function
VOX means Hands-Free, you may not press the PTT to transmit when you active this function. Allowing hands-free communication, you can keep on moving without stopping to answer a call.
6, Emergency Alarm
Active the Emergency Alarm function, it will transmit the alarm signal to other radios which has the same frequency.
Above are the functions of MURS handheld radio RB38V. Hope these will help you to know much about our MURS radio.
Any question, please leave message below or contact us by email: partner@retevis.com