The RETEVIS digital radio family has added a new member. RT29D is a high-power long-distance waterproof digital radio. It has two versions: Bluetooth version and non-Bluetooth version. Its shell is designed with aluminum alloy for better heat dissipation. The shell is strong and resistant to falling, not afraid of the harsh environment of fire, and the waterproof function can help firefighters to communicate clearly at the fire scene. It also has a Bluetooth headset, which can help firefighters easily free their hands.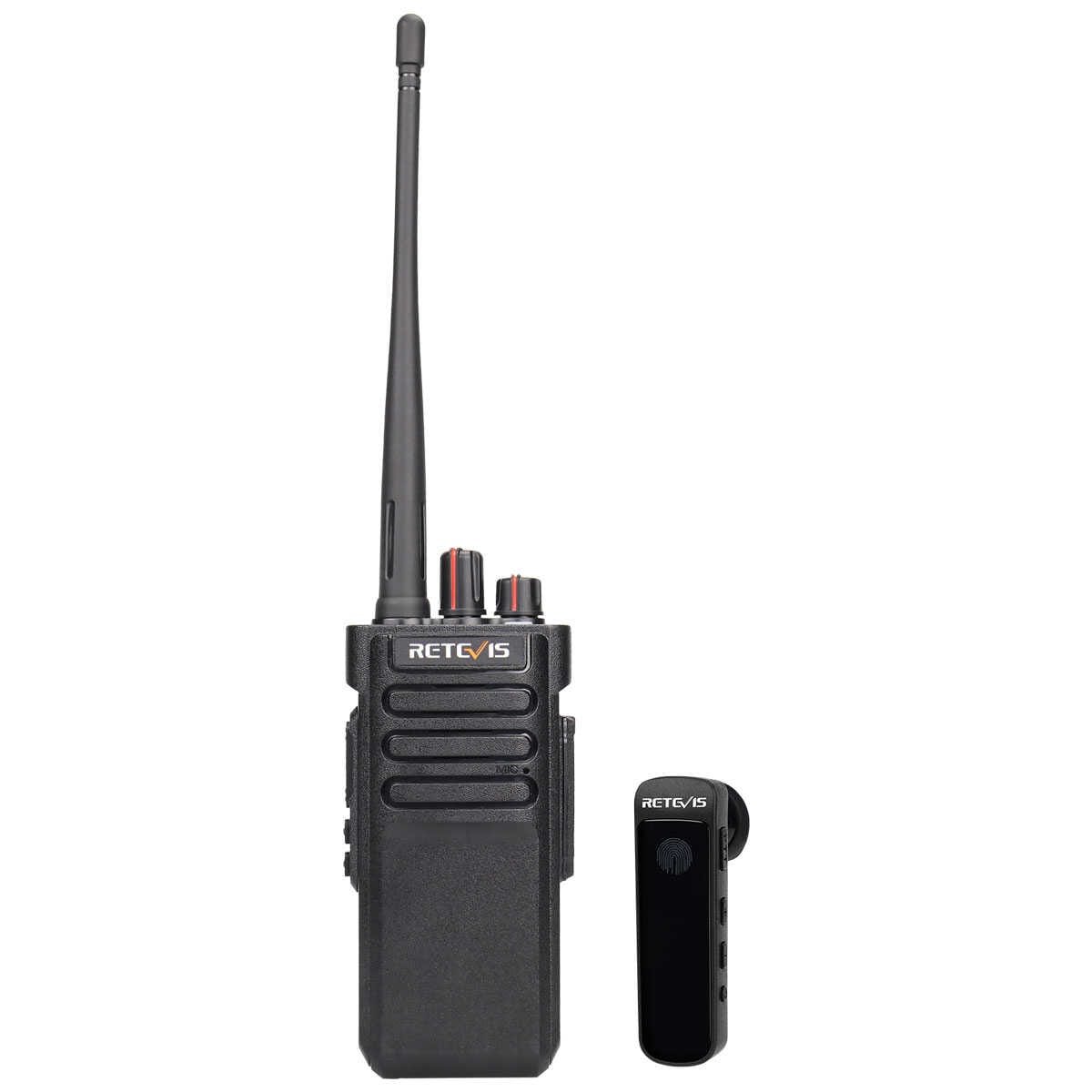 The Power Function of the RT29D
Since RT29D UHF DMR portable radio supports both digital and analog modes. Allows you to communicate with digital or analog radio stations, making communication more convenient. Using DMR technology, with digital encryption function, encryption can effectively ensure the privacy of communication. The encryption method can be preset by programming software. Support single call/group call/all call, you can choose the appropriate call method according to your actual needs. Dual time slot technology can realize two group calls at the same time without interfering with each other and improve the efficiency of frequency use, which is especially important for areas with busy communications. At the same time, repeaters can be connected to double the communication distance.
Super Long Distance
The RT29D has a high power of 10W, and the DMR technology enables the RT29D to provide a longer communication distance than most analog two-way radios. Because of its high power, it has a long range. Based on the RT29 analog mode radio communication range, RT29D will get a longer level of communication range.
IP67 Waterproof and Large Battery Capacity
The IP67 waterproof rating allows you to use it in wet environments. It can still be used normally after being placed in one meter deep water for 30 minutes. When the firefighters are fighting the fire, they don't have to worry about communication being affected by water entering the walkie-talkie. The RT29D is equipped with a 3200mha large battery with a 14-hour long battery life.
If you want to know more please read RETEVIS RT29 VS RT29D, WHICH ONE IS BETTER FOR YOU