I've been on a whale-watching boat in Los Angeles, and I've been on a boat from the dock on the Brooklyn Bridge to the Statue of Liberty.
As the ship moved farther and farther away, the cellphone signal became weaker and weaker. I saw the crew using walkie-talkies to communicate, which was my initial understanding of Marine radio. Now, I know a perfect Marine radio from RETEVIS is RT55, the best marine radio for offshore.
The first glace: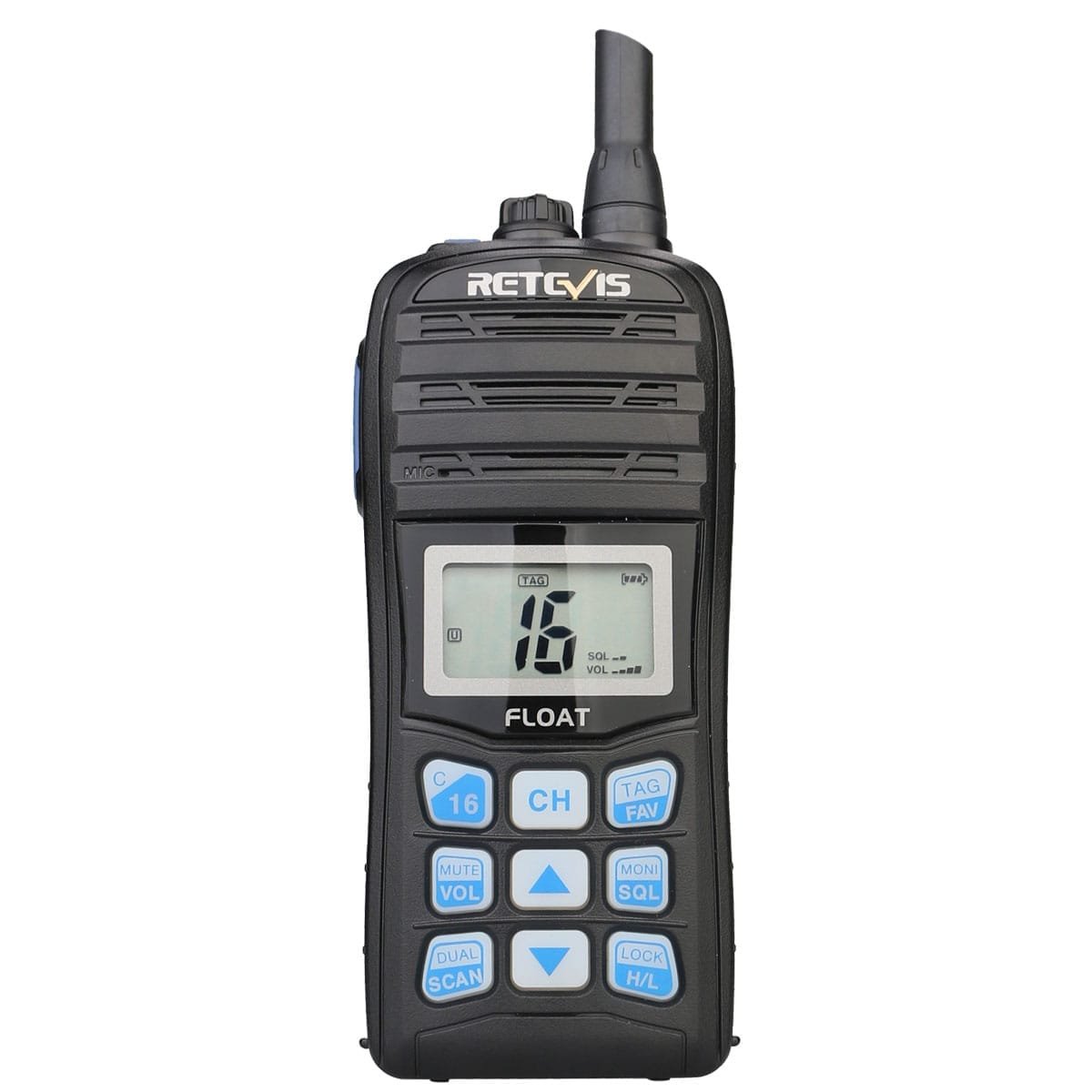 Why RT55 is the best Marine radio for offshore?
It looks like a normal two-way radio, but it has a large functional keyboard. Crew members often wear gloves to work. Gloves make their fingers less flexible and accurate, and large keys can help them feel the keys more clearly to reduce the mistake times. And the function keys can help them easily modify the functions and setup.
And according to experimental tests, the RT55 has a call range of 8 to 10 nautical miles. Which is a range of 20 to 25 kilometers.
For crew members who often work offshore, this distance is sufficient for their daily work needs.
Waterproofing is a very important reference factor for walkie-talkies used in water areas. And the RT55 has the highest waterproofing rating for walkie-talkies.
The IP67 rating is waterproof enough to allow it to work in water at a depth of one meter for half an hour.
And it has the floating function, if the crew accidentally dropped the radio in the water, there is no need to worry that it will sink to the bottom or disappear, the floating function can make it quickly appear on the surface of the water, and remind you to rescue it.
As we all know, the taste of seawater is bitter and salty, and the high density of salt can corrode metal objects. Waterproof walkie-talkies are everywhere, but corrosion-resistant walkie-talkies are rare.
The RT55 Marine radio has a high degree of corrosion resistance, which can extend the service life of the radio.
Here are some reviews of this RT55 Marine radio:

Do you want to know more info about the RT55 Marine radio? Come to scan the page:https://www.retevis.com/RT55-Floating-IP67-VHF-Marine-Radio
And I found some other blogs that are introduced the RT55:
RETEVIS RT55—— YOUR GREAT COMPANY IN WATER SPORTS!