The RM20 25W fixed mount marine VHF radio. ip67 waterproof, NOAA Weather alarm, High volume. VHF DSC marine radio, Dual /Tri Watch,  which is the best radio for boat and cruise ships.  This blog will briefly introduce you to the specific functions of RM20.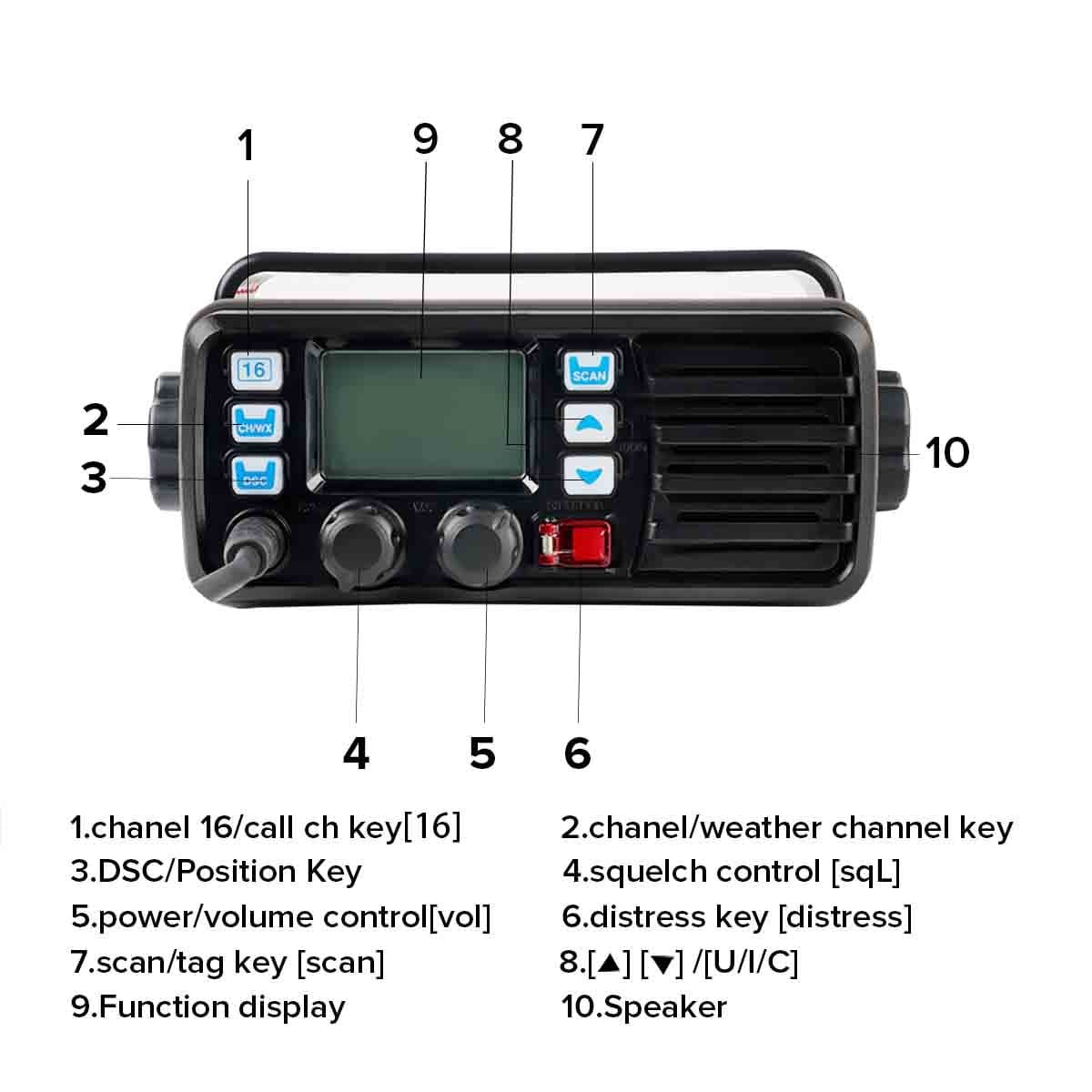 Ultra Long Distance
The RM20 has a super high power of 25W,  sufficient transmission power allows the RM20 to have a long working distance, the RM20 uses the VHF frequency band,  this marine VHF radio can transmit at 25 watts within the United States,  Canada and internationally.  Due to the relatively strong diffraction capability of the VHF frequency band, it can achieve a long-distance communication coverage of 10-15 kilometers on the open sea level,  enabling ships to keep in touch with other ships on the shore.
GPS function
The RM20 has a built-in GPS receiver,  just turn it on and press the DCS for 1 second, no matter where you are, your walkie-talkie will immediately and accurately receive your GPS location, this function is especially important in emergency situations. The RM20 is a standard VHF DSC marine radio. In the event of an unexpected emergency, press the DSC button and your MMSI and exact location will be sent to the Coast Guard and other vessels. RM20 also has emergency alarm function. There is a separate "emergency alarm" button, which can be pressed to send a distress signal in an emergency. Nearby shore stations and other DSC-equipped vessels will receive this call and sound the alarm for quick rescue.
Loud, Clear Audio
Clear communication is essential on the water, and the RM20 speakers are front-panelled, unshielded and crisp.  High volume, up to 110dB, also supports external speakers with 3.5mm pins. It has an independent squelch knob to eliminate unwanted background noise. such as wind and engine sound.  Make your communication more efficient and clear.
If you want to know more about RM20, please read :WATERPROOF GPS MARINE RADIO RM20