Take you to know more about H-777 functions
For H-777 two-way radio,is called Walkie-talkie.its design is simple and easy to operate.
The smart USB charging base is convenient to charge,it 's no "overcharge" side effects, In addition,you can plug it into the computer or into the wall,they can also use mobile power car charger.Even when the radio is powered off, it still works for you, especially in places where it is difficult to get in contact with electricity.Many of its functions also facilitate our communication.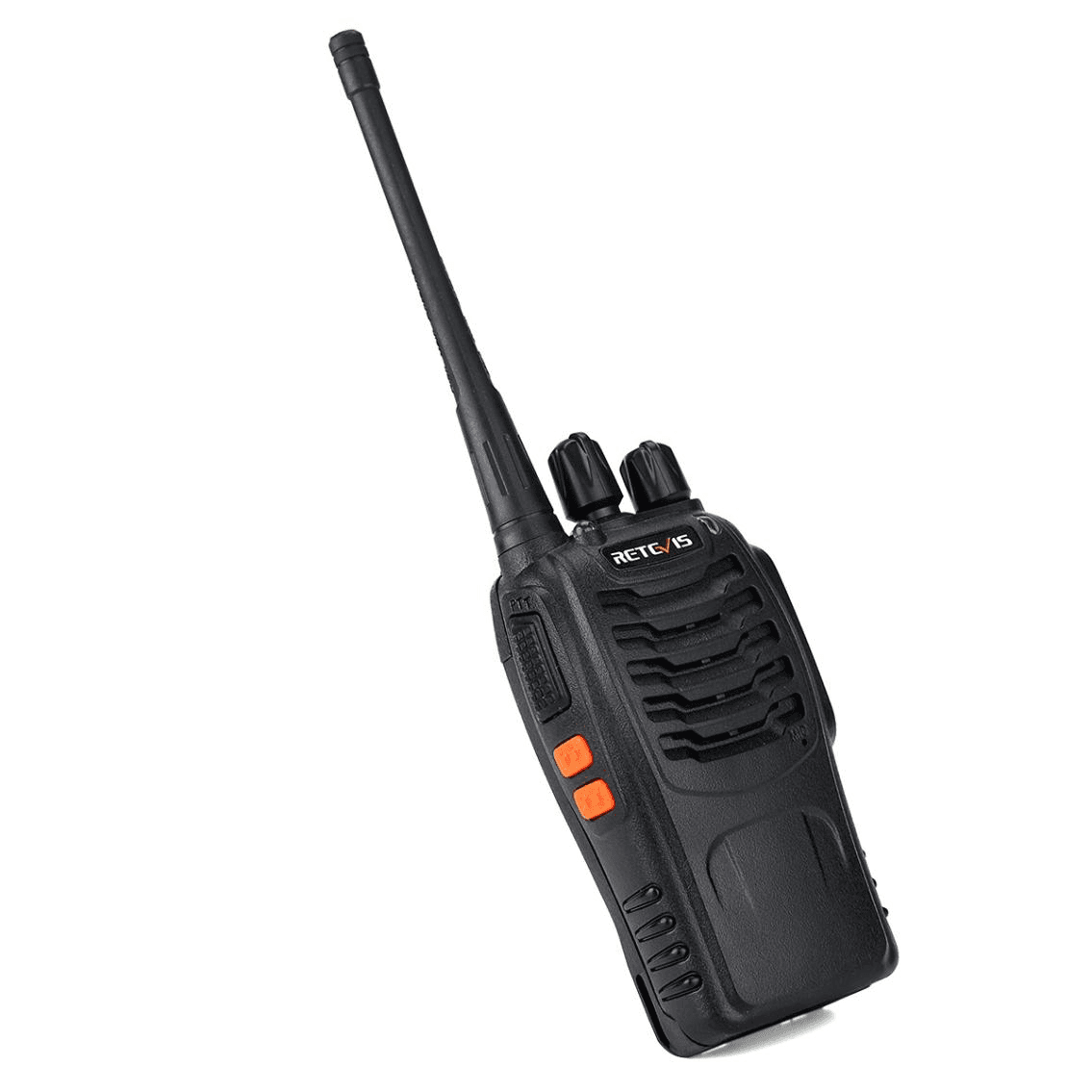 H-777 functions and advantages
hands-free communication
Equipped with belt clips make them easy to carry;PTT button is soft and easy to use, and will not make your fingers feel any discomfort;antennas are flexible.
L-ion battery
H-777 comes with L-ion battery, the storage capacity is relatively large, it usually can be used continuously for 8-9H or more after charging 2-3H.
CTCSS / DCS function :
The CTCSS / DCS add a layer of security system to our calls, it greatly reduces interference from other radios.
TOT function:
The TOT function prevents the user from occupying the channel for a long time
Built-in LED flashlight
The built-in LED flashlight can still be used in the dark environment.
scanning function
scanning function allows you to scan any channel or privacy code in the channel to find ongoing conversations, then can use to select your channel.
Busy channel lock:
When the device detects another session on the same channel, you can press "#" to block the transfer.
Low voltage alarm:
when the battery is low, it will prompt you to replace the battery. The low power alarm will remind you that smart charging will save battery life and enhance battery performance.
Emergency alarm function:
When you press the left emergency alarm button,you can call help when there is danger
Monitoring function:
When the received information is weak, the information can be received through the monitoring function.
Clear prompt:Chinese and English voice switching:
Crystal voice allows you to communicate more clearly with your peers. Whenever you turn on the radio or select a new channel, a clear voice prompt will indicate the current channel number.
work directly without programming,support PC software programmable
The Retevis H-777 Walkie Talkie (UHF 400-470MHz) can be modified by connecting them to a computer and using specific software.It is easy to operate and has been programmed to the same frequency before shipping,they can work together directly.the using range can reach 0.5-2miles which depends on the environment and terrain.
Wide range of applications:
H-777 walkie-talkie can be widely used in all walks of life, warehouses, hotels, restaurants and normal wireless communications,it's suitable for all ages,