RT52 software program
Digital Contacts
RT52 support edit 32 DTMF contacts. and 10000 digital contacts, also can import 10,0000 Amateur database. 
In RT52 software, When editing digital contacts. you need to select Group call or Private call firstly, then double click the numbers,the dialogue box will pop-up. 
RT52 support 10,0000 DMR database.  
RT52 support 4000 Channels (250 Zones, 16CH per Zone).  It will display different icon for digital channels and analog channels.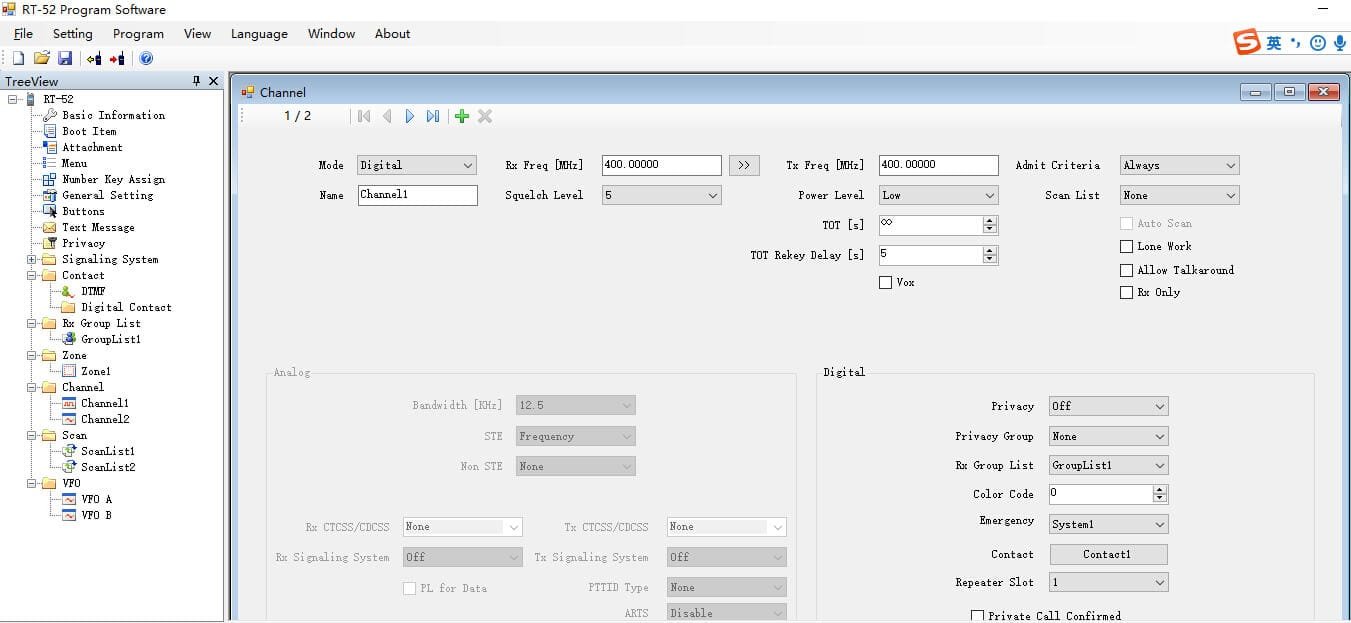 On the radio, long press Exit button can switch channel mode and VFO mode. In RT52 software, you also can set whether display channel mode or VFO mode under Gerengal setting.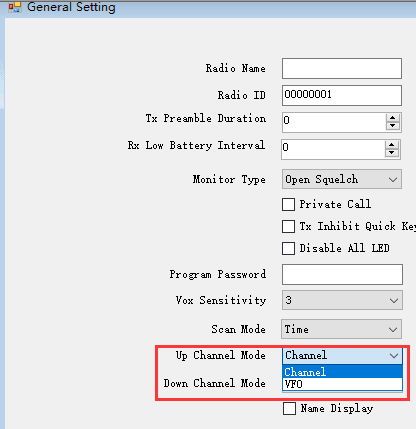 Intro Screen
Boot display interface settings pictures or custom characters. 
Picture Format:128*64; balck and white; bmp

Char String:15 characters or 7 Chinese characters
In RT52 software, you can select Setting–Intro Screen and then borwse the picture which you have already prepared. then write into your radio. 
You also can choose Char String, edit the characters you like.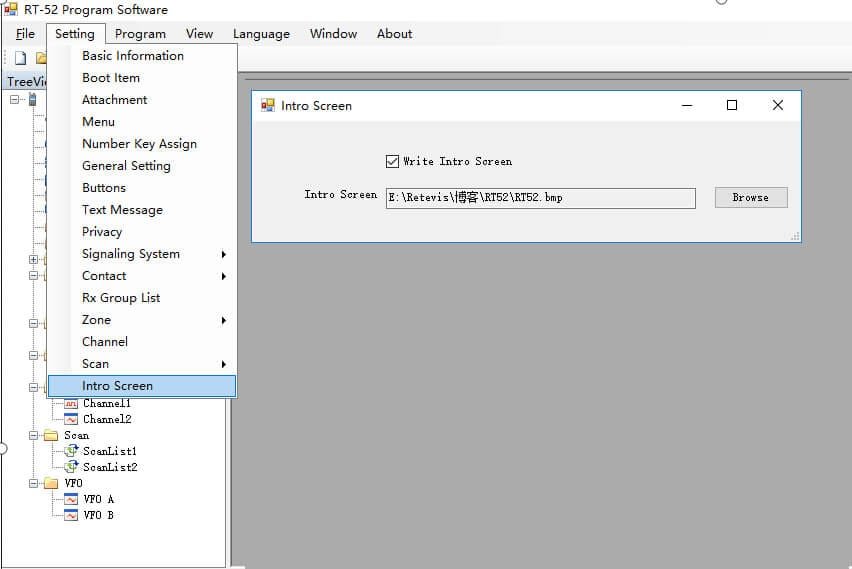 For any questions, please contats info@ailunce.com, or contacts us on Facebook Page