SM01 Desktop Microphone is coming.
SM01 is our new product. It is black, with a stylish appearance, small size so does not take up space. It is not only suitable for various commercial places, such as restaurants, to help cooks and waiters communicate with each other, security rooms or monitoring rooms for coordination and scheduling of work, but also for amateur radio operators who carry out frequent daily communication and need to transmit for a long time. Under the circumstance, reduce the burden on hands and improve efficiency. If you also want such a tool that can better free your hands, then come and try it.
Its package details are as follows: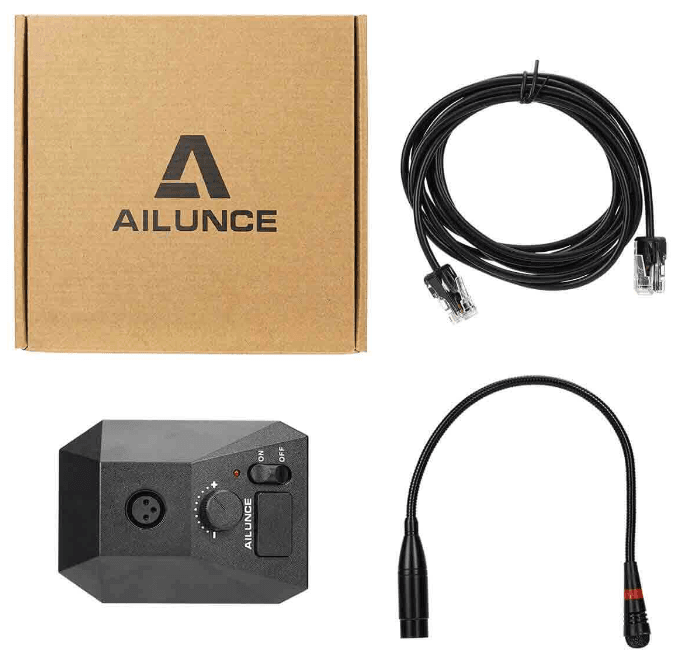 The cable length is about 2 meters, so it is very friendly to the situation that requires long-distance operation, which can better meet the needs of users for different distances.
The keys and functions of the SM01 desktop microphone are as follows: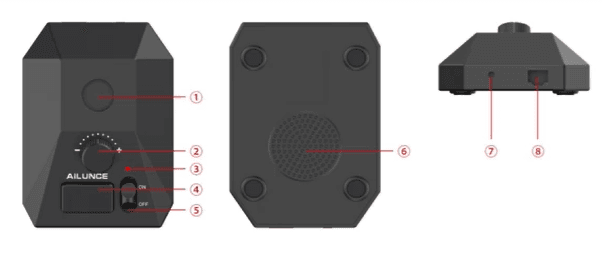 1. Microphone interface: This interface is used to connect the microphone
2. Volume adjustment knob: This button is used to adjust the volume. It should be noted that the volume of the microphone of SM01 is related to the radio volume itself.
3. Transmitting indicator light: the indicator light displays red, the radio is in the transmitting state, you can transmit without pressing PTT
4.PTT button: large PTT button, more convenient to operate
5. PTT lock switch: After turning it on, you will see that the indicator light is always on in red. At this time, the radio is in the transmitting state, and you don't need to press PTT to transmit; if you don't need the radio to be in the transmitting state, just turn it off.
6. Speaker: high-power speaker, loud sound
7. 3.5mm foot switch interface: can be used together with pedal PTT, better free hands
8. Radio connection interface: You can choose a suitable connecting line according to the type of your radio microphone interface. A desktop microphone can work with a variety of interface types of radios with different connecting lines.
If you have any question, please feel free contact us.