If you need a device to free your hand, or you need to record the call on paper, or you participate in on-the-air activities. The desktop microphone and foot PTT can help you work efficiently and conveniently.
There are 3 connectors for choosing, Kenwood 2Pin, Motorola multi-Pin, and RJ45 8Pin. It can connect to your handy radios and mobile radios. And the desktop microphone can work well with the VOX function, and you can speak directly when you turn on the VOX function on your radio.
On our website, you can order a single SM01 desktop microphone or FS01 foot switch, and you can also order both.
K3NXU, JO73FK, and K6UDA have been used and tested for the desktop microphone and foot PTT.
K3NXU is a webmaster of Miklor, he has reviewed a lot of ham devices on his website. He said, ' While testing the Ailunce SM01 microphone and FS01 Foot Switch I found the following. The Foot Switch works perfectly. The microphone audio Quality is excellent.'
JO73FK is a professional ham in Poland, and he shared some photos and a video to show the performance. He connected the SM01 on his ICOM IC-7610 and IC-9700 radios. Look at the photo. If you like to watch the performance, watch his video below.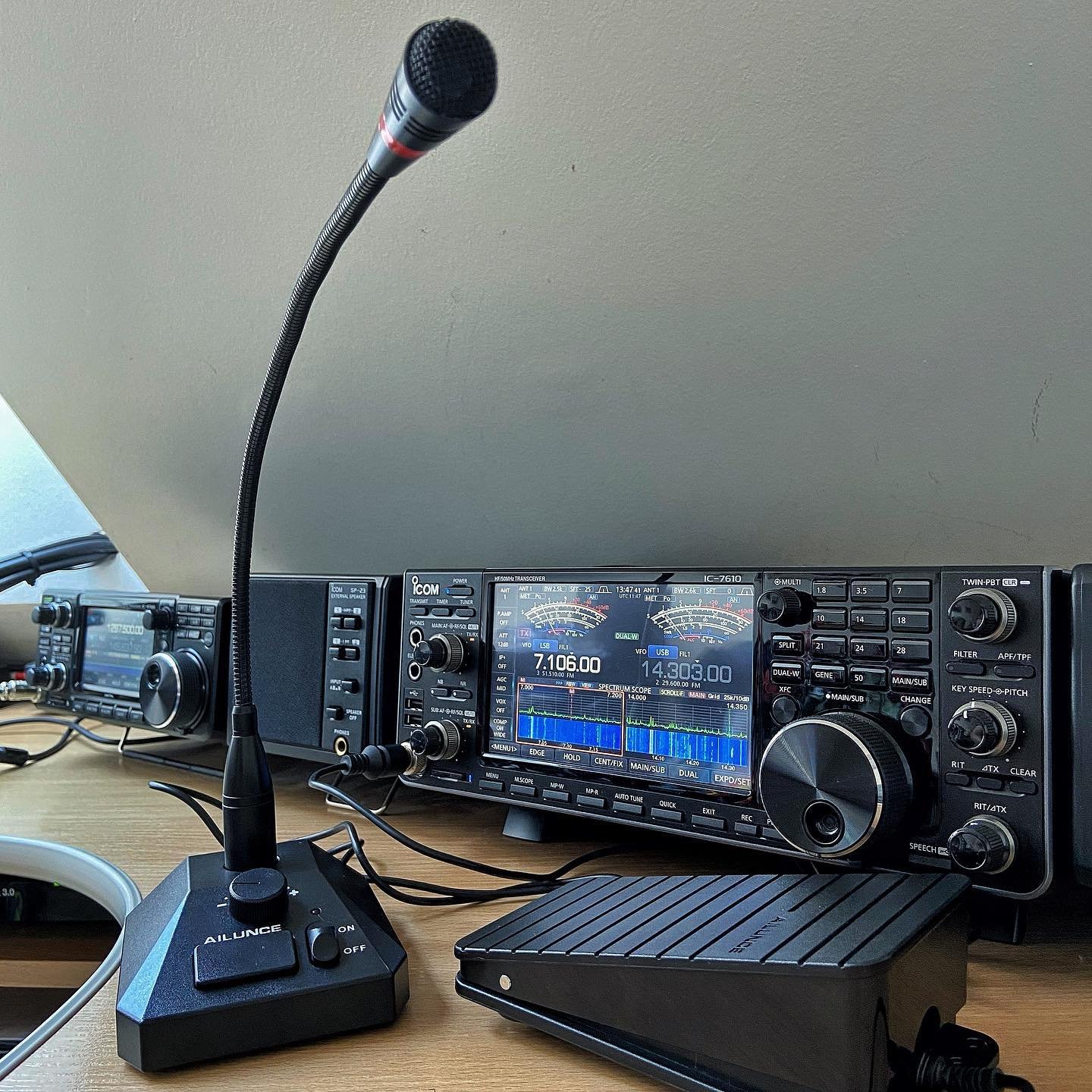 And K6UDA is another professional reviewer on ham radios and devices. He made a video with a high focus and response. And the video is real and honest, so it depends on what you need.
And if you are interested in this SM01 desktop microphone and FS01 foot switch, click the click to enter the product page. If you need other connectors, please leave them in the comment area, or you can email us at support@retevis.com.