How to set up the RT27 IC License-free radio function
RT27 license-free 16 CH FRS 12.5KHz 0.5W Handheld Two Way Radio—-Canada Frequency Standard
1.Frequency Range:
Note: Above pic which is the factory data. The frequency of every change can't change, but the CTCSS/DCS can modify. So if there are other radio disturb, u can set up different CTCSS/DCS.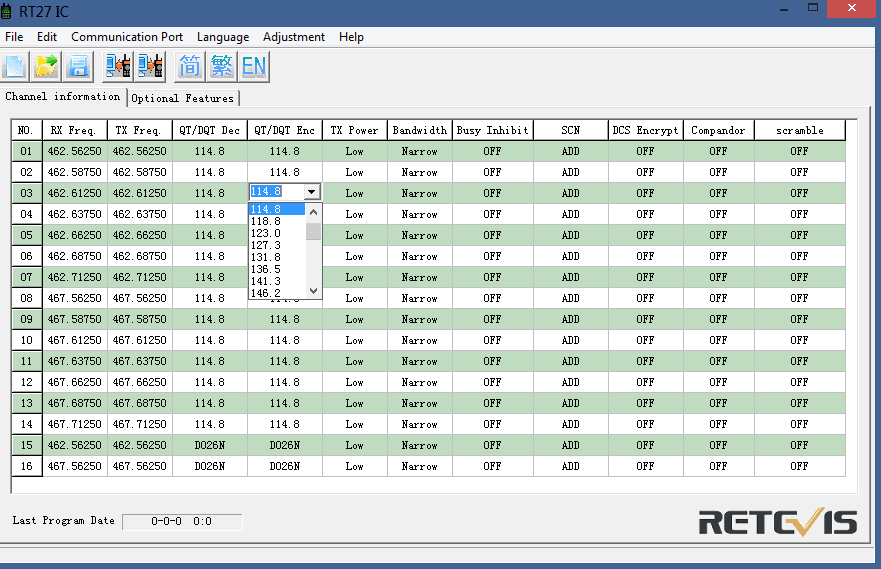 2.Vox function:
When your hand be taken, difficult to press the PTT, u can use this Function, after set up it, no need press PTT, then can communicate.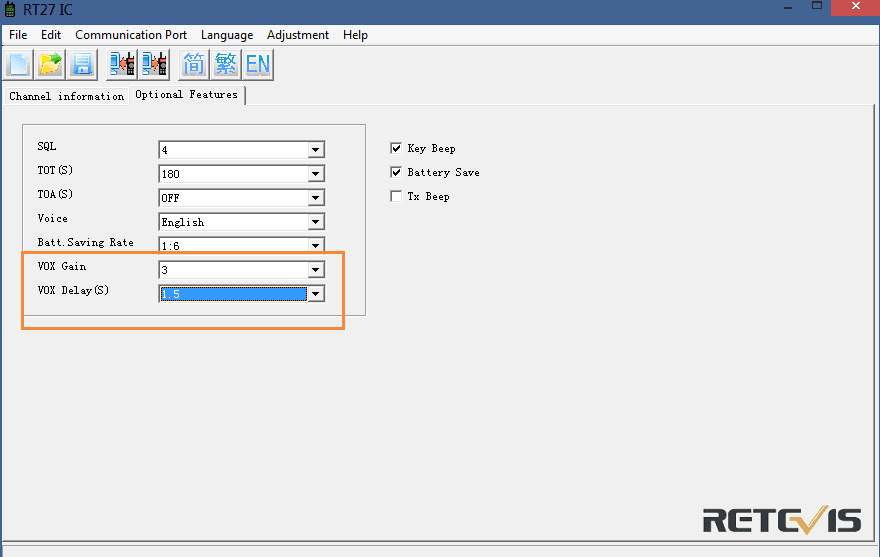 3.Squelch level(SQL):
Squelch function meanly used at the environment where have background noise.
The No. Level higher, the smaller noise interfere, the less noise.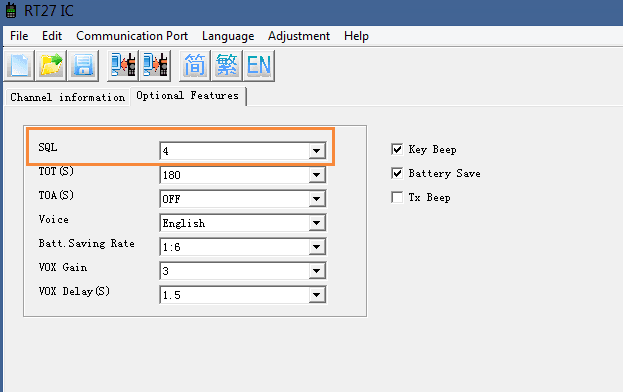 When u use, u can first set up at "5" level, when u listen the noise is still bigger, u can up the level No. again
4.Time-out timer (TOT):
Using to control the longest time allowed for continuous radio transmission. After timeout, the walkie talkie will terminate the launch, and prohibit re launching for a period of time.
Function: To prevent the communication between the two sides over long occupied channel, to ensure the rational use of channel resources. At the same time, limit the time of the walkie talkie continuous emission, prevent the walkie talkie damage due to overheating.
5.Voice: Radio speech language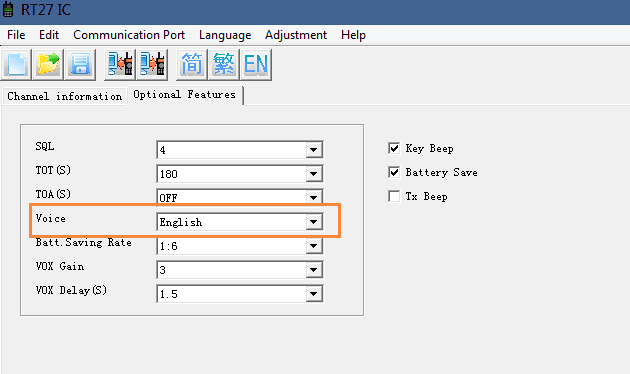 6. Scrambler:
The function is equivalent to the encryption device, it is a guarantee of radio and television transmission content, will not disclose privacy, to prevent eavesdropping important means.

7.Voice companding function:
A setting to prevent inter channel interference ~ if the receiver interferes too much.

8.DCS Encrypt: After set up, others can't scan your CTCSS/DCS.