Scan function is just like a function of "looking for friends", in some emergency status, using scan function, you may also find a people nearby to save your life.
Retevis RT23 is Dual Band, Dual Receive, Dual PTT, Cross-band Repeater, 360 Degree Channel Knob, many customers like it. Someone asked how to set RT23 scan function? In order to let more customs know this function, let's discuss together today.
Before activate RT23 scan function, we need:
1.Get one programming cable at hand. C9018A
2.Download and install RT23 Universal USB driver and programming software from Retevis official website https://www.retevis.com/resources-center/
3.Connect your radio with the cable to your PC. Make sure all connection are tightly.
4.Open RT23 software after successfully installation
RT23 scan mode include channel scan and frequency scan:
Channel scan:
1.Add more than 2 channels(frequency)with scan ADD on, write to radio.
2.Set the scan mode
Most we use is Carrier mode( when we scanned a signal, will keep in this signal for some time. When signal in this channel disappead, then scan the next channel)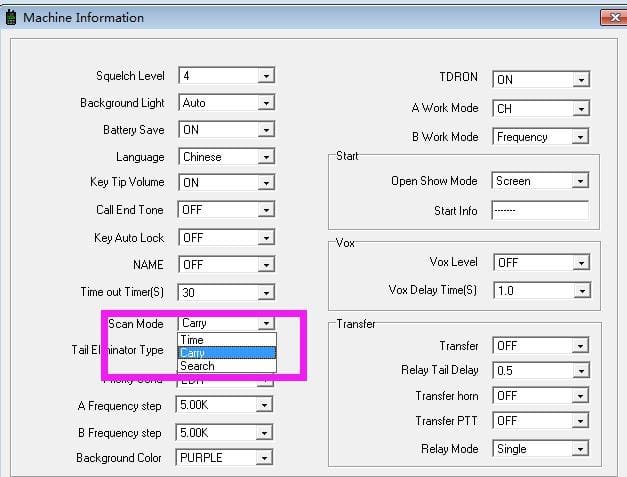 Long press the scan key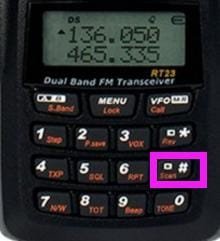 on keyboard , radio will scan all the channel programmed in software.
Frequency scan:
Like the screenshot above, the activated frequency is 136.0500, then long press the "scan" key on the keyboard, to activate scan function, radio will scan based on the "step" of the radio, one by one.
In some emergency status, you can use frequency scan to get who nearby are talking, then you can talk inside for help. From this point, scan is a very important function. Do you agree with me?