Retevis RT22 is a smart, thin  but powerful analog walky talky, some customers want to know how to activate RT22 scan function. Today let's discuss steps togegher.
Before activate RT22 scan function, we need:
1.Get one programming cable at hand. C9018A
2.Download and install RT22 Universal USB driver and programming software from Retevis official website https://www.retevis.com/resources-center/
3.Connect your radio with the cable to your PC. Make sure all connection are tightly
4.Open RT22 software after successfully installation
Two ways to programme RT22 scan function: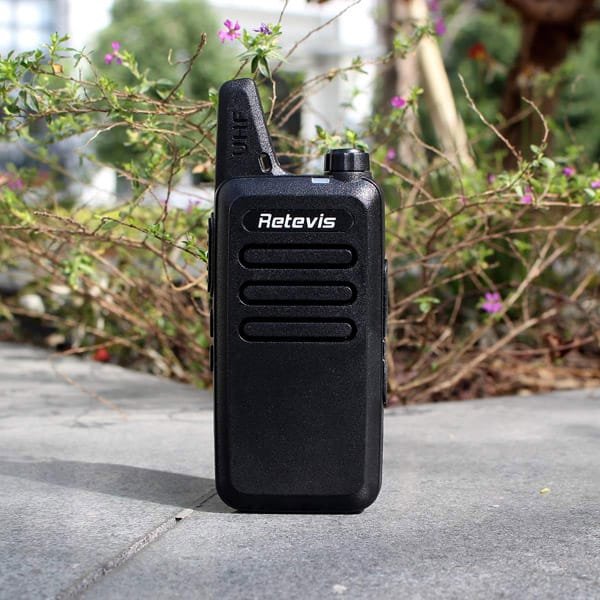 Way 1: designate the side key 2 to be scan function, add more than 2 channels(frequency)with scan ADD on, write to radio.
then when long press "side key 2", one "ring" hear, scan function activated. radio will ONLY scan the frequency that add scan ADD. Long press again side key 2, two "ring" heard, scan closed.
Way 2: no need designate the side 2
Just Add more than 2 channels( frequency) in RT22 software, then radio will auto scan all channel (frequency) inside the programming software (not only frequency that added Scan ADD)
Tips:Set RX CTCSS/DCS and TX CTCSS/DCS code to be OFF
Scan function is used when you want to hear others, who are on the channels you pre-setted, you want to hear, so make sure you turn off the CTCSS/DCS, make your "door OPEN", to these friends.
RT22 scan mode is carrier, it means when you scanned a signal, you will hear it. Then when that signal finished, radio will auto scan next channel you scanned.
Anything els you want to discuss about scan function? Please feel free to contact us!