Rugged Radios for Tree service are very important.  Because Tree service work requires consistent and coherent communication between all of a crew's members. Whether your company focuses on utility lines clearly or tree trimming. Using the rugged walkie-talkies will make the communication smooth.
Communication between a spotter on the ground and a worker in an aerial lift or tree is very important. Get a rugged and Long-range walkie-talkie, which will keep all team members safer and allow for tree trimming work to be done in a more efficient manner which saves time and money.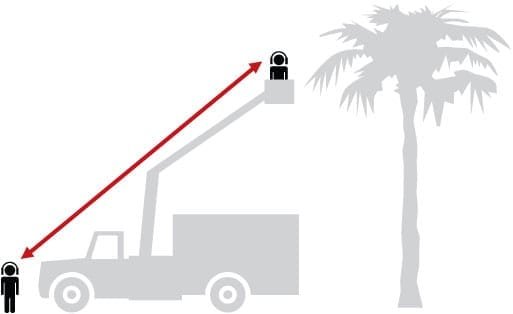 For more people team. If you are looking for long-range and rugged two-way radios,
Retevis RT29 will be a good choice.
RT29 comes without the display, and will not change the radio setting by error operate.
Usually, Tree service should be work outside. Sometimes will meet on a rainy day or wet environment. Retevis RT29 comes with the IP67 waterproof feature, which will help you communicate on a rainy day.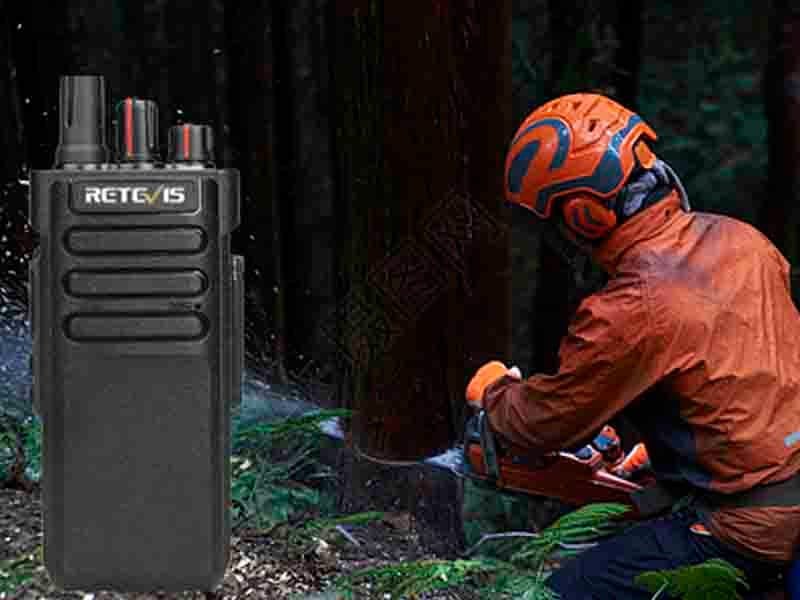 Usually,  you also need the long-range. Long-range will help you reach farther. Retevis RT29 comes with high power, easy to help you get long-range communication. Chippers and chain saws almost always have noise levels that exceed 90 dBA when workers are in close proximity to those machines. In order to protect the hearing of tree care employees. The Noise reduction headset will help to protect hearing and provide clear communication.
Retevis RT29 comes with the headset connector Kenwood 2 pin, our EHK007-K Electronic Pickup and Noise Reduction Headphones will be a good choice. It has 4 levels to adjust the volume. and will help to reduce the noise to around 28db. Also with the waterproof grade IPX4.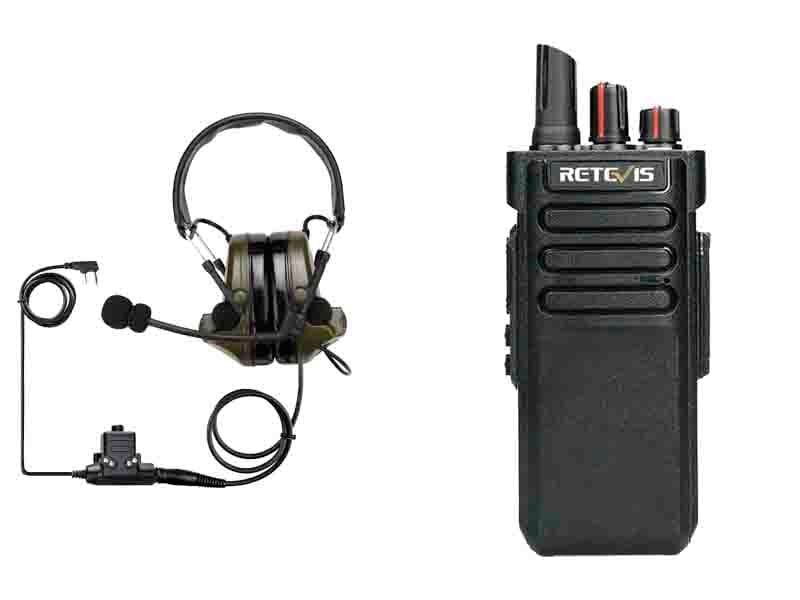 Order Retevis RT29 here: https://www.retevis.com/rt29-long-range-waterproof-uhf-radio#A9140CX2
And order EHK007-K Electronic Pickup and Noise Reduction Headset here: https://www.retevis.com/ehk007-k-electronic-pickup-and-noise-reduction-headphones
If you have questions about this blog, please comment below or contact us: partner@retevis.com