RT97P Portable Outdoor DMR repeater.
Retevis RT97P is the first digital/analog repeater that is suitable for outdoor use. Compact and lightweight. Retevid RT97P can be carried in a backpack, mounted on a wall or anywhere you want to install.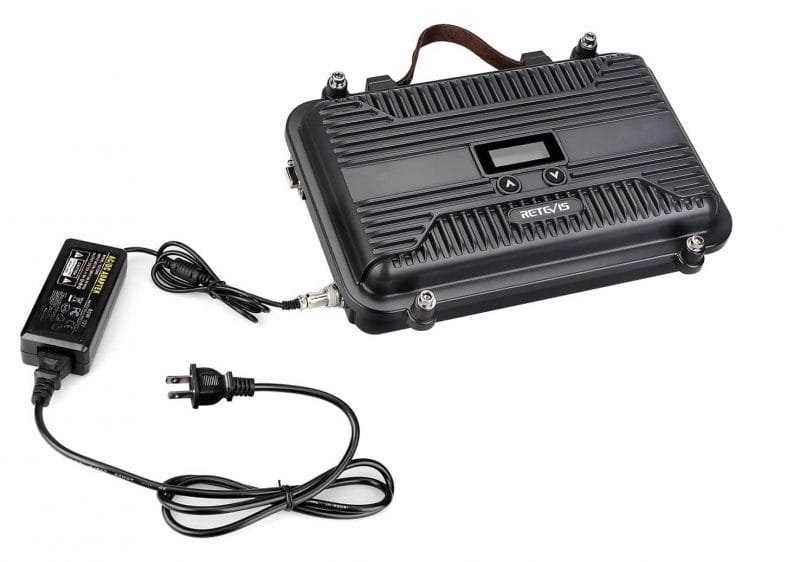 RT97P is compatible with the DMR standard. You can extend your DMR radio communication via this repeater. Like DMR radio Ailunce HD1.
What's the features RT97P Portable Outdoor DMR repeater?
1, Lightweight and Portable
With its compact design, the RT97P with the package size:310×283×170mm. Weight less than 3kgs. The device has the mini duplexer inside.
2, User-friendly Panel
RT97P outdoor repeater offers the LCD display, and with two buttons(up and down). You can check the working channel and other information.
3, 8 Channels
This outdoor DMR repeater supports up to 16 channels, you can switch between channels by its LCD. Also you can program these 8 channels via software within the duplexer range.
4, Multiple CTCSS/ CDCSS
Its analog mode repeater function same as the model RT97, offers Multiple CTCSS/ CDCSS to be selected.
5, Affordable Price
In the repeater market, the repeater's price will be more than USD1000, not to mention the DMR repeater, the price will more than USD2400. But this DMR Portable repeater with the selling price USD899.
6, Customizable
You can tell us which frequency range you want, then we will according to your requires to customized this DMR repeater. Then you can program its 16 channels within this range.
Now this repeater RT97P is on the presell, here we will offer a discount code for  you to order now. Use the coupon code: CRT97P to order Here:  Buy It Now
Any questions, please leave comments below or contact us by email: parter@retevis.com